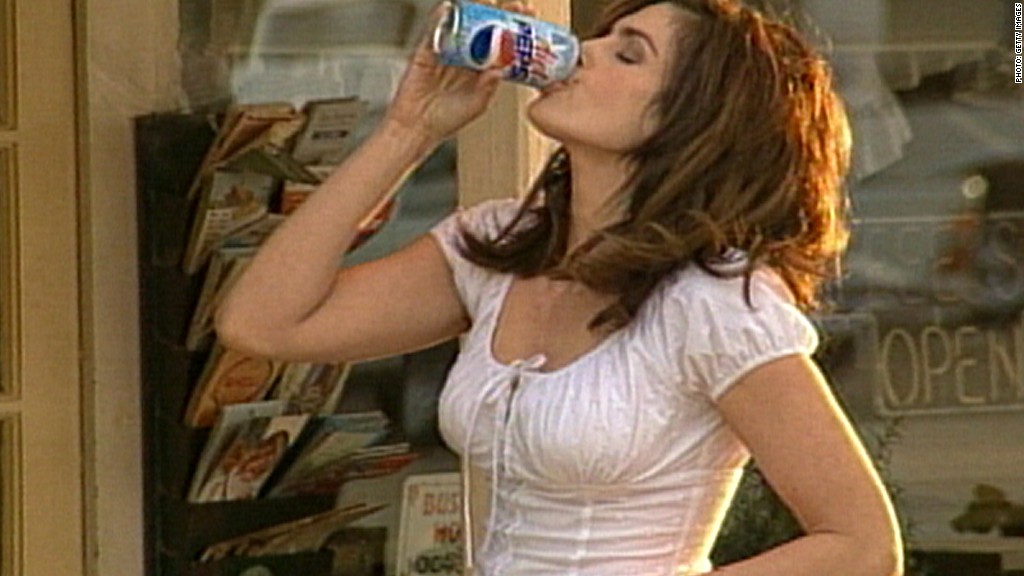 Aaron Judge represents the new generation -- for the New York Yankees, and now, for Pepsi.
The Yankees outfielder and finalist for the Rookie of the Year will serve as the new spokesperson for Pepsi, the soda giant announced Monday.
"Having grown up with Pepsi in my home, it makes this partnership even more special," Judge said in a statement.
Judge will represent Pepsi beverages, including regular, Diet Pepsi and Pepsi Zero Sugar. The company said it would work with Judge in 2018 and into the future, but did not immediately disclose further terms of the deal.
"We are thrilled to welcome Aaron to the Pepsi family," said Justin Toman, the senior director of sports marketing for PepsiCo (PEP). "He's one of the biggest rising stars in baseball and we're looking forward to working together to engage baseball enthusiasts in new and unique ways next season and beyond."
Related: MLB drops Pepsi for Coca-Cola
Judge's baseball career has seen nothing short of a meteoric rise this year. He scored the most home runs by a rookie and has won over baseball fans everywhere. He's considered a shoo-in to be named American League Rookie of the Year.
The superstar's stately last name has also brought about a slew of punny souvenirs and fan rituals. A section in the right-field bleachers at Yankee Stadium has been christened the "Judge's Chambers," where fans often don judge's robes, barristers' wigs and hold signs reading "All Rise."
Supreme Court Justice Sonia Sotomayor is even known to be a fan.
The relationship is also a major get for Pepsi.
Major League Baseball hasn't been a big fan of the company as of late -- in April, the league announced that it was dropping Pepsi in favor of a new deal with rival Coca-Cola.
Even though Coke became the MLB's official sponsor, Pepsi held onto existing partnerships with 11 teams, including the New York Yankees.