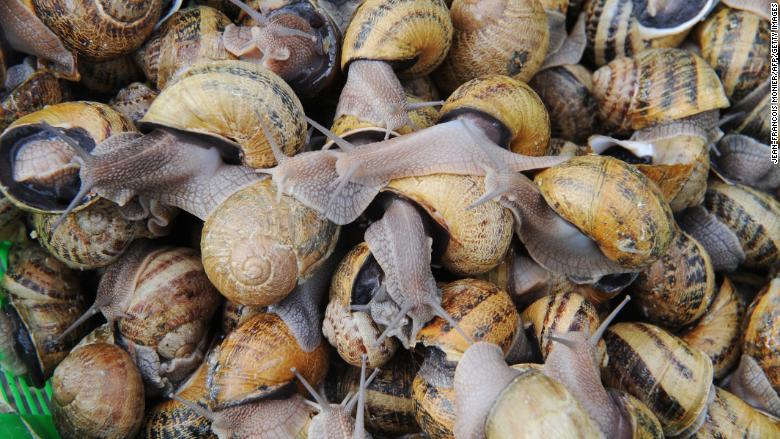 Americans are choosing to smear snail slime on their faces.
Snail mucin -- that's the slimy excretion produced by the shelled creatures -- has been a popular ingredient in international cosmetics products for decades.
Now the trend has arrived in the United States.
Market research firm Euromonitor International says that South Korean skin care brands that manufacture snail cream have rapidly expanded their presence in the U.S. since 2011.
Now their creams are even being sold by Target (TGT) and CVS (CVS), which says the customer response has been "tremendous."
The chains declined to provide sales numbers for snail cream. But Alicia Yoon, founder of New-York based Peach and Lily, which supplies Target and CVS with Korean beauty products, said snail products are a top seller.
"Snail cream is one of our best sellers on our website," said Yoon. "In the same way that it's become a mainstream ingredient in Korea, I think that's going to happen here in the U.S."
Snail mucin was first used in beauty products by Chilean skincare brand Elicina in 1995. The idea came from snail farmers in the country, who claimed that scratches on their hands healed faster when they handled garden snails.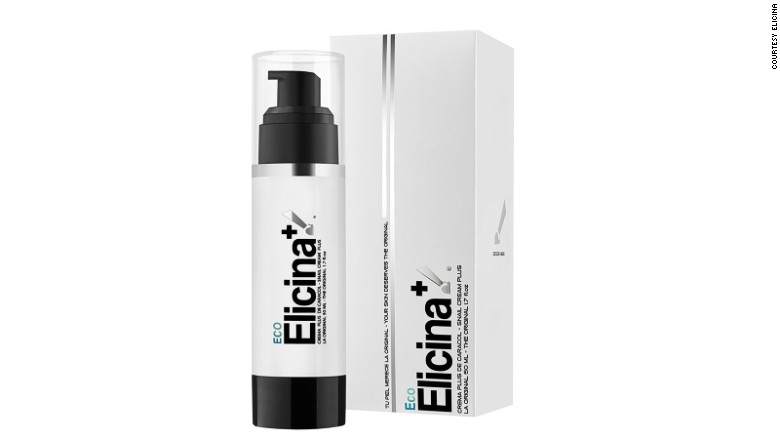 It wasn't until a decade later, when South Korean companies introduced snail products to their home market, that the creams really took off.
South Korea is a cosmetics powerhouse, and its $7.2 billion market ranks 8th in the world in terms of sales. Its consumers are known for their willingness to experiment with new and unusual ingredients, according to Yoon.
Snail slime advocates say that it can improve skin imperfections like scars, wrinkles and acne.
Sabrina Fabi, a dermatologist and assistant clinical professor at the University of California, San Diego, said there are chemicals in the secretions that may reduce signs of aging.
But she cautioned that the effectiveness of beauty creams depends on the concentration of the active ingredient, and whether it is delivered into the skin.
Related: The visionary behind Africa's leading natural skincare brand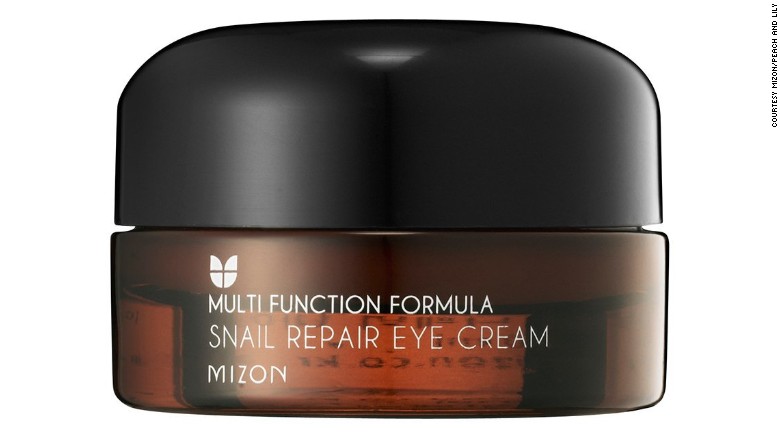 Jeb Gleason-Allured, the editor in chief of Global Cosmetic Industry magazine, said that there may be a limit to American interest in snail slime.
"I suspect in the age of people going for vegan and animal-free products there may be limitations, and also there's the psychological hurdle," said Gleason-Allured.
"But when you polarize people, that means at least a portion of your audience is going to be really compelled by the novelty," he added.
Related: China lifts ban on stinky cheese imports
Beauty labels from around the world are seeking to capitalize on the trend, and have started producing their own creams. Elicina, for example, now sells to 45 countries.
Gleason-Allured said the next key growth market is China.
"China doesn't have as strong a domestic trend-setting beauty industry at this stage," he explained. "That's really the market everyone's going for."