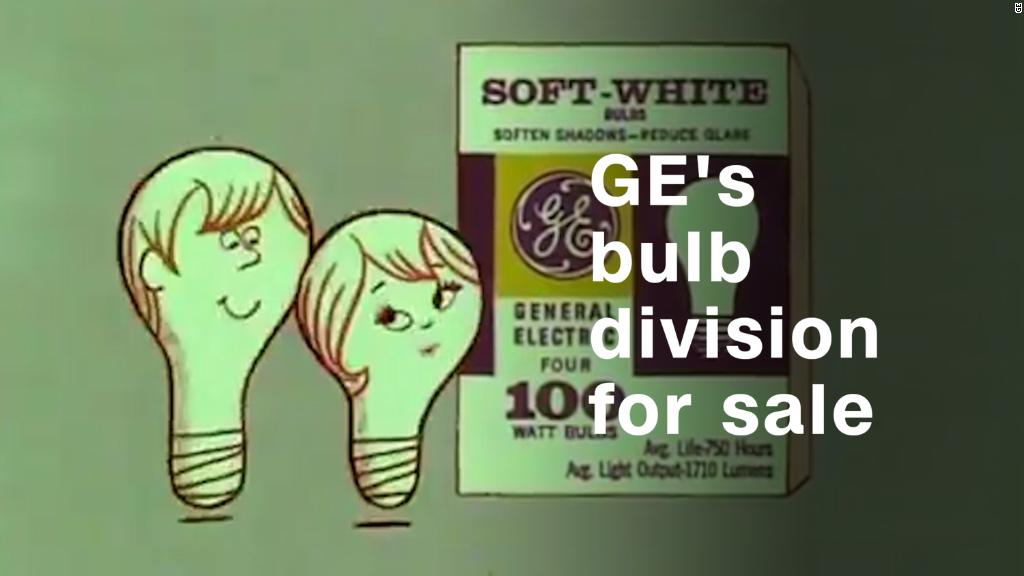 Restoring General Electric to greatness, or even just mediocrity, won't be quick or easy.
GE's (GE) fall from grace has forced the iconic company to take drastic steps just to stop the bleeding. This week, GE cut its beloved dividend in half, and launched plans to sell off the century-old railroad business as well as at least 12 other units.
But just as it took years to run GE into the ground, there's a growing realization inside and outside the company's Boston headquarters that fixing it will be long and difficult. GE stock nosedived 7% on Monday, its worst day since April 2009, after new CEO John Flannery detailed his turnaround vision. The downward spiral continued on Tuesday as GE shed another 6%, touching its lowest level since December 2011.
Flannery warned that 2018 will be difficult, dubbing it a "reset year for us."
That's not exactly music to the ears of GE's long-suffering shareholders, especially when the rest of the stock market is booming. GE shares closed at a five-and-a-half year low on Monday.
GE faces a "tough slog ahead," Cowen & Co. analyst Gautam Khanna wrote in a research report on Monday.
Scott Davis, head analyst at Melius Research, said it's still "early days" for Flannery to "fix the GE mess he was handed."
While Davis has "high hopes," he wrote in a report that GE is facing a "debacle" and it's "hard to have much confidence yet."
Related: GE cuts dividend for second time since Great Depression
GE is not just one of America's most storied companies. It's one of the country's biggest employers, with nearly 300,000 workers, and one of its most widely held stocks.
Facing a serious cash crunch, GE has cut its dividend to save about $4 billion a year. It also plans to jettison more businesses, including the transportation division that makes trains and railroad parts. GE is even getting rid of the light bulb business that long symbolized the innovative company. And it's thinking about relinquishing a majority stake in Baker Hughes (BHGE), which was formed when it combined with GE's oil-and-gas assets.
Flannery has said these sales are necessary to simplify GE and refocus the company on core areas: aviation, healthcare and power.
"Complexity has hurt us," the new GE CEO said.
Yet even a slimmed-down GE will still be quite complex, making everything from jet engines and MRI machines to power plants.
And it'll take time to sell off these various businesses, especially the ones like transportation that GE admits are slumping right now. Flannery warned that the transportation division faces a "protracted slowdown in North America" due in part to shrinking coal shipments.
Related: GE is breaking up with the light bulb
The other problem is that some of the businesses GE is keeping are in even worse shape. GE now expects to earn just $1.00 to $1.07 per share next year. That's roughly half the goal GE had less than a year ago.
GE warned it will take one to two years to fix its power division, which supplies over 30% of the world's energy in 140 countries. The business has been hit hard as utilities move away from fossil fuels in favor of renewable energy like solar and wind. GE expects a "challenging market into 2019," which will force further cost-cutting.
"It's a heavy lift to turn around," Flannery admitted.
Davis put it this way: "Power is still a mess."
That mess threatens to delay efforts to fix GE's cash crunch. Free cash flow, which measures how much cash is generated after investing in the business, has dropped for six-straight years.
GE said it expects industrial free cash flow, which includes dividends from Baker Hughes but excludes deal taxes and pension obligations, of $6 billion to $7 billion in 2018.
That's barely enough to cover even the lowered dividend payments.
But Cowen's Khanna thinks GE's "cherry-picked" definition of free cash flow has inflated its figures, making things appear better than they are. He noted that GE is borrowing $6 billion to fund its pension obligations through 2020.
Underlying free cash flow "appears close to zero as most industrial firms would define it," Khanna wrote.