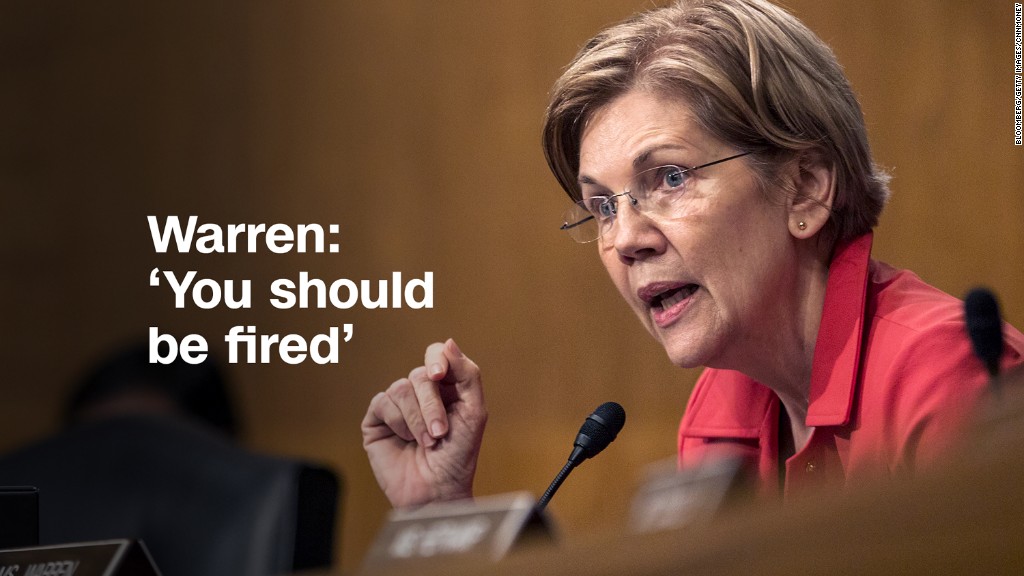 Wells Fargo has uncovered another 450 service members who had their vehicles illegally repossessed by the bank. That brings the total to more than 860.
The Department of Justice on Tuesday said Wells Fargo agreed to pay an additional $5.4 million for the illegal vehicle seizures.
Federal law requires banks to get a court order before repossessing a car from members of the military. The DOJ previously charged Wells Fargo in September 2016 with illegally seizing 413 cars owned by service members.
As part of a settlement reached last year, Wells Fargo has "identified additional violations" that affected about 450 service members between January 2008 and July 2015, according to the DOJ.
Wells Fargo (WFC) has agreed to repair the credit of the service members and to pay each $10,000, plus any lost equity in the vehicle, with interest.
"Losing an automobile through an unlawful repossession while serving our country is a problem service members should not have to confront," Sandra Brown, acting United States Attorney, said in a statement.
Related: Wells Fargo customer: It felt like my car was held as extortion
Wells Fargo said in a statement that it's committed to "ensuring all service member customers have the protections and benefits available to them." The bank said it's in the process of notifying and refunding impacted customers.
Dennis Singleton found out that Wells Fargo had repossessed his car in 2013 just as he was preparing to go to Afghanistan.
"I said, 'Hey, they can't do that!'" Singleton told CNNMoney last year. "Honestly, I just think it sucks."
Under the Servicemembers Civil Relief Act, courts must sign off on vehicle repossessions if the service member took out the loan and made a payment prior to entering military service.
Wells Fargo and its troubled auto lending division are no stranger to legal problems. Wells Fargo has admitted to charging as many as 570,000 customers since 2012 for car insurance they didn't need. The bank estimates that about 20,000 of those customers may have had their cars repossessed as a result of their inability to pay for the additional car insurance.
Wells Fargo recently said one former employee has alleged "retaliation for raising concerns" about the bank's auto lending tactics.
All of this is on top of Wells Fargo's infamous fake account scandal. Wells Fargo recently raised its estimate of the number of unauthorized accounts its employees opened to 3.5 million.
--CNNMoney's Jackie Wattles and Aaron Smith contributed to this report.