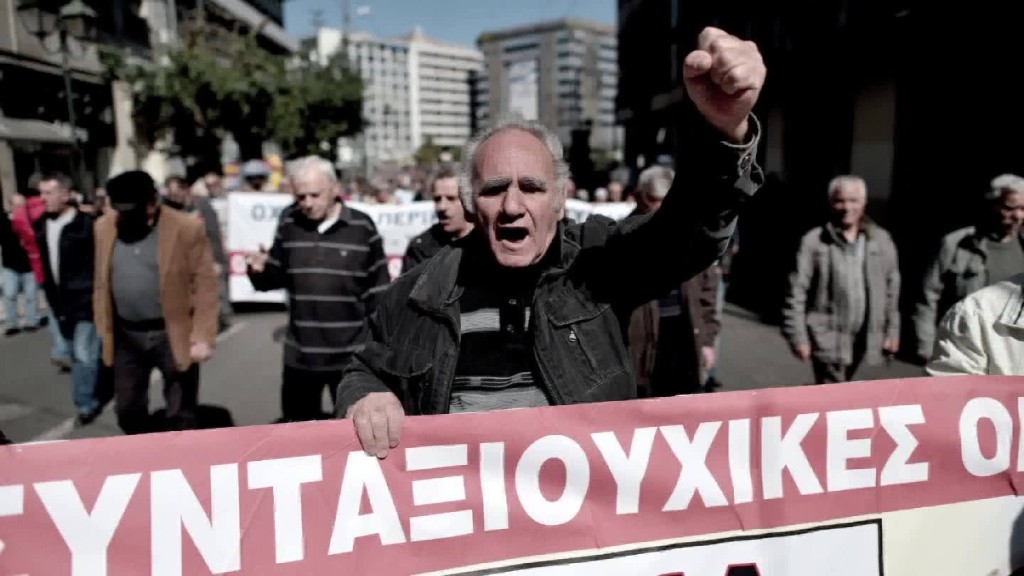 Cash-strapped Greeks are getting an early Christmas present.
Greece will distribute over €1 billion ($1.2 billion) in surplus government funds to families and pensioners that have been hit by austerity, according to Prime Minister Alexis Tsipras. Another €360 million ($422 million) will go to the Public Power Corporation to help ensure that energy prices don't go up in 2018.
The "social dividend" payments, which will be made in December, are possible thanks to the country's bigger than expected budget savings.
Under rules set by its creditors, Greece has to keep a budget surplus of at least 1.75%. But economists expect the surplus to reach 3% this year thanks to higher tax revenues and additional spending cuts.
Tsipras was first elected on the promise of ending years of tough austerity prescribed by the European Union and the International Monetary Fund. The two groups have lent Greece over €300 billion ($350 billion) to prevent it from defaulting on its debts and dropping out of the euro. In return, they asked for deep spending cuts and tax rises.
Tsipras was forced to agree to even more drastic measures in order to secure a third bailout in 2015.
Greece appears to be sticking to the plan, and the economy is growing again after years of recession. The European Commission expects the Greek economy to expand by 1.6% this year and by 2.5% in both 2018 and 2019.
Related: They want to kill the euro
Tsipras said that €720 million ($845 million) will be distributed to roughly 3.4 million lower and middle income families. The tax free payments will vary based on the size and income of families.
Another €315 million ($370 million) will be given to pensioners in the form of rebates for health care payments.
Related: The last thing Europe needs: another Greek crisis
Tsipras angered Greece's international creditors last year when he announced a €600 million ($704 million) bonus for the country's pensioners.
The groups appear to be on board this time around. A European Commission spokesperson said this year's payments appear "to be broadly in line" with discussions between the creditors and Tsipras' government.