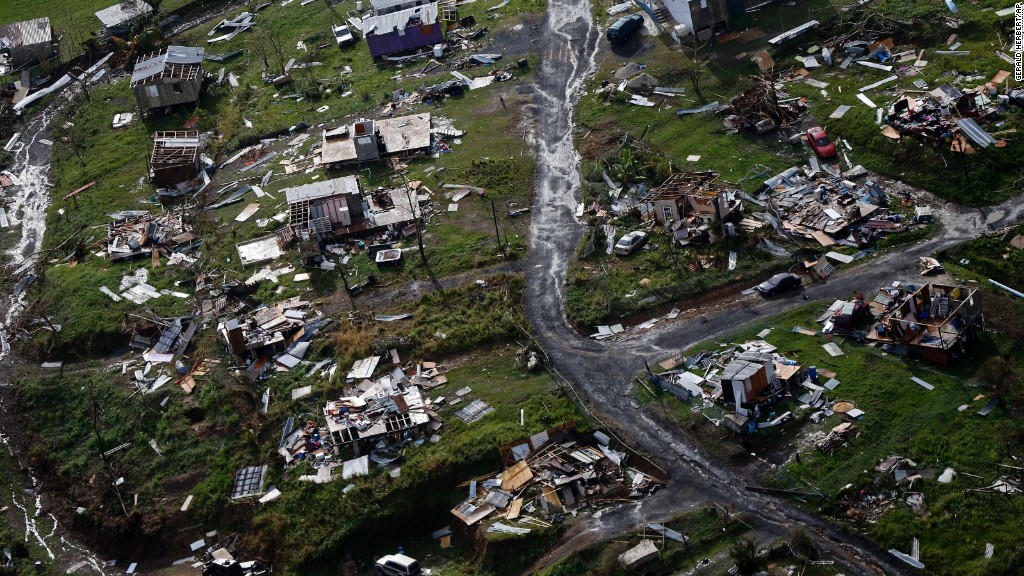 Puerto Rico's state-owned electric utility ignored advice from its attorneys before inking a controversial $300 million contract with Whitefish Energy, a small Montana-based firm that only employed two people at the time the Hurricane Maria hit.
Documents released by the House Committee on Natural Resources late Monday show that attorneys for the Puerto Rico Electric Power Authority advised the state-owned utility to make critical changes to the contract it was negotiating with Whitefish to ensure it was compliant with the Federal Emergency Management Agency's provisions.
PREPA's outside counsel, Greenberg Traurig, provided a detailed list of clauses that were either recommended or required to be fixed in the contract, including those tied to payment and the ability to terminate the deal, according to emails contained in 2,000 pages of internal documents released by the House panel.
In addition, FEMA's attorney in Puerto Rico, Graciela Zavala-Garcia, wrote to attorneys at Greenberg Traurig on Oct. 12 saying the agency's chief counsel "concluded that the PREPA contract does not contain some necessary provisions."
Still those warnings were not heeded by PREPA.
Instead, PREPA pressed ahead with the deal on Oct. 17, disregarding lawyers' recommendations, including terms for canceling the contract, ceiling prices and breach of contract.
Related: Here's the other small firm that won a big Puerto Rico power deal
Several lawmakers on Capitol Hill have called for reviews of why Whitefish was chosen over bigger, more established utilities. In the wake of escalating public outrage and a growing litany of government reviews, PREPA agreed to void the deal immediately. That was less than two weeks after the deal was signed.
"A legacy of dysfunction (at PREPA) has created a competence deficit that threatens the Island's ability to improve conditions for its citizens. Confidence in the utility's ability to manage contracts and time-sensitive disaster related infrastructure work is long gone," said Rob Bishop, Chairman of the House Committee on Natural Resources in a statement.
Puerto Rico's Governor Ricardo Rossello made two appearances on Capitol Hill Tuesday. At both hearings, Rossello dodged questions about the Whitefish contract, citing the ongoing investigations and referred the questions to the head of PREPA, executive director Ricardo Ramos.
Instead, Rossello reminded lawmakers he called for the cancellation of the Whitefish contract and has been a "willing participant" in investigations into the deal.
Related: Puerto Rico is killing its $300 million Whitefish contract. Now what?
At the Senate hearing, PREPA's Ramos told lawmakers the state-owned utility "could have done better" in terms of how it awarded the contract to Whitefish.
"I chose to contract with Whitefish because my priority was securing the immediate assistance that we needed to begin restoring power as quickly as possible to our most critical customers," said Ramos in prepared testimony.
PREPA has been heavily criticized for allowing Whitefish to charge $319 to $462 an hour for linemen and supervisors, according to the documents released on Monday.
For now, PREPA has defended its decision. Ramos told lawmakers on Tuesday that six private companies bid for the contract and all offered similar labor rates. "If there was price gouging, then it involves six companies," said Ramos.
Related: $300 million Puerto Rico power deal now under government review
Last month, FEMA administrator Brock Long told members of a Senate panel the agency would never have signed off on the deal.
"There's no lawyer inside FEMA that would've ever agreed to the language that was in that contract to begin with," Long said.
To be sure, approval by FEMA on such deals isn't mandatory. The agency only requires a detailed audit of Puerto Rico's emergency spending.
Typically, agencies like PREPA will pay a contractor first as part of a disaster relief deal. Then it would submit a request for reimbursement to FEMA, which would then audit the expense and determine if it is eligible for repayment, an agency spokesperson told CNN. It's unclear how the disaster relief agency makes its assessment.
But lawmakers have raised questions about whether the Whitefish contract would meet the agency's requirements.
"As I understand these contracts, there's a big question about whether you could find them eligible for reimbursement," Rep. Peter DeFazio, a Democrat from Oregon, asked Long at a House hearing earlier this month.
Long assured a Senate panel earlier in the week that "not one dollar" from FEMA has gone toward the Whitefish contract.
CNNMoney's Jill Disis contributed to this report.