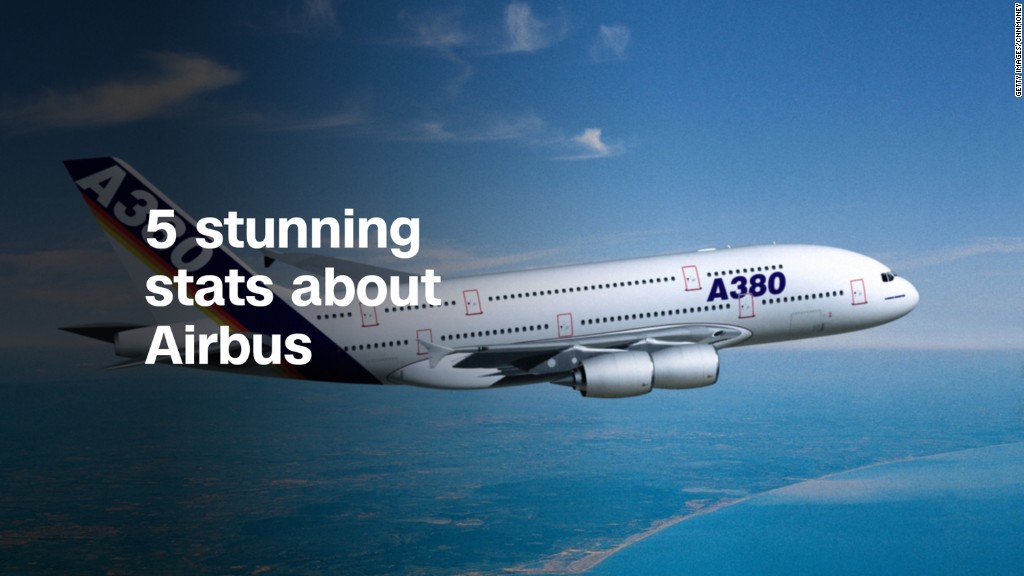 Airbus has signed a deal to sell 430 jetliners, one of the largest orders in the history of commercial aviation.
Private equity firm Indigo Partners, which has set up ultra-low cost airlines around the world, made the massive commitment for Airbus' single-aisle A320neo family airliners at the Dubai Air Show on Wednesday.
The planes aren't all for one airline. Instead, Indigo has used the negotiating power of its many carriers to buy in bulk. The deal will spread the jets out across Frontier Airlines in the U.S., Mexico's Volaris, Wizz Air of Hungary and newcomer JetSmart of Chile.
Related: Boeing gets $27 billion order from Middle Eastern airline
The stunning magnitude of the deal -- which Airbus (EADSF) called its "largest single commercial announcement ever" -- caught many in the aviation industry by surprise. To put it in perspective, a single airline with 430 planes would rank among the 10 largest carriers on the planet.
Worth nearly $50 billion at list prices, the deal is a major rebound for Airbus, which has significantly lagged its U.S. arch rival Boeing in orders this year. Buyers typically receive discounts of 40% to 60% on the list prices, but can get even bigger reductions for really huge deals.
Airbus and Boeing went into the air show with 288 and 605 net orders, respectively. If all the deals they each announced at the show are finalized before the end of the year, they will head into the last weeks of 2017 neck-and-neck in the race for the biggest annual order tally.
Related: Emirates looks past turmoil with huge Boeing deal
The Indigo Partners deal is the single largest order by number of aircraft that any individual plane maker has received. But at this stage, it's still a memorandum of understanding, a non-binding agreement that needs to be finalized before it is considered a firm order.
American Airlines in 2011 ordered 460 new planes in a single deal, but that was spread between both Boeing and Airbus. Indian low-cost airline IndiGo (which isn't connected to Indigo Partners) bought 250 Airbus jets in 2015.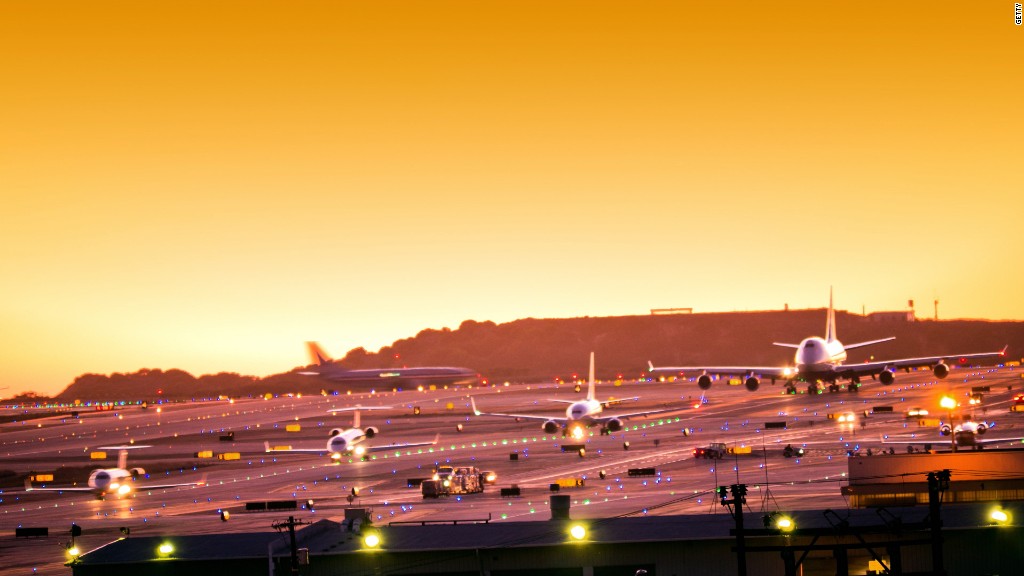 But the biggest order by value came from Emirates airline of Dubai in 2013. It agreed to buy 150 Boeing 777X planes and 50 A380s, which were worth a total of $99 billion at list prices.
Wednesday's historic deal represents a final grand act for Airbus's chief salesman, John Leahy, who plans to retire from the company once a successor is selected.
Related: Frontier Airlines is doubling in size
Leahy, a smooth-talking New Yorker, became a famous thorn in the side of Boeing and other Airbus rivals during his more than 20 years in the job. He sold tens of thousands of jetliners for the European plane maker, helping it draw alongside its big U.S. rival in terms of both sales and deliveries.