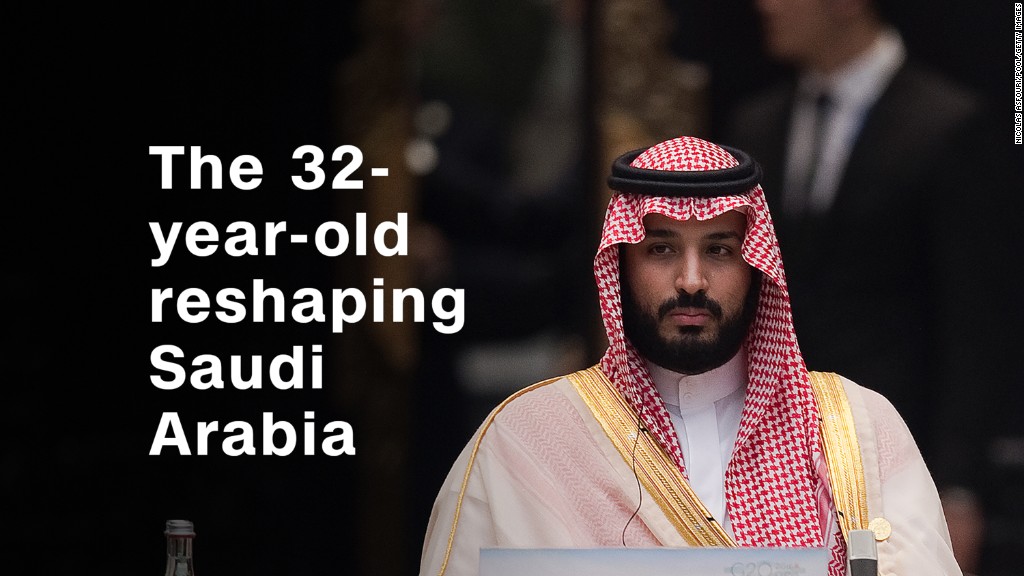 Saudi Arabia has committed $45 billion to investing in technology companies around the world. Now it wants to create a thriving startup scene at home.
The government said Wednesday it would make it easier for foreign entrepreneurs to get licenses to launch startups in the kingdom, part of an effort to open up the economy and boost growth in its non-oil private sector.
"We hope that one of them, or more, will become a unicorn and reach a billion dollar evaluation. They are the Apples, Amazons and Googles of this world," said Ghassan Al Sulaiman, governor of the kingdom's Small and Medium Enterprise Authority.
Unlike the United Arab Emirates, Saudi Arabia has yet to produce a billion-dollar startup. (It is ranked 135th by the World Bank for starting a business). But tech plays a central role in its plan to wean itself off oil.
Saudi Arabia is the biggest backer of a $100 billion tech fund launched with Japan's SoftBank (SFTBF). None of the cash has been invested yet in the Middle East because the region lacks startups large enough to attract big investors.
Related: Saudi Arabia wants foreign help in its massive economic overhaul
Preference for the fast track licenses will be given to those bringing patents, innovative services or a new business idea to Saudi Arabia.
The first 11 entrepreneur licenses for startups were awarded on Wednesday at the Misk Global Forum, an annual event sponsored by Crown Prince Mohammed Bin Salman's philanthropic organization.
Saudi Arabia has been trying to diversify its economy away from oil as part of its Vision 2030, a blueprint for what the economy should look like in the next decade.
"My project was inspired by the vision... I looked into it and the first pillar of the vision is a vibrant society," said Tatiana Vorobieva, a Russian entrepreneur who received one of the licenses.
"When you talk about a vibrant society, there is so much that the government can't do. It's about what the private sector, people and communities can do," she told CNNMoney.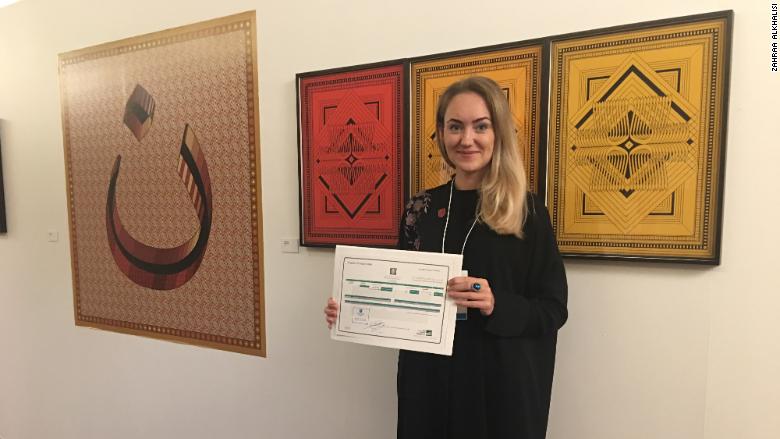 Vorobieva moved to Saudi Arabia nearly two years ago with her husband. Her plan is to create an online platform to help students develop the skills Saudi Arabia will need as it overhauls its economy.
With a license secured, Vorobieva is hopeful that she will soon receive funding to get her business off the ground and she'll be applying for money from a $10 million initiative announced Tuesday by Bill Gates and the Misk Foundation.
Related: Saudi Arabia wants to build a $500 billion mega-city spanning 3 countries
The entrepreneur licenses will be issued by Saudi Arabia's General Investment Authority or any one of several economic zones, which offer huge incentives such as free rent and transportation and subsidized housing.