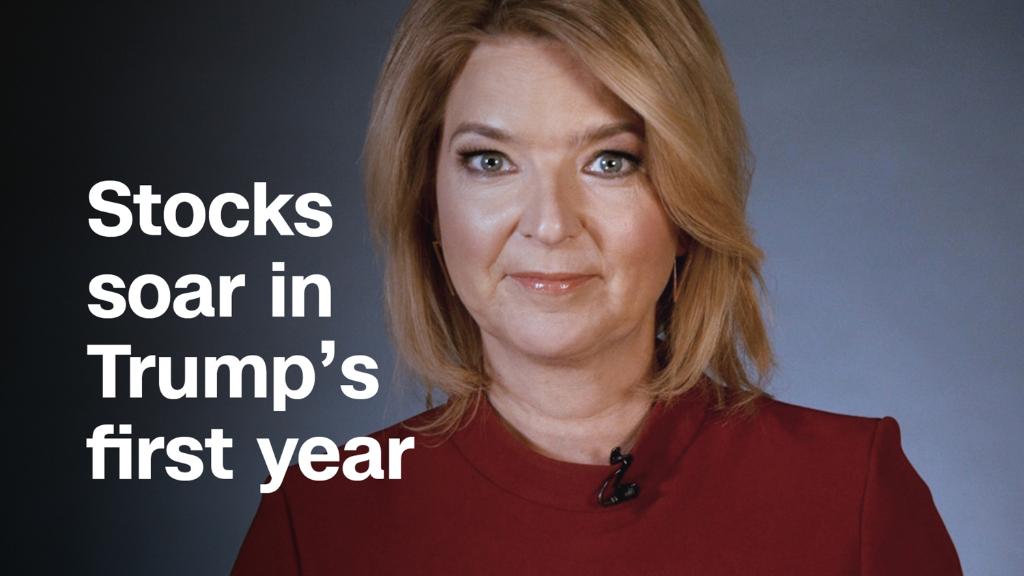 Think stocks are rising just because of taxes? Nope. It's the earnings, stupid.
Stocks soared Thursday thanks to strong quarterly results and healthy outlooks from Dow components Cisco Systems (CSCO) and Walmart (WMT). The Dow rose nearly 200 points, snapping a two-day losing streak, and is back within a hair of its all-time high.
Sure, the House's passage of a tax reform bill didn't hurt market sentiment either, but let's be honest. There are still many questions about what the Senate's tax bill will look like.
There is still a ways to go before any tax bill is passed by both chambers of Congress and then gets sent to President Trump to sign into law.
But consumers aren't waiting to see if their tax bill will be lower. They are continuing to shop until they drop. Walmart's solid sales -- both at its brick-and-mortar stores and its rapidly growing online business -- are a testament to that.
And businesses are spending too. Cisco surged to its highest level in 16 years thanks to healthy sales of security products used by corporations around the globe.
"Volatility finally made an appearance and it only lasted a few days," said Paul Townsen, managing director at Crossmark Global Investments. "Earnings seem to make people forget about everything else. They continue to be the driver of the market."
Cisco's earnings fueled another big move in tech stocks, which have been among the top market performers this year. The tech heavy Nasdaq jumped nearly 1.4% to a new all-time high and briefly topped the 6,800 level.
The Nasdaq is up 26% this year, compared to a 15.5% jump in the S&P 500 and 19% gain for the Dow.
Apple (AAPL), Google owner Alphabet (GOOGL), Microsoft (MSFT), Amazon (AMZN) and Facebook (FB) -- the five largest companies in America and among the top stocks on Wall Street this year -- all rallied Thursday.
Related: Walmart is killing Target and making Amazon sweat
Is there anything that could slow this red hot market down?
Steve Cucchiaro, president and chief investment officer at 3EDGE Asset Management, said he's a little worried that inflation may eventually come back with a vengeance. But there's no sign of it just yet.
So for now, investors may be able to sit back and enjoy the market's relentless grind higher. Nothing has been able to hold back stocks for long.
Political fights in Washington, worries about Brexit and concerns about China's economy slowing down have, so far, been mere speed bumps on Wall Street.
"This recent 1% dip in stocks had people talking about the beginning of the end," Cucchiaro said. "But we've had many tests and the market has succeeded in passing all of them."