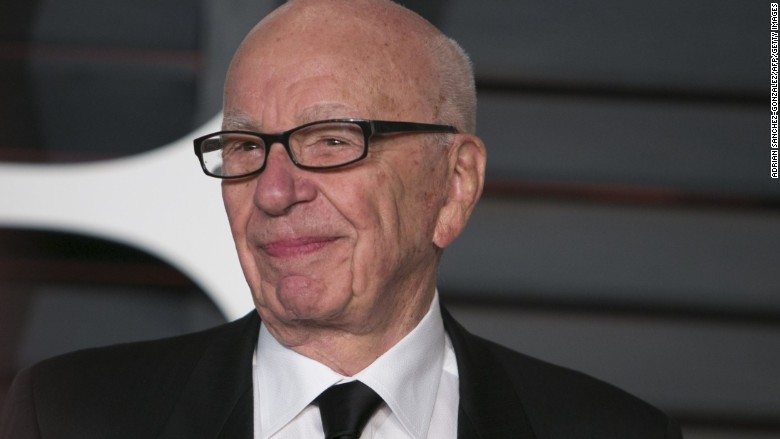 In every corner of the media business right now, something is up for sale. What's going on?
The answer: At a time of tremendous change in media consumption, big companies are trying to get bigger and upstarts are trying to survive. Many decisions are really just reactions to Google and Facebook's power over the digital advertising marketplace.
"The digital advertising duopoly of Google and Facebook -- in which they take in 2017 about 90% of all the digital ad dollar growth -- drives everyone else in media to run tighter ships," analyst Ken Doctor said in a Friday column.
This week we learned that Comcast, Verizon and other companies are circling 21st Century Fox; that Mashable is being sold to Ziff Davis at a fire sale price; and that the magazine publisher Meredith is bidding for Time Inc. again.
A number of other prominent media companies are also looking for an "out" in the form of a sale.
"I think there's one common thread between these, and it's really the quest for scale," said Michael J. Wolf, CEO of Activate, a media and tech consulting firm.
"Those who don't have it are looking for it, and those who do are trying to suck up everything else that they can get," Wolf said.
Related: 21st Century Fox on the block
At the top end, media giants like Comcast and Disney are looking for new ways to grow, especially in digital and international directions.
Two of the industry's biggest names, Disney and 21st Century Fox, led by two of its biggest titans, Bob Iger and Rupert Murdoch, have been key players in that phenomenon. Disney recently approached 21st Century Fox about buying some of its parts, including its movie studio and its entertainment cable channels, because Disney wants to own more must-see programming to compete with challengers like Netflix.
Fox's willingness to talk about a sale caused other bidders to call, including Comcast and Verizon.
Wolf said it's unclear if 21st Century Fox's Rupert Murdoch and his sons will really end up selling. Some analysts were caught off guard by the media mogul's apparent willingness to entertain a deal.
"We're at a moment where, despite some of the challenges in the industry, these are pretty scarce assets and they're of tremendous value," Wolf said.
21st Century Fox stock is trading up about 4% on Friday in the wake of the Comcast and Verizon talks, which were first reported by the Wall Street Journal.
But there's some uncertainty about whether any Fox deal would meet regulatory muster.
The Justice Department's intensive review of AT&T's bid for Time Warner, which appears to be heading to court, has stirred speculation that the Trump administration isn't as merger-friendly as analysts had thought.
"I suspect a lot of people in the industry are just on pause waiting to see what happens with our deal," AT&T CEO Randall Stephenson said last week.
On the other hand, Trump's Federal Communications Commission has taken several actions that ease the way for one TV station owner, Sinclair, to buy another, Tribune.
Each case and each deal is different. But there are some commonalities across media sectors. Generally speaking, at this moment in time, the more reliant on advertising revenues you are, the more vulnerable you are.
That's why digital publishers are trying to diversify their revenue sources -- through subscription, commerce and other methods.
To that end, the Journal broke several other media deal stories on Thursday.
"You could feel the ground shifting in profound ways in media, from the digital darlings' troubles to the big ticket M&A," media and marketing editor Amol Sharma told CNN.
One of the Journal's scoops was about BuzzFeed being "on track to miss its revenue target for this year by a significant amount." The digital media darling was "targeting revenue of around $350 million in 2017 but is expected to fall short of that figure by about 15% to 20%," a roughly $50 to $70 million shortfall, the paper said.
Startups like BuzzFeed are growing, but they're not meeting the sky-high expectations of investors.
Witness Mashable, which was valued at $250 million early last year, but is now reportedly selling itself to Ziff Davis for just $50 million.
"Some of the growth in digital is slowing down, partially because of the power of Google and Facebook," Wolf said. "It's just very hard to be an independent company in this environment."
Print magazine publishers are in a similarly precarious position -- still making lots of money, but suffering from slowdowns.
That's partly why Meredith is renewing its effort to buy rival magazine publisher Time Inc. This time, Meredith has the backing of the Koch brothers, according to the Journal and The New York Times.
Time Inc. stock surged this week on reports of the new takeover bid.
"Members of Time Inc.'s board have received the offer" from Meredith "and have begun discussing the matter," according to the Journal.
A version of this column first appeared in the "Reliable Sources" newsletter. Sign up here!