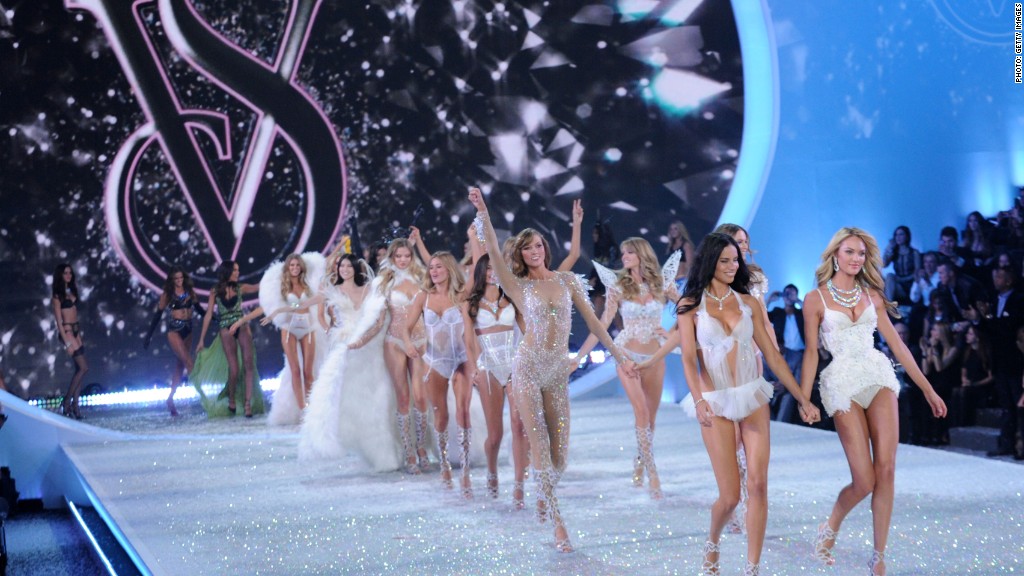 When you think about Victoria's Secret, you think push-ups, Miracle Bras and sexy lingerie.
The problem for Victoria's Secret is that women don't want those anymore.
In early 2016, Victoria's Secret doubled down on sexy underwear. It pulled its swimsuit and apparel collections off the shelves, slashed promotional deals and stopped printing the Victoria's Secret catalog.
"The company walked away from $400 million at the same time they changed their promotional appeal," said Instinet analyst Simeon Siegel.
While Victoria's Secret was in the middle of its reboot, a consumer shift took hold that opened the door for competitors: "Bralettes."
Designed for comfort, bralettes are unconstructed bras without padding or underwire. They're around half the price of Victoria's Secret underwire bras, which run about $35.
Victoria's Secret tried to step up its bralette appeal, promoting "no padding is sexy" ads.
But the consumer shift chipped away at the store's stronghold on bras and paved the way for more options online and lower-cost retailers.
Related: Fallen angels? Victoria's Secret sales plunge
American Eagle's Aerie collection gained a foothold and startups and smaller companies entered the market.
"Anyone who could make a T-shirt could make a bralette," said Siegel.
At the same time, online shopping hurt Victoria's Secret, a staple of malls across the country.
Victoria's Secret sales have slipped 11% from last year, parent company L Brands reported on Thursday.
L Brands (LB) has stumbled 25% this year as Victoria's Secret hits the reset button (L Brands also owns Bath & Body Works, a bright spot: Bath & Body sales have climbed 4% this year).
Despite headwinds from bralettes and a rapidly-changing retail industry, Victoria's Secret says its best days are still ahead.
The store believes bralettes are a short-term trend and that structured bras are making a comeback. As consumer preferences switch back, Victoria's Secret believes it's well positioned to capitalize, said Siegel.
"It all depends on their ability to bring customers back by selling an experience that is not replicable online," he said.
Analysts also say there is significant opportunity in international markets like China. The store's annual fashion show is in Shanghai later this month for the first time.
Victoria's Secret will be put to the test during the holiday shopping stretch and into next year, said Morgan Stanley analyst Kimberly Greenberger.
But analysts like Greenberger are optimistic about the store's strength in the long run. Victoria's Secret still holds the largest market share of intimate apparel in the country and can fend off new rivals as it continues to adapt to changing customer preferences.