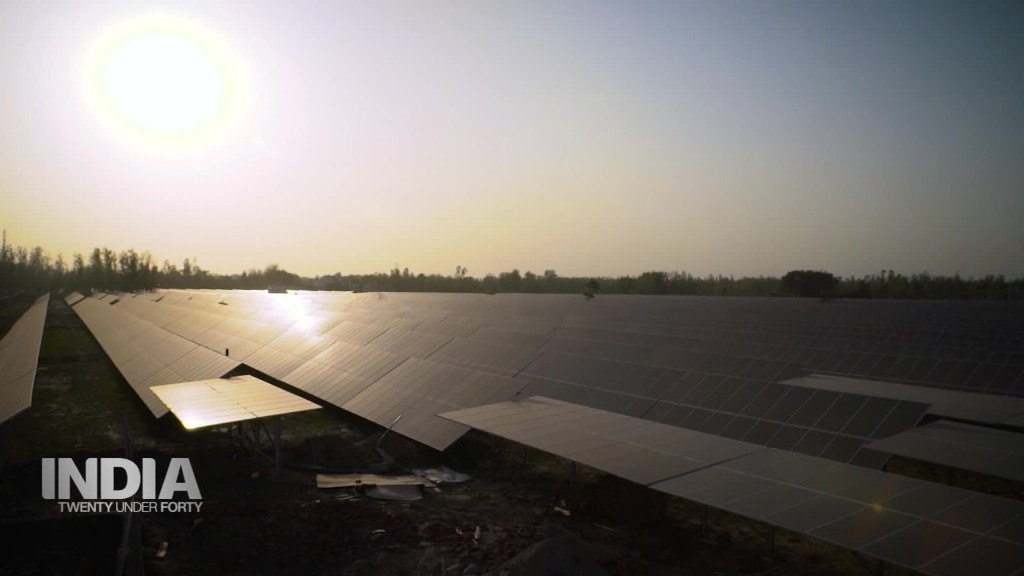 Forget India's economic troubles this year. Moody's thinks Prime Minister Narendra Modi is doing a fine job.
The agency has just upgraded India's credit rating for the first time in more than a decade, citing its confidence in policies that have been widely blamed for a sharp slowdown in growth.
"The decision to upgrade the ratings is underpinned by Moody's expectation that continued progress on economic and institutional reforms will, over time, enhance India's high growth potential," Moody's said.
The upgrade is welcome news for Modi, who has seen India's GDP growth slump to a three-year low on his watch. The drop -- from 7% at the end of last year to 5.7% in the quarter ended July -- is being blamed on two of his biggest initiatives.
Related: India's economy in 'downward spiral.' What did Modi get wrong?
Modi abruptly banned 86% of the country's cash in November last year, with the aim of combating tax evasion and promoting digital payments. The ban delivered a sharp shock to India's cash-dependent economy that many businesses haven't recovered from.
Then, in July, the government replaced dozens of state tariffs with a single national sales tax. While largely seen as a positive move, the change further disrupted economic activity as businesses struggled to adapt.
Moody's acknowledged that the cash ban and tax reform "have undermined growth over the near term."
But the policy changes would ultimately foster "strong and sustainable growth" by making it easier to do business, boosting productivity and stimulating investment, the ratings agency added.
Related: India's small firms reel from 'terrible year' after cash ban
The government celebrated the rare upgrade.
"It is a major international recognition of major economic and institutional reforms," Finance Minister Arun Jaitley told reporters.
But some analysts questioned Moody's timing and reasoning. Rival agencies such as S&P and Fitch have not upgraded India since 2006 and 2004 respectively.
Describing the cash ban as a positive factor for the Indian economy "should raise some eyebrows," Shilan Shah, India economist at Capital Economics, wrote in a research note.
Shah added that Moody's had ignored loan waivers for farmers doled out by several Indian state governments this year, which could put more pressure on the country's public debt.
India will report its latest GDP growth figures on Nov. 30.