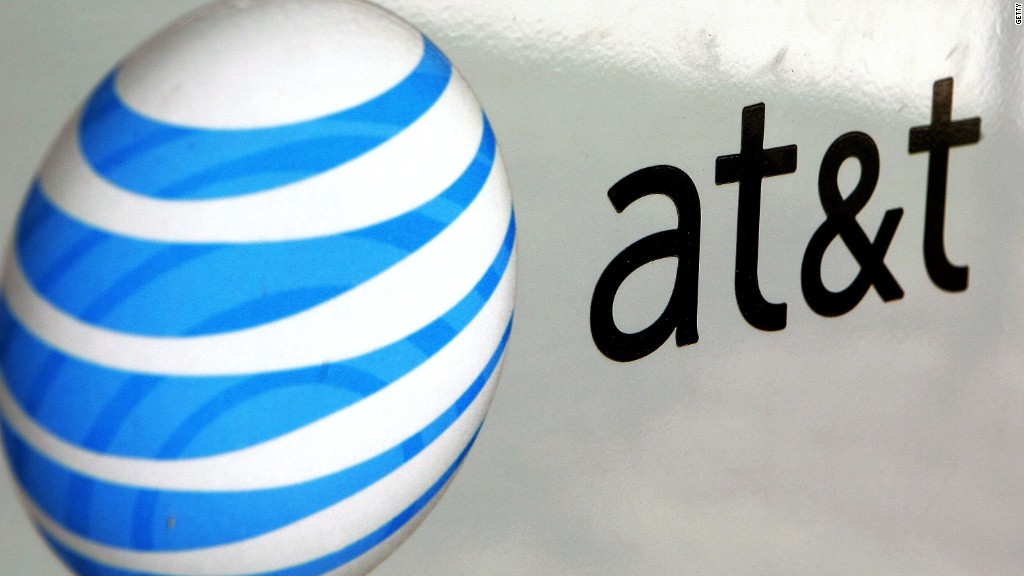 When the Justice Department sued to block AT&T's proposed acquisition of Time Warner, open-media advocacy groups and some politicians found themselves in an interesting position: Praising President Trump's DOJ for tough antitrust enforcement while cautioning that they were still concerned there were politics at play in the decision.
After Trump's election, conventional thinking went that the deal would sail through in a Republican administration. But Trump spoke out against the sale on the campaign trail, vowing to stop it from happening, and since he took office he has repeatedly and vociferously criticized CNN, which AT&T would own should the deal go through.
Trump's criticism of CNN, and the surprising position of his Justice Department, has led some people who might normally just oppose the deal to take a more nuanced position.
Related: Justice Department sues to block AT&T-Time Warner deal
"This action is highly significant as an apparent effort to protect competition and consumers. The Department of Justice can anticipate a tough battle, but it deserves support for the goal of protecting against undue power and possible abuse that harms innovation and consumer choice," Sen. Richard Blumenthal, a Connecticut Democrat, said in a statement. "I remain appalled by President Trump's attempts to weaponize antitrust law because he disagrees with CNN's coverage, and I will continue to stand against any improper influence by the White House and any attempts by the Administration to chill freedom of speech."
Over the summer, several Democratic senators sent a letter to the DOJ asking whether White House officials had tried to interfere with the DOJ's antitrust investigation. In a conference call with reporters on Monday, DOJ officials said there had been "no guidance from the White House" on the issue and that Trump's comments on CNN "have no bearing on the matter."
Sen. Orrin Hatch, a Republican from Utah, didn't give a clear opinion on the lawsuit, but praised DOJ's antitrust chief, Makan Delrahim, for making a "tough call."
"[A]llow me to reiterate that sound and vigorous antitrust enforcement is not merely another form of government overreach. It is, rather, our last and best hope for staving off the kind of command-and-control regulation antithetical to the free enterprise system," Hatch said. "With sound antitrust enforcement, the market -- rather than the government bureaucrat -- disciplines our businesses into offering higher prices, greater quality, and enhanced innovation."
The non-profit advocacy group Free Press, which advocates against media consolidation, praised the lawsuit but warned that the DOJ will have to prove Trump's comments about CNN had "nothing to do with the suit."
"Blocking this merger is the right thing to do — and we hope the Justice Department is doing it for the right reasons. This deal would give AT&T way too much power to undercut competitors and raise costs on TV viewers and internet users everywhere," Free Press President and CEO Craig Aaron said in a statement. "It's refreshing to see the Justice Department doing something about this deal. However, we remain very troubled by President Trump's threats to punish outlets like CNN that have aired critical coverage of the administration. The Justice Department must demonstrate that Trump's saber-rattling has nothing to do with this suit. It could start by giving the same level of scrutiny to other mega-deals like Sinclair's proposed merger with Tribune. But the bottom line is that the public would be best served if this merger is scrapped."
The Writers Guild of America, East division, a union representing writers for film, television, radio and digital media, also praised the lawsuit, saying in a statement, "The entire media industry has been consolidating for a number of years, with very little interference from the agencies entrusted to preserve competition in the public interest. The proposed merger would continue that dangerous trend, offering storytellers fewer opportunities to create and distribute content that informs and enlightens viewers. It would leave the media industry with even fewer gatekeepers -- a narrower range of people deciding what people watch. This is not good for audiences and it's not good for democracy."
The public interest group Public Knowledge, whose president, Gene Kimmelman, testified against the merger on Capitol Hill, celebrated the DOJ's move in a statement.
"Although there is some controversy over the political environment surrounding the transaction, media consolidation in general and this transaction in particular is not in the interest of the American public," Kimmelman said in a statement. "The Department of Justice has drawn a line in the sand against this violation of the Clayton Act, and we believe the courts will side with the government by preventing further media consolidation that drives up prices for consumers and undermines the competitive marketplace of ideas."
Former FCC commissioner Michael Copps, a Democratic appointee who is now a special advisor to the grassroots organization Common Cause, said that while the merger "clearly violates antitrust law," Trump's railing against CNN' "should not have played any role" in the decision.
"We have always maintained that vertical mergers of content and carriage violate well-established and pro-consumer antitrust principles. Blessing AT&T's monopolistic bid to acquire Time Warner would harm consumers and the public interest," Copps said. "As with any antitrust proceeding, the facts matter and there are ample grounds for DOJ to cite in its opposition. We continue to support challenging this proposed merger for reasons of law - and we hope the DOJ relied exclusively on the law as the basis for its action, as opposed to political score settling."
Not everyone was pleased with the lawsuit. Some experts from the Competitive Enterprise Institute, a conservative group, criticized it. CEI Research Fellow and Regulatory Counsel Ryan Radia called it "misguided."
"The AT&T-Time Warner merger is a vertical transaction that wouldn't reduce competition in any distinct market," Radia wrote. "Under established antitrust principles, the government will have a difficult time showing a court that the deal is likely to harm consumers. And for an administration that's touted its efforts to cut unnecessary regulation, seeking to block a potentially beneficial merger is inconsistent with letting American businesses thrive and innovate."