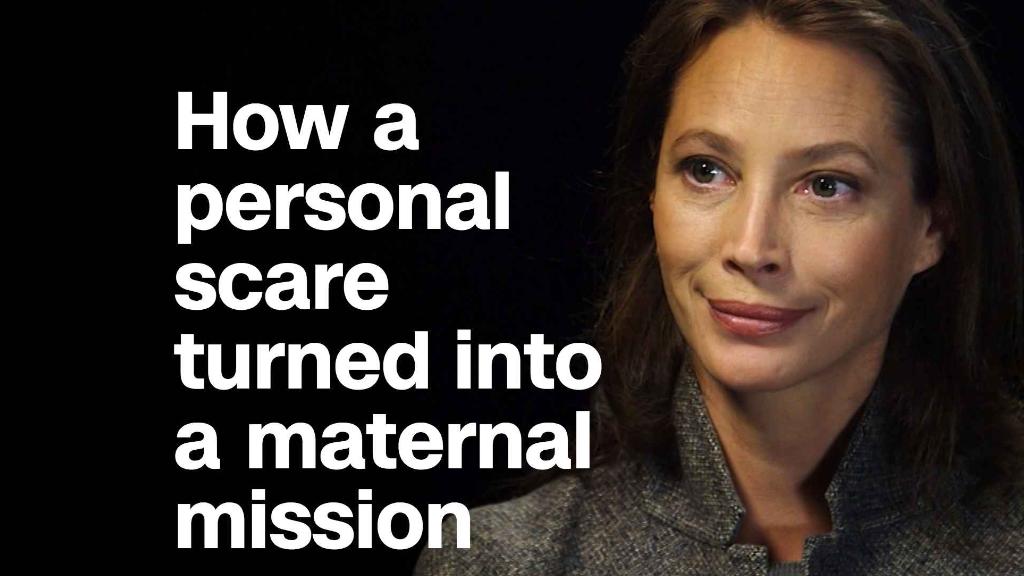 Christy Turlington Burns' never thought she would have so much to gain after she faced a potentially life-threatening complication during the birth of her first child.
"I lost a lot of blood," Turlington Burns says, recalling the terrifying experience that occurred during third stage of her 2003 delivery of her daughter Grace. "I hemorrhaged about 800 milliliters, which was about two pints of blood." Luckily, she had access to some of the best health care in the world in New York City -- and recovered.
But those moments still dramatically changed her life -- turning her from a supermodel into a global health advocate for other mothers who are less fortunate with her maternal health non-profit called Every Mother Counts.
"I knew after giving birth the first time and my experience delivering Grace that something around the birth and pregnancy space was something I was connected to and wanted to do something about," she says in a new podcast episode of CNN's Boss Files with Poppy Harlow.
A lot has changed since Turlington Burns rose to fame as one of the first supermodels in the 1990s. "I always had the hope that I would do something else," she says. Turlington Burns is now also a mother of two.
Related: Diane von Furstenberg: 'I've never met a woman who isn't strong'
On a 2005 trip to her mother's native El Salvador as an ambassador with the non-profit CARE, Turlington Burns says she "realized that if I gave birth in that community with my first pregnancy that had the unexpected third stage of labor, I would not have made it. I'm sure I wouldn't have. I left that trip thinking 'Okay this is a community, this is the kind of community that I want to be able to help and impact.'"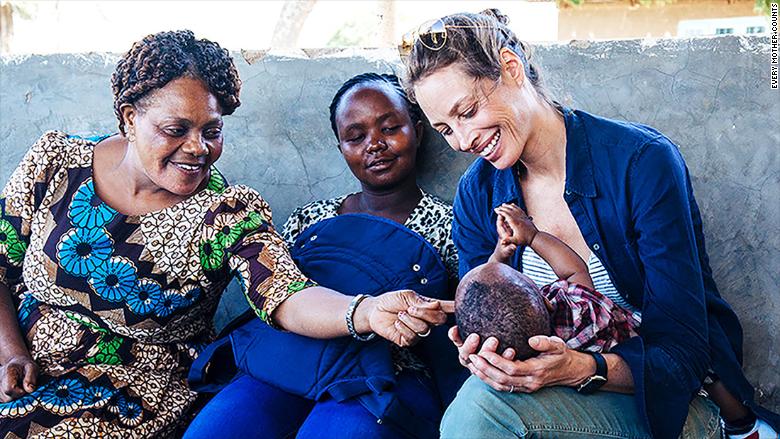 After she returned from that trip, she enrolled at Columbia University -- where she studied public health. Simultaneously, she produced the global maternal health documentary No Woman No Cry in 2010.
The same year she founded the non-profit Every Mother Counts. The mission is simple, yet critical: To make pregnancy and childbirth safe for every mother, everywhere in the world.
Today, Every Mother Counts provides aid to mothers in the U.S., Bangladesh, Guatemala, Haiti, India, Tanzania and Uganda. The non-profit addresses three key barriers to maternal health: Transportation to medical care, education to ensure women are prepared for motherhood and essential supplies for prenatal and postnatal care.
Maternal mortality is on the rise in the U.S., making it the only industrialized country where that is the case. The number of women in the U.S. who die due to complications during pregnancy and childbirth has nearly doubled in the past 25 years, according to EMC. Roughly 700 women die each year in the United States as a result of pregnancy or delivery complications, according to the CDC.
The risk is particularly high for African American women, who die from pregnancy-related complications four times more than white women, Turlington Burns notes. The divide is even more staggering in her hometown where it's "12 times [higher] in New York City, and there are pockets all over the country where that's true," she says.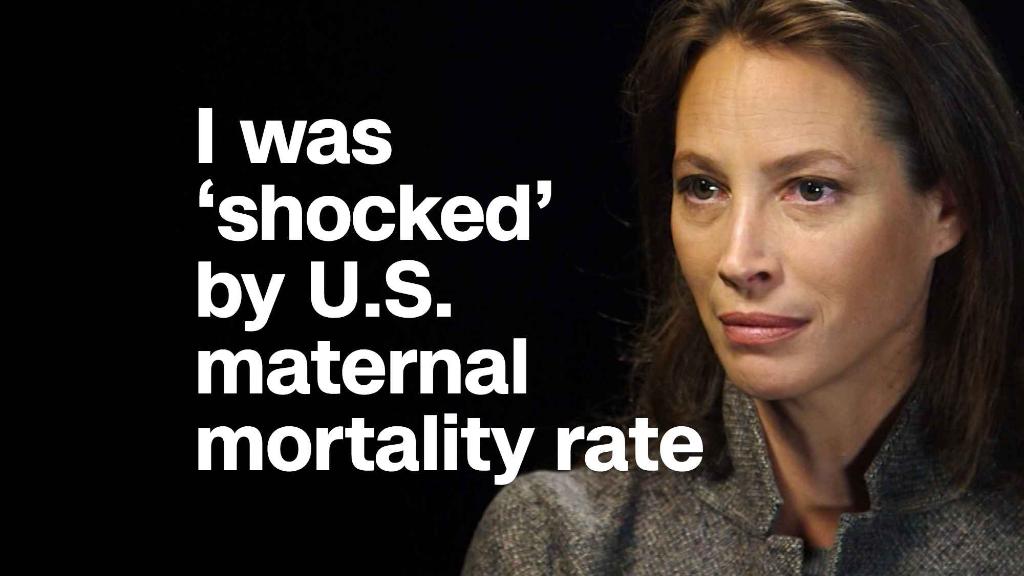 The loss of her father to lung cancer in 1997 is, in many ways, what first turned Turlington Burns on to doing public advocacy work. Both she and her father had previously been smokers -- but after his death she picked up the phone and started calling organizations including the American Cancer Society. She told her personal story in a Public Service Announcement.
"I just completely lost it on camera. I think that campaign was really effective. I still have people that will come to me and go 'I quit smoking because of that PSA'."
That was a turning point for her. "I think that feeling of in a way healing, a loss like that, through taking action was really important," she says.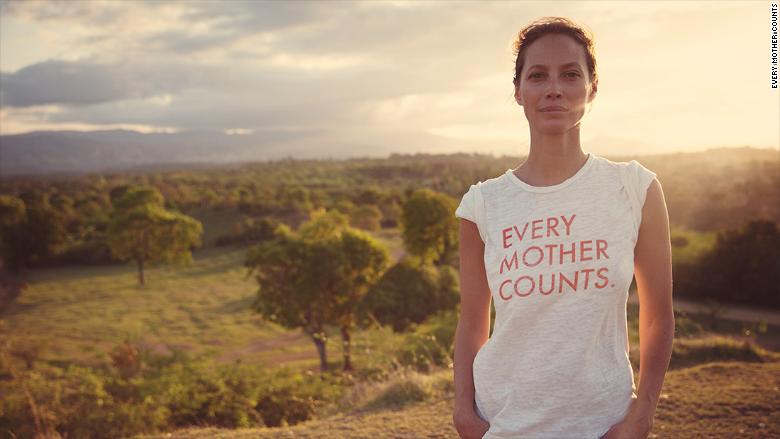 More recently, her organization has teamed up with CNN and Every Mother Counts for a new CNNGo series presenting the journeys of women giving birth across America. The films seek to raise the profile and issues of maternal health in the United States. Turlington Burns is the executive producer.
Despite her meteoric rise to fame as a supermodel -- Turlington Burns says it is her education, not her looks, that has given her the most confidence in life. She was honored in 2014 as one of Time's 100 Most Influential People -- and has held positions on Harvard Medical School's Global Health Council and the Harvard School of Public Health Board of Dean's Advisors.
Related: Gretchen Carlson speaks: 'The floodgates have opened'
Asked what she hopes her two young children will say about her one day, Turlington Burns responds. "I would want them to think that I cared about others more in a way than myself...that my focus was and is about everyone having the same opportunities and chances and accesses."
Turlington Burns says, she is always striving to choose the path that's going to serve others. "I am proud of the choices that I've made and I think about the choices as examples to my kids all the time of," she says. But, she tells Harlow, "I always think that there's more. There's so much more to do."