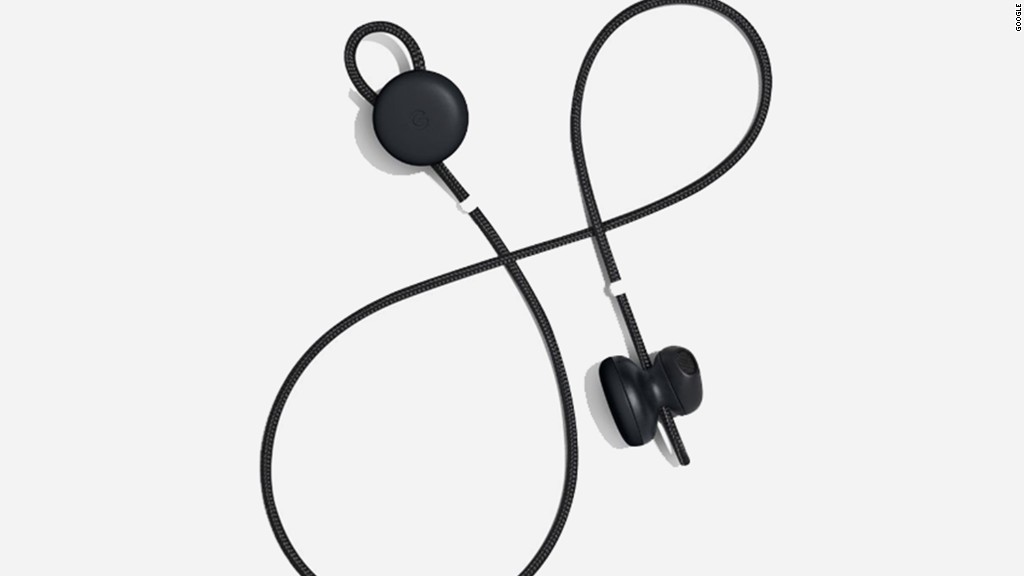 The launch of another pair of wireless headphones isn't that exciting.
But when Google (GOOG) announced its new Pixel Buds in October, touting the ability to translate a conversation between different languages in near real time, it promised something unique.
With over 7,000 languages spoken around the world, the ease of wiping away language barriers with technology has obvious allure. Travelers could visit any country and instantly talk to locals. It could help displaced populations connect with new communities. Jobs would become accessible to more people worldwide.
But the Pixel Buds don't fulfill that promise, at least not yet.
The $159 Bluetooth earbuds work with recent Android and iOS devices, but the translation feature is specific to Google Pixel smartphones.
Without a Pixel phone, you're getting somewhat uncomfortable wireless headphones with decent sound quality and a hefty price tag.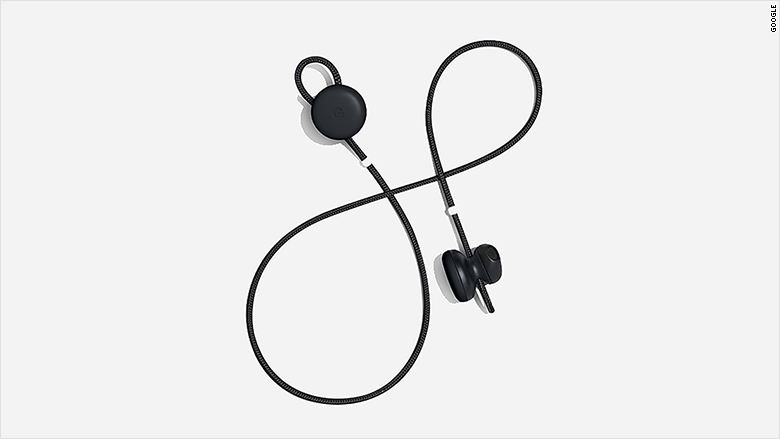 To use the instant translate feature, put on the headphones, press and hold the right bud, and say, "Help me speak Italian." It fires up the Google Translate app, and you hand your smartphone to the other person.
While wearing the earbuds, you can say a phrase, such as "I love your hat. Where did you get it?" The Pixel phone will then translate the phrase out loud in Italian using its built-in Google Assistant.
The other person can press the microphone button on the Pixel phone to speak a response in Italian. You'll hear the English translation via the ear buds.
Related: Google's Pixelbook is a pretty ad for Chromebooks
Since it launched over 11 years ago, the free Google Translate site and app has grown to include more than 100 languages. But only 40 are currently supported by Pixel Buds.
The usual caveats of using a machine translation tool to communicate with someone still apply. The results are typically close enough to make a conversation possible, if you speak in clear sentences, don't ramble, and avoid idioms. (That's probably good advice for all conversations.)
Translations happen fast, but background noise was a problem. The Pixel Buds sometimes prematurely thought I was done talking.
The app shows the written translation on the phone screen -- a helpful feature. But overall, the technology is not yet fluid enough to have long, deep conversations about politics, business or the meaning of life. You will definitely be able to find the nearest restroom.
The two black earbuds are connected to each other by a cord. I prefer the cord to Apple's free-floating EarPods, but some people may find it to be too bulky.
The adjustable loop of cord kept the Pixel Buds in place, but the plastic buds themselves didn't fit comfortably into my ears. Because ears are not all the same shape, an earbud that's uncomfortable for one person may fit perfectly for another.
Google's earbuds come in an attractive fabric case that doubles as a charging dock. The earpieces don't click into place as easily as they should, and you have to wind the cable around them each time, leaving a loop hanging out. Apple's EarPods win on compact packaging and charging.
For Pixel phone owners interested in translation, the Pixel Buds are unquestionably a fun option, but they're not ready for professional level tasks. If you only want them to listen to music and podcasts, there are cheaper options available with similar or better sound quality.
In the end, it's not worth buying a Pixel phone specifically to get the Pixel Buds. After all, anyone can download the free Google Translate app on Android or iOS and get a similar experience.