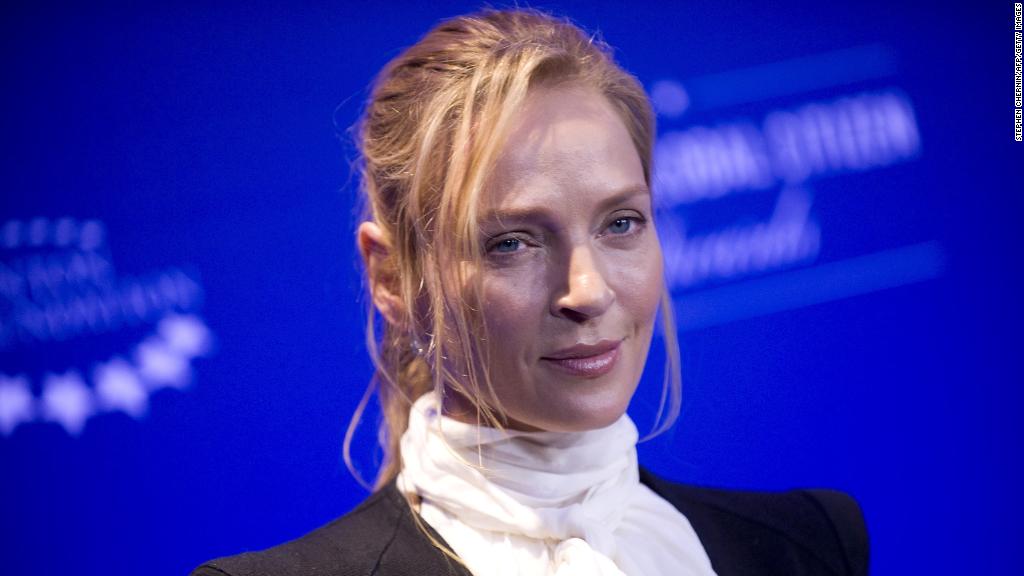 Actress Uma Thurman broke her silence over allegations of sexual harassment in Hollywood with a Thanksgiving message saying she has "a few reasons" to be angry -- and took a shot at Harvey Weinstein at the same time.
In the message posted on her Instagram, Thurman uses the hashtag #MeToo and tells her fans she'll provide more details when she's ready.
Last month, the actress said she was too angry to share her thoughts on sexual harassment allegations against major players in Hollywood. On Thursday, she sent out this holiday greeting:
"Happy Thanksgiving Everyone! (Except you Harvey, and all your wicked conspirators - I'm glad it's going slowly - you don't deserve a bullet) -stay tuned," she posted.
She also sent out a note of support.
"I am grateful today, to be alive, for all those I love, and for all those who have the courage to stand up for others," she posted.
"I said I was angry recently, and I have a few reasons, #metoo, in case you couldn't tell by the look on my face."
She said she's taking her time so she can be "be fair, be exact."
CNN has contacted Thurman's representative for further comment.
The #MeToo hashtag went viral in the wake of the allegations against Weinstein after actress Alyssa Milano urged women who've been sexually harassed or assaulted to use it to portray the magnitude of the problem.
More than 60 women have accused Weinstein of rape, sexual assault, and harassment since the New York Times and New Yorker detailed allegations against the movie producer spanning three decades. Dozens of new accusations against powerful men -- from Hollywood to Capitol Hill -- have emerged in the wake of the Weinstein allegations.
Related: Sexual harassment tipping point: Why now?
Weinstein has repeatedly denied "any allegations of non-consensual sex."
In October, a visibly tense Thurman told "Access Hollywood" she was too angry to fully comment on women coming forward with allegations of sexual harassment.
"I think it's commendable and I don't have a tidy soundbite for you because I've learned -- I'm not a child -- and I have learned that when I've spoken in anger I usually regret the way I express myself," she said.
"So I've been waiting to feel less angry. And when I'm ready, I'll say what I have to say."
Thurman posted the Instagram message beside an image taken from the Quentin Tarantino-directed film "Kill Bill," in which she plays a former assassin seeking revenge.