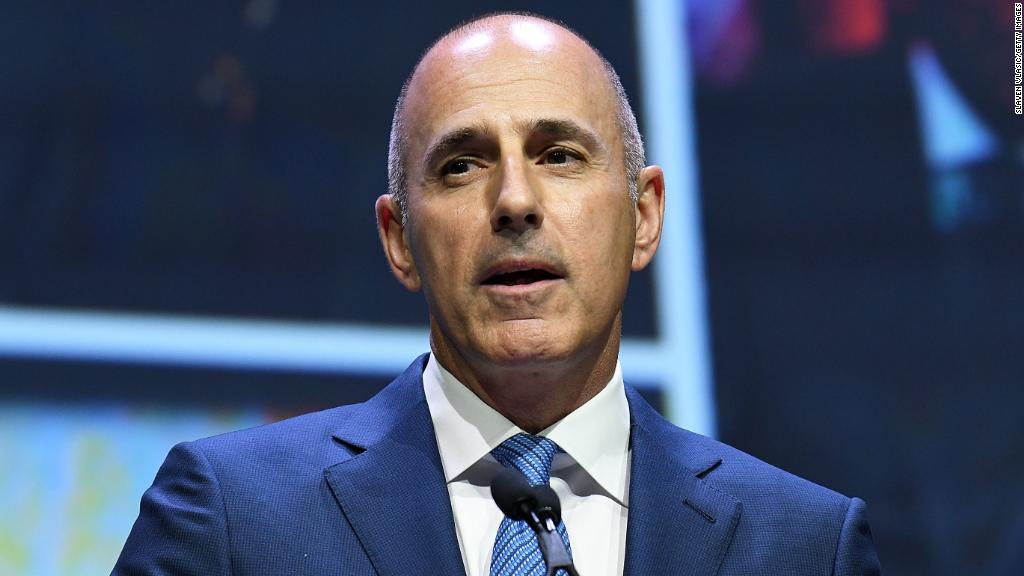 In 2002, Charlie Rose interviewed Matt Lauer, who was marking the 50th anniversary of the "Today" show.
Now, both Rose and Lauer are out of jobs after sexual harassment scandals.
Lauer was fired by NBC News on Wednesday following allegations of "inappropriate sexual behavior in the workplace."
Last week Rose, a long-time host of his own show on PBS and a then co-anchor of "CBS This Morning," was fired from both networks after CBS learned of "extremely disturbing and intolerable behavior."
Lauer's "Today" co-host Katie Couric sat with Lauer for the January 9, 2002 interview. As Newsweek noted on Wednesday, Rose asked about their chemistry.
"What is it, Katie? Why did it happen for the two of you?" Rose asked.
Related: Here's what Charlie Rose said about sexual harassment before he was fired for it
The hour-long segment included discussions of what it was like to cover the September 11th attacks, reflections on notable interviews by Lauer and Couric, and the significance of morning television overall.
Rose asked them about their workplace dynamic.
"Now, is this a senior-junior partner because she was there beforehand -- before you got there?" Rose asked Lauer, who had less seniority on the show than Couric.
Lauer responded that "to [Couric's] credit, she said: 'No. This should be an equal relationship in all senses, in all aspects.'"
Couric added that she saw demanding equality as a feminist act. "I do consider myself a feminist in a world where that's not necessarily considered a great thing anymore, but I'm proud of that fact, that I believe in equality between the sexes," she said.
Related: Matt Lauer interviews worth watching
Rose asked Lauer about his 1998 interview with Hillary Clinton, in which Clinton spoke about Bill Clinton and Monica Lewinsky.
"If there's something, Charlie, that still strikes me about that interview today it is how much of a knot I get in my stomach when I hear some of the things she said that she didn't realize would come back to haunt her," Lauer said.
To close off the segment, Rose mused on the cultural significance of the "Today" show.
"It's become a more important news program than it ever has," Rose prompted.
Lauer, who co-hosted the show starting in 1997, agreed that "we do set the news stories of the day." He added, "our job is to take a story if it's happened and advance it."