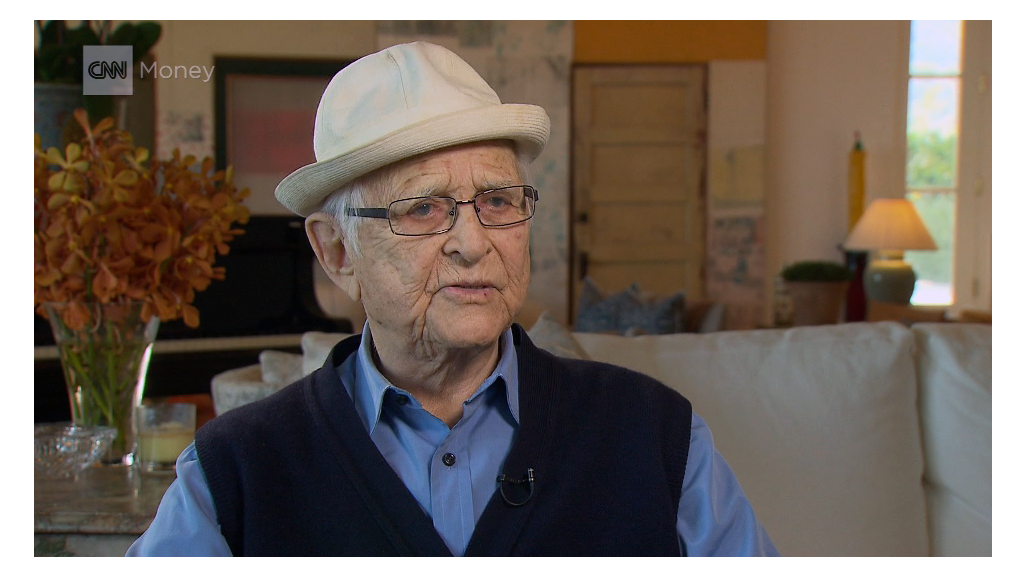 What the Kennedy Center Honors lacked in presidential pomp and circumstance, it made up for with surprise and star power on Sunday night.
This was the first time in more than 20 years that a president skipped the annual celebration of artistic excellence held in Washington.
The White House had said in August that President Trump and his wife Melania would decline the invitation so that the honorees could celebrate "without any political distraction."
This reduced the risk of an anti-Trump protest or any awkward moments.
"It really hurts that he's not here, I'm terribly upset about it," honoree Norman Lear said before pretending to get choked up during an interview with CNN on the red carpet.
Related: Trump to skip Kennedy Center Honors
Lear, the acclaimed television producer, is an outspoken Trump critic. He had previously vowed to boycott the annual White House reception for the honorees in protest over the administration's proposal to cut funding for the arts.
But then Trump opted out. In lieu of the typical White House fete, there was a dinner Saturday at the State Department.
The main event, as usual, was at the Kennedy Center. The awards ceremony is a fundraiser for the center and an opportunity to celebrate cultural icons.
On stage on Sunday night, Quincy Jones paid tribute to Lionel Richie, and Emily Estefan performed for her mother, Gloria. J.J. Abrams, meanwhile, called Lear a "superhero."
The other two honorees were rapper LL Cool J and choreographer Carmen de Lavallade, who had also previously said she would boycott a White House reception for honorees.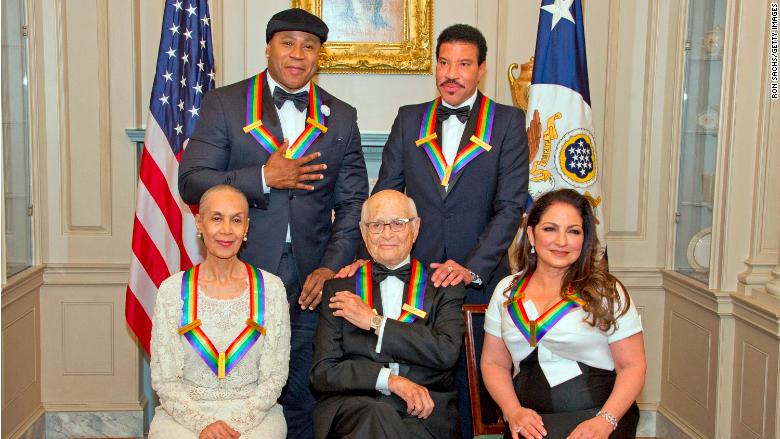 Senators from both parties were in the audience, as was Supreme Court Chief Justice John Roberts.
But the president was missing from the traditional seat on the mezzanine next to the honorees. Given the hostility between Trump and Hollywood, it didn't come as a surprise. But there was still a tinge of disappointment detectable among some of the attendees.
Gloria Estefan, whose family immigrated to the U.S. from Cuba, told CNN that she would have liked to have seen the president in attendance.
"I think the image of the celebration of our music on that stage speaks volumes because I don't think there's anything I could say to change his mind about anything," she said. "But I think it's important to have the example of what immigrants offer to this country."
Related: Norman Lear recalls network clash over 'Maude' abortion episode
More than a few pointed out a benefit of Trump's absence: a somewhat less intensive security cordon around the Kennedy Center building made it easier to come and go.
Sunday marked the 40th annual Kennedy Center Honors. It's the fourth time a president hasn't attended. (Jimmy Carter in 1979, George H.W. Bush in 1989, and Bill Clinton in 1994 also declined the invitation, but they attended in other years.)
Related: Kal Penn and others resign White House arts committee
On stage, there were several moments that felt like subtle commentaries about the man who wasn't there. Caroline Kennedy began the evening with comments about JFK and the power of art.
She quoted her father, saying, "The men who create power make an indispensable contribution to the nation's greatness, but the men who question power make a contribution just as indispensable, especially when that questioning is disinterested, for they determine whether we use power or power uses us."
The ceremony will air on CBS on December 26.