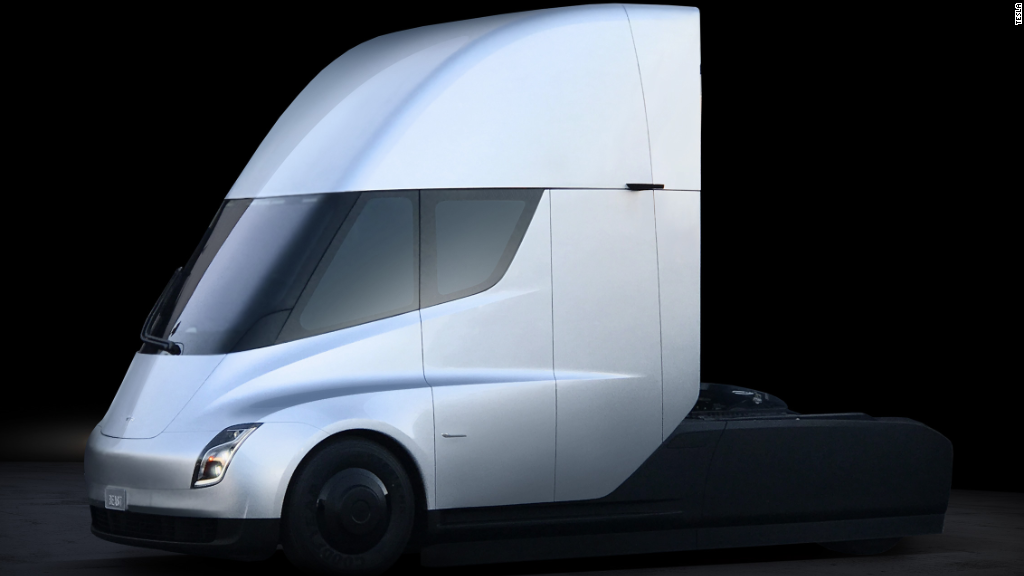 Anheuser-Busch is getting Tesla's trucking party started with an order for 40 of its new electric semi-trucks.
The Budweiser brewer says this is part of its strategy to reduce the company's carbon emissions by 30% by 2025.
"At Anheuser-Busch, we are constantly seeking new ways to make our supply chain more sustainable, efficient, and innovative," said James Sembrot, Anhesuer-Busch's head of logistics strategy. "This investment in Tesla semi-trucks helps us achieve these goals while improving road safety and lowering our environmental impact."
A number of other companies have placed orders for the truck, which Tesla says will be available in 2019. Walmart (WMT), for instance, has confirmed an order for 15 and the trucking company J.B. Hunt said it had ordered "multiple" trucks.
The semi requires a minumum $20,000 deposit. Its base price is expected to be $150,000 for one with a 300 mile driving range or $180,000 for one that can go 500 miles on a charge. To buy the special "Founders Series" trucks, companies will have to pay the full $200,000 price up front.
At those prices, truck operators should be able to save enough money on fuel to make up the entire purchase price of the truck in just two years, Tesla claims. The advertised driving ranges are possible while pulling a full load, according to Tesla.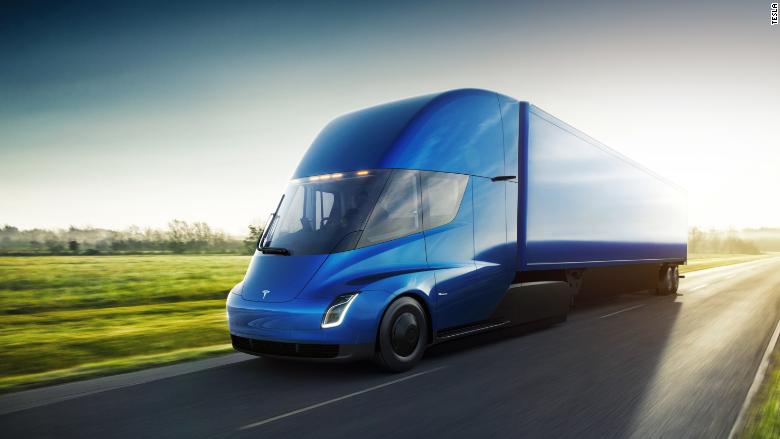 Despite their relatively long driving ranges, the trucks still can't go as far as a diesel truck can on a tank fuel, so they will mostly be useful for local and regional routes. Tesla claims the truck can accelerate extremely fast -- going from zero to 60 miles an hour 20 seconds while pulling a full load. And shorter delivery times will translate into savings, the company says.
The trucks will be equipped with a version of Tesla's Autopilot semi-autonomous driving system which will help on long highway drives. There is no passenger seat in the truck and the driver sits in the center of the cab. That allows the truck to have a more aerodynamic shape.
Anhueser-Busch said it is also working with Nikola, a Utah company using Nikola Tesla's first name, on the use of hydrogen-powered trucks, and with Uber subsidiary Otto to test their autonomous truck driving technology.
Tesla has a history of pushing back production deadlines for its vehicles, and is currently behind schedule producing its new Model 3 sedan. It began Model 3 production in June, but had built only 260 of them as of October 1.