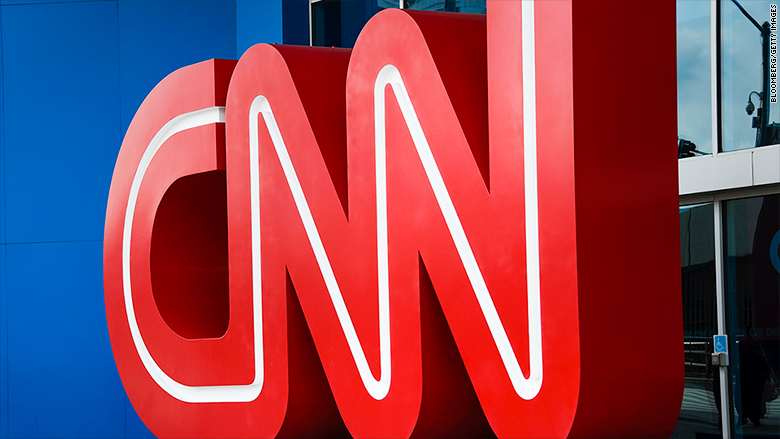 CNN on Friday afternoon corrected an exclusive report that said candidate Donald Trump and his son Donald Trump Jr. had received an email providing a web address and decryption key allowing them to access hacked documents from WikiLeaks before such documents were publicly available.
When first published Friday morning, the story, written by senior congressional correspondent Manu Raju and politics reporter Jeremy Herb, said the email was sent to the Trumps on September 4, 2016. It was corrected to say that the email was actually sent on September 14, one day after WikiLeaks made the documents public.
"CNN's initial reporting of the date on an email sent to members of the Trump campaign about Wikileaks documents, which was confirmed by two sources to CNN, was incorrect," CNN said in a statement. "We have updated our story to include the correct date, and present the proper context for the timing of email."
In its updated story, CNN acknowledged, "The new information indicates that the communication is less significant than CNN initially reported."
A CNN spokesperson said there will not be disciplinary action in this case because the reporters followed CNN's editorial standards process, which requires review and approval of the use of anonymous sources. CNN says it does not believe that the sources intended to deceive the reporters.
Before the correction, the story -- which relied on multiple sources who described the email to CNN -- had been heavily promoted by the network. CNN devoted multiple segments to discussing it on air. It was also the lead story on its homepage for much of Friday morning and into the afternoon. During that time, CBS News also reported that it had matched CNN's initial reporting.
But at 1 p.m. ET, the story unraveled. The Washington Post obtained a copy of the email in question, which CNN did not have, and reported it was sent on the afternoon of September 14 -- 10 days after CNN had reported it was sent. The Wall Street Journal quickly matched The Post's reporting and The Daily Caller posted a copy of the email.
CNN corrected its story at 3:45 p.m. ET. A network spokesperson said that as soon as the network had reviewed its reporting and independently confirmed that the story was wrong, it moved to correct it. CBS News also corrected its story.
Both Raju and Herb declined to comment through a spokesperson.
The error prompted Donald Trump Jr. to attack CNN. In a series of tweets, he characterized the story as fake news and went after the credibility of the network. Julian Assange, the founder of WikiLeaks, also attacked CNN and CBS News.
President Trump responded to the error at a rally Friday night by thanking CNN for apologizing for it, though the network hasn't done so.
Friday's correction is not the first high-profile error in recent memory for CNN. Earlier this year, the network retracted a story about former White House communications director Anthony Scaramucci. Three journalists, including the executive editor in charge of the network's new investigative unit, resigned their positions after the publication of that story.
CNN's error also comes on the heels of a major correction from ABC News. Last Friday, ABC News' Brian Ross reported based on one source that Michael Flynn was prepared to testify that as a candidate Trump instructed him to make contact with Russians. That report, which ABC News has said was not fully vetted through its editorial standards process, was later corrected to say that Flynn was prepared to testify the instruction came while Trump was president-elect. ABC News has since suspended Ross for four weeks without pay.