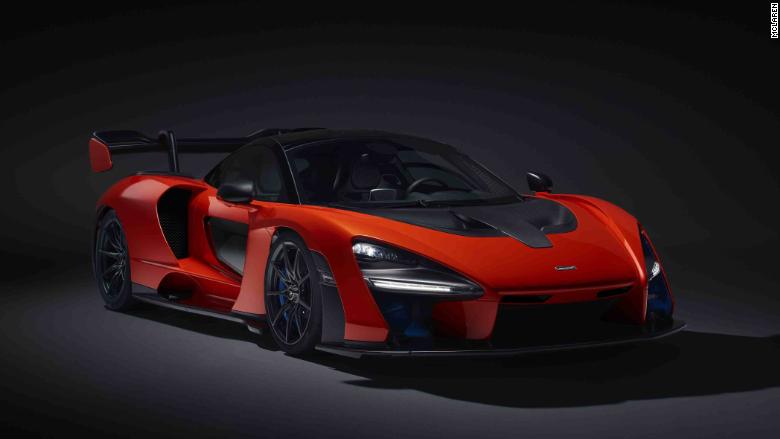 McLaren says its new supercar wasn't built with "usability" in mind -- and the company isn't sorry about it.
The British luxury carmaker on Sunday revealed the newest addition to its Ultimate Series, a collection of what it calls the "rarest and most extreme McLaren cars."
It replaces the McLaren P1, a 903-horsepower hybrid that went out of production in after 2015.
McLaren claims the new machine, called the Senna, is "legalised for road use, but not sanitised to suit it."
"It provides the purest connection between driver and car," the company said in a news release.
It's named for the late Formula 1 driver Ayrton Senna, who won three world championships for the McLaren racing team in the 1980s and 1990s. He died in 1994 after crashing at the San Marino Grand Prix.
Priced at $1 million (or £750,000, including taxes), the vehicle has an ultra-lightweight carbon fiber body and a twin-turbocharged V8 engine.
Related: McLaren reveals 200 mph convertible
The Senna's 789 horsepower has been surpassed by some other seven-figure supercars. But it's also very light, giving it a stellar power-to-weight ratio.
The car is also visually striking. It features sweeping, futuristic lines and doors that boast floor-to-roof windows.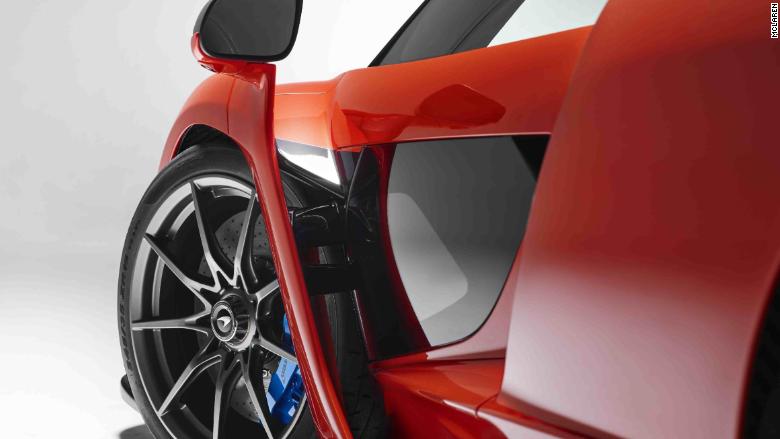 In typical supercar fashion, there's also the lure of rarity: McLaren will make just 500 Sennas.
The car will officially debut at the 88th Geneva International Motor Show in March.