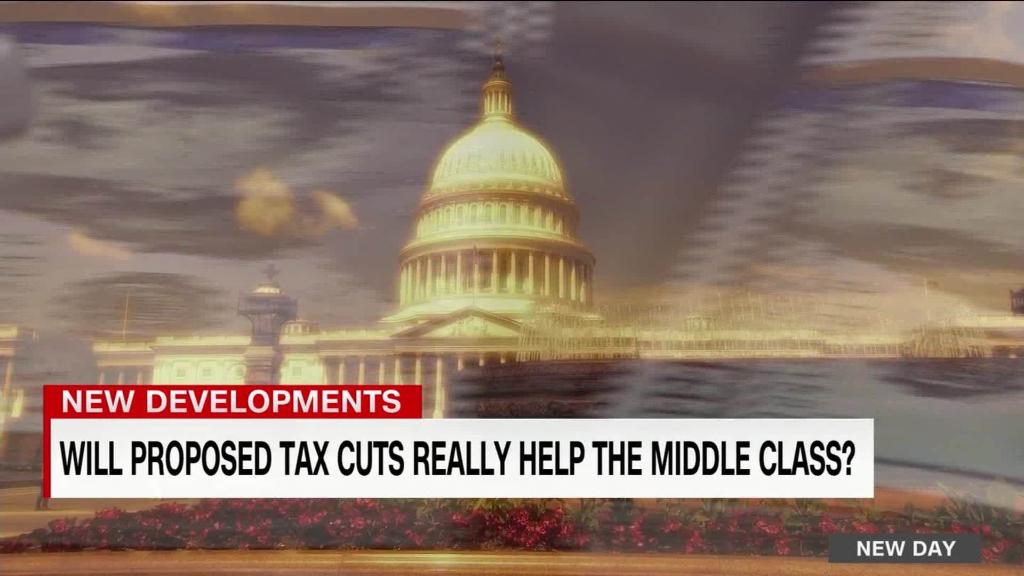 Europe's five biggest economies have warned the Trump administration that its tax plan may violate international trade rules.
Germany, France, Britain, Spain and Italy have written to Treasury Sec. Steven Mnuchin, arguing that tax bills passed by the House and Senate run afoul of treaties and could distort international trade.
"It is important that the U.S. government's rights over domestic tax policy be exercised in a way that adheres with international obligations to which it has signed-up," the letter states. It was signed by the countries' finance ministers.
The letter argues that proposed changes to the U.S. tax code could give American companies an advantage over foreign rivals.
The ministers objected specifically to a new 20% tax on payments from U.S.-based multinationals to their foreign affiliates, saying the measure in the House bill could "discriminate in a manner that would be at odds with international rules."
They said the provision could also tax the profits of foreign businesses that do not have a permanent base in the U.S.
A second measure also drew objections. It would subject cross-border transfers within banks and finance companies to a 10% tax.
"These two ... present [World Trade Organization] problems, said Rebecca Kysar, a professor at Fordham University. She said the measures could be considered to be discriminatory.
The finance ministers said they opposed another measure in the Senate bill that could benefit American companies by subsidizing their exports.
Kysar said the more income a U.S. company makes from exports, the greater the share of its income will be taxed at 12.5% instead of the general corporate rate of 20%.
Related: 4 red flags in the GOP tax bills
The letter comes at a crucial stage in the legislative process.
The House and Senate have passed competing versions of the tax bill. Their task now is to reconcile major differences between the two measures.
Congressional Republicans are hoping to get the final agreement to President Trump before Christmas.
Trump is expected to deliver remarks on tax reform at the Treasury Department on Wednesday.