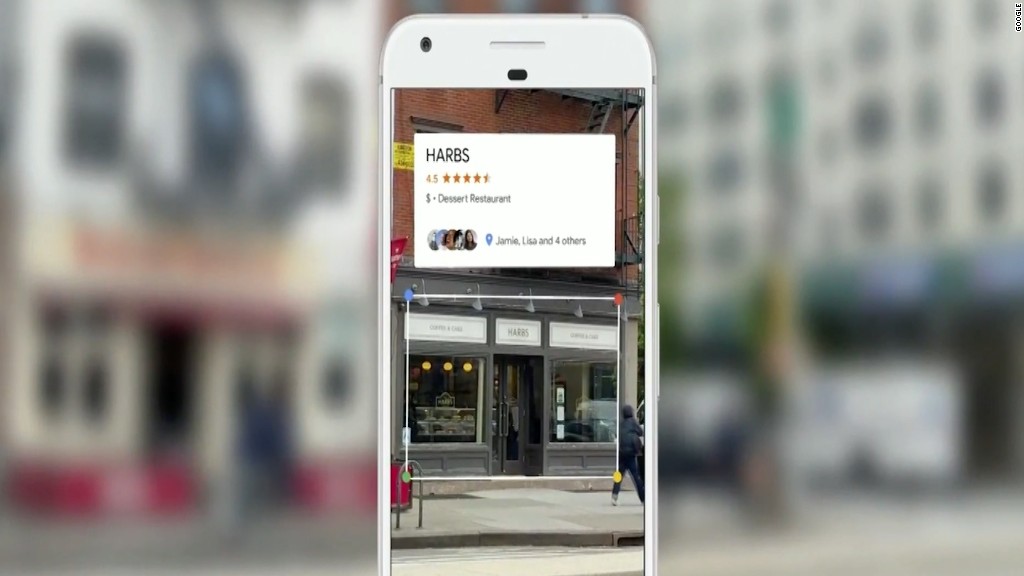 Google is testing some new ways to have fun with smartphone photography.
The company released a trio of free photo apps on Monday. Created as experiments by different Google (GOOG) departments, the simple mobile apps include a photo booth with pose-detecting powers, a way to remix videos like a DJ, and a tool for turning any mundane adventure into a comic book panel.
The company is calling the free downloads Appsperiments, a clunky portmanteau of "apps" and "experiments." The tools offer a peek into the future of smartphone photography, which will increasingly rely on effects created by software.
An early example is the Google Pixel 2 portrait mode, which uses software to fake a shallow depth-of-field effect.
"The next generation of cameras ... will have the capability to blend hardware and computer vision algorithms," said Alex Kauffmann, an interaction researcher at Google Research, in a blog post.
Related: Google Photos gets smarter about sharing
The company's new photo apps have similarities to some products by other developers that are already available. But the existing apps don't do the exact same tricks the same way.
Google's Selfissimo! is like a photo booth -- but instead of taking a picture every few seconds, it is polite enough to wait until you pose. The Android and iOS app detects when you've stopped moving to capture each new pose, from sultry duck lips to goofy crinkle nose.
The photos are all black and white, just like a classic photo booth. Since you're probably going to end up with way too many shots, deleting is super easy and only needs one tap instead of the usual two.
Available on Android only, the Storyboard app will scan a video and pick out the best stills. It then arranges them into a comic-book-like storyboard layout and adds one of six filters. Pull down to reload over and over.
Google says there are 1.6 trillion possible layouts.
Related: The paranoid-parent's guide to sharing photos of your kids
The final app, called Scrubbies, is a playful way to speed up and slow down your videos.
After you shoot a video clip, you can use two fingers to make unique loops that go fast and slow -- or forward and back in time. Available on iOS only, the app is great for Instagram or Snap stories.
Google says it's collecting feedback on the apps to use on future products.