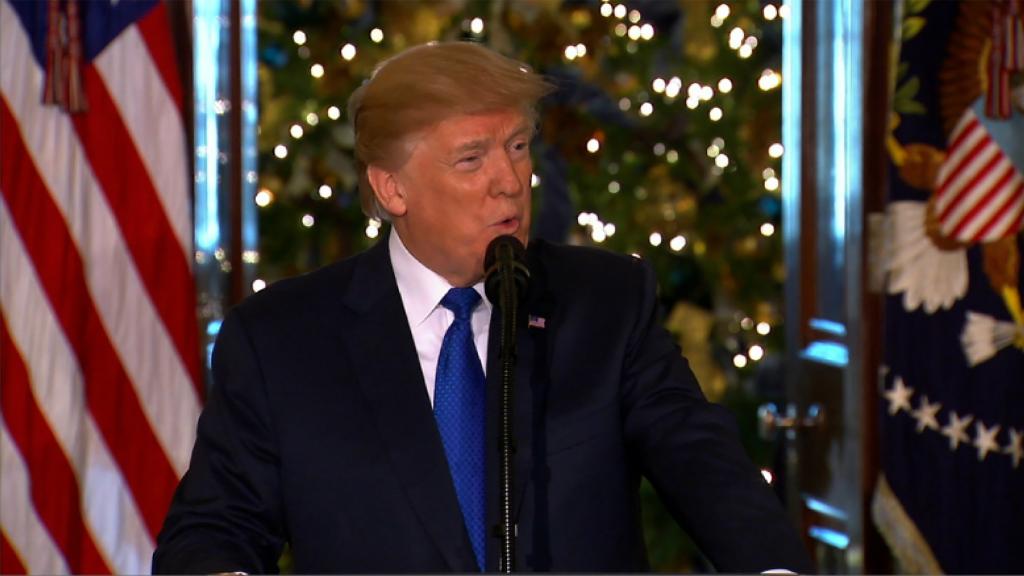 Does America really need another tax cut to boost the economy? President Trump and many Republicans in Congress think so. But if you look at the latest economic data, it looks like consumers are doing just fine.
Retail sales rose 0.8% in November, much better than expected. Average Americans clearly weren't holding off on their holiday shopping to see what happened with the tax bill.
And the latest jobless claims numbers showed a surprise drop in the number of people filing for unemployment benefits last week. The weekly jobless claims figure fell to 225,000 -- not far from the 44-year low of 222,000 reported in October.
It's true that wages have yet to pick up dramatically. That's the one weak spot in the labor market.
But many economists note that you can't look at wages in isolation. Inflation hasn't come roaring back either.
So even with meager salary increases, a lot of Americans are still making more money in real terms. And they are putting that money back into the economy by spending.
"Consumers are realizing that the economy is strengthening and that pro-business policies are ushering in an era of sustainable growth," wrote Voya Investment Management market strategists Douglas Coté and Karyn Cavanaugh in a report Thursday.
"This is not a fake candy-cane high of central bank stimulus, but real economic growth not seen in decades," they added, continuing the holiday themed motif by saying "growth, spending, employment -- nary a stale fruitcake in sight."
Higher levels of economic growth aren't a bad thing per se. But there are questions about whether you can have too much of a good thing.
Related: Janet Yellen says bigger deficits created by tax bill could be a problem
If growth picks up to more than 4% or even 5%, that could spark new worries about the unintended consequences of tax cuts.
If tax reform makes the economy grow too fast and eventually brings about higher inflation, some fear that the Federal Reserve may have to step up the pace of interest rate hikes. That could slow down the economy more than many would like.
RSM U.S. Chief Economist Joseph Brusuelas said in a note Thursday that tax cuts while the economy is already in good shape means "it is now highly likely that growth will be turbocharged in 2018 and 2019."
The end result? Brusuelas thinks the Fed will raise rates four times in 2018 -- more than what Wall Street now expects.
Still, others argue that the impact of any changes to the tax code won't have that big an impact past 2018. Companies and consumers will adjust and economists and Wall Street investment strategists will bake the lower taxes into their growth forecasts.
Wayne Wicker, chief investment officer with retirement planning firm ICMA-RC, said it will be important for Trump and Congress to focus on an infrastructure investment bill in 2018. That could give the economy a longer-term boost and create even more jobs.
CNNMoney's Matt Egan contributed to this report.