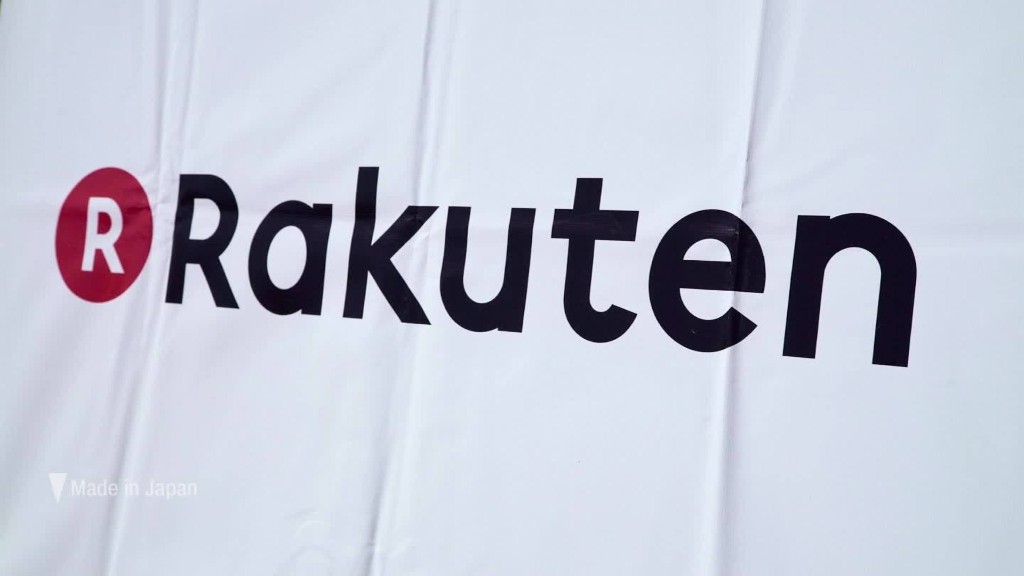 Japan's largest e-commerce company wants to shake up the country's wireless market.
Rakuten (RKUNF) said in a statement Thursday that it's working on plans to build its own mobile network, aiming to launch services in 2019 and eventually sign up at least 15 million subscribers.
It's a bold move from a company that started out 20 years ago with just six employees. Rakuten is now a $14 billion internet giant that employs more than 14,000 people.
Like its U.S. counterpart, Amazon (AMZN), Rakuten is best known for its internet shopping portals. Run by its billionaire founder, Hiroshi Mikitani, it also has a hand in a variety of other services, including video streaming, messaging apps and payment services.
Related: Japan's Rakuten bets big on drones for online shopping
The announcement of its wireless ambitions comes at a time when many carriers around the world are trying to build up their digital content businesses in search of more revenue.
Verizon (VZ) recently bought Yahoo, and AT&T (T) is trying to buy Time Warner (TWX), the parent company of CNN. Meanwhile, one of Japan's top wireless providers, SoftBank (SFTBF), is aggressively investing in internet and technology companies around the world.
Rakuten wants to go in the opposite direction.
It said moving into the wireless industry will give it "a new engine for further growth" and make it "one of the few companies in the world that can provide a comprehensive package of services" in e-commerce, internet finance, digital content and mobile communications.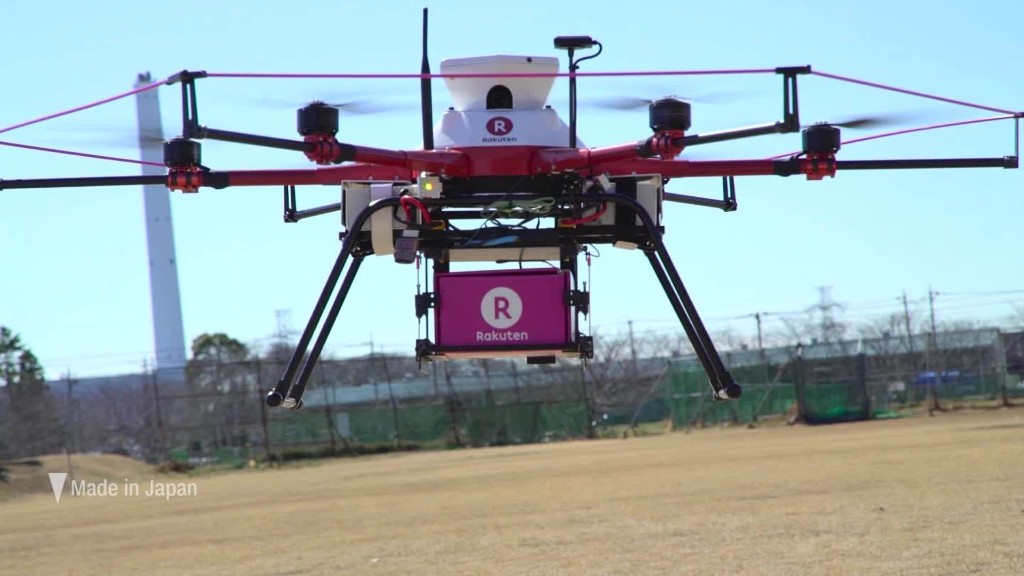 But Rakuten will face some stiff challenges taking on SoftBank and the two other wireless carriers that dominate the Japanese market, NTT DoCoMo (DCM) and KDDI (KDDIF).
Those three companies are all several times the size of Rakuten, which will have to spend heavily to build out a network across Japan.
Related: SoftBank is the new kingmaker in tech
Rakuten on Thursday estimated it would have to borrow as much as 600 billion yen ($5.3 billion) in the coming years to pay for its plans.
Investors seemed unsettled by the announcement. Rakuten shares fell nearly 5% in Tokyo on Thursday.
An upstart fourth player could inject some competition into the Japanese market, which Rakuten described as "a coordinated oligopoly."
The Japanese government and other critics have repeatedly slammed the big three carriers over skyrocketing prices, pressing them to offer cheaper plans.
Rakuten thinks it can make a difference if the government decides to give it a chunk of 4G frequencies.
"The group will be ideally positioned to provide affordable and easy-to-use mobile communications services, as well as maximize the benefits to consumers," it said.
Rakuten already has some experience in the wireless industry. It launched Rakuten Mobile in 2014, but that involves renting capacity on DoCoMo's network rather building its own.