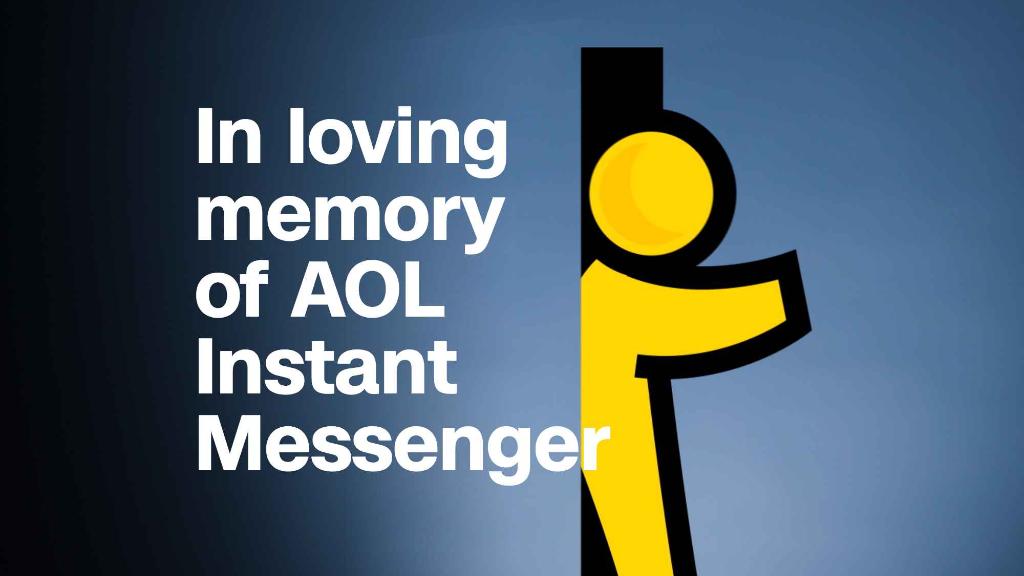 Years before Mark Zuckerberg built
Facebook

(FB), he was focused on another technical project: tinkering with his AOL Instant Messenger account.

Like many who grew up in the 1990s and early 2000s, much of Zuckerberg's social life revolved around AIM. It's where the man who would enable billions to create online identities worked to establish his own.

Zuckerberg labored over fonts, colors and quotes for his AIM profile. He even "hacked together a tool" to let him appear to be idle, rather than active, on the service to avoid unwanted interruptions from contacts on his buddy list.

"Because of this," Zuckerberg wrote in a post about AIM in October, "Facebook chat today always lets you turn off your online activity indicator."

AIM will officially shut down on Friday after 20 years in service, marking the end of an era for those who came of age in a time before Facebook, Twitter (TWTR) and Snapchat (SNAP).

Related: RIP AOL Instant Messenger

Oath, the company created earlier this year from Verizon (VZ)'s merging of AOL and Yahoo, announced the shut down in October as part of what can only be described as a housecleaning of 90s nostalgia tech. (Oath will also shut down the CompuServe forums on Friday.)

AIM launched in 1997 and soon earned a coveted spot in pop culture, making cameos in You've Got Mail and Sex and the City. But as users shifted from desktop computers to smartphones and tablets, AIM failed to shift with them.

"AIM tapped into new digital technologies and ignited a cultural shift, but the way in which we communicate with each other has profoundly changed," Michael Albers, VP of communications product at Oath, wrote in the October blog post.

And yet, AIM deserves no small amount of credit for this profound change. Perhaps more than any other product of that era, AIM helped establish the internet as a place to hang out rather than being a simple utility.

In the process, AIM proved to be a formative experience for a generation of entrepreneurs like Zuckerberg who would go on to create the very social networks and messaging applications that now define the internet -- and which ultimately helped displace AIM.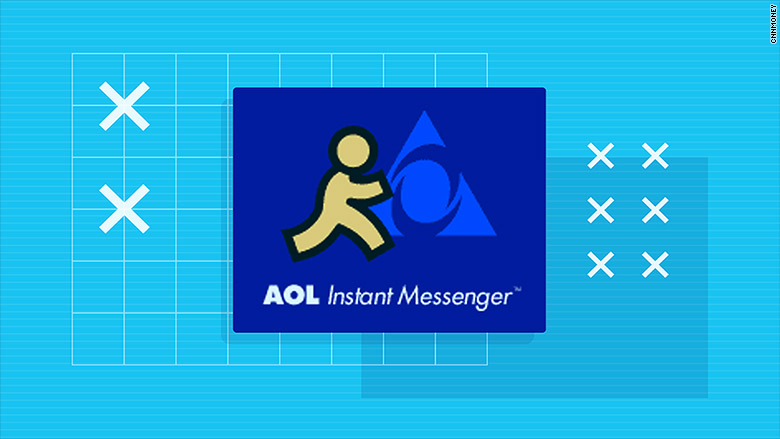 Kevin Systrom, the cofounder of Instagram, used to prank friends by building tools that made it look like their AIM accounts had been hacked. Reddit cofounder Alexis Ohanian created a very dated (literally) AIM user name: Goodkarma2005. And Twitter's founders took notice of AIM's status updates.
"Twitter was inspired, to a degree, by the, 'away message' in AIM," Biz Stone, a cofounder of Twitter, wrote in October after AIM's shutdown was announced.
But no tech founder has spoken as much, or as eloquently, about the influence of AIM as Zuckerberg. For him, AIM was a lifeline to school friends who lived on the other side of a bridge in nearby towns.
"A lot of my interaction with them was through AIM," Zuckerberg wrote in October. "I developed a lot of empathy for the nuances of how people expressed emotions and ideas online, and I became very focused on improving how this worked."
Zuckerberg often speaks about his goal to connect the world, and he has come closer than anyone to accomplishing that feat. It's an ambition drawn from his childhood experience with AIM.
"Since early on, AIM shaped a deep aesthetic sense that the world works better when we can all connect and share," he wrote. "I've lived these ideas since I was a child, and I still believe them deeply today.".
AIM may be gone, but it's a testament to the service that it's being eulogized with hashtags on Twitter, photos on Instagram, farewell events organized on Facebook and one very touching tribute from the new king of the internet.