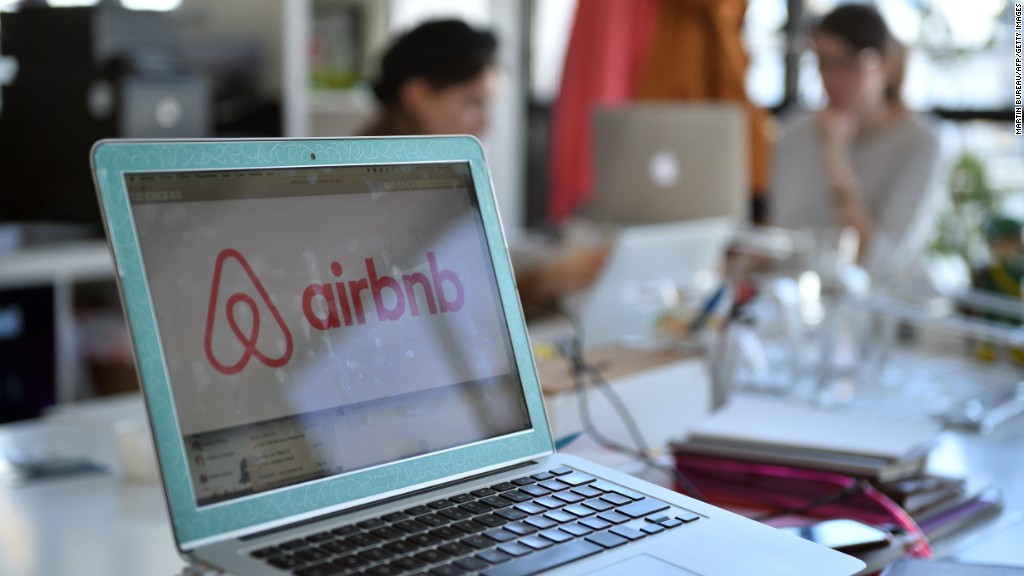 Airbnb wants to live up to its motto, "Belong anywhere."
The company's latest diversity report shows small but important progress in the makeup of its workforce. Airbnb says that 11% of its U.S. employees come from underrepresented populations, a goal it set in 2016. The figure is just over a 1 percentage point increase from last year.
Notably, underrepresented minorities in technical roles jumped from 35 to 102 employees in one year, the company said. Underrepresented minorities are non-white, non-Asian employees.
Overall, Airbnb's workforce grew from 1,400 employees to more than 2,300.
A 2016 internal review, headed by Laura Murphy, former director of the ACLU in Washington, D.C., found that Airbnb had been slow to address discrimination on its platform, in part because of its lack of internal diversity. The company has found itself the subject of critical reports about discriminatory housing practices.
Related: Airbnb to offer more accessible rentals
After the review, Murphy stayed on as a senior adviser to the company's diversity and inclusion efforts, which included weekly hour-long meetings.
"There was a real commitment from top leadership," Murphy said in a call with CNNMoney on Thursday. "CEO [Brian Chesky] told me: 'We can't have that motto ("Belong anywhere") if we have a discrimination problem.'"
Airbnb implemented new recruitment efforts in 2017. For example, it requires women and underrepresented minorities to be included as possible candidate considered by hiring managers before positions are filled.
External outreach to civil rights organizations and leaders played a role in helping "get the word out" about Airbnb's seriousness about the issue. "If [companies] want to do well in anti-discrimination and inclusion, it's important for them to publicly say what they will commit to," Murphy added.
In addition to its internal recruitment, the company is soliciting more hosts of color by working with local NAACP chapters. The company will share 20% of earnings it receives as a result of community outreach with the NAACP.
Airbnb's percentage of women in the workforce is on the decline, however. Women make up 41% of employees, down from 43% in 2016. That's despite gains in female engineers and other technical roles, the company said.