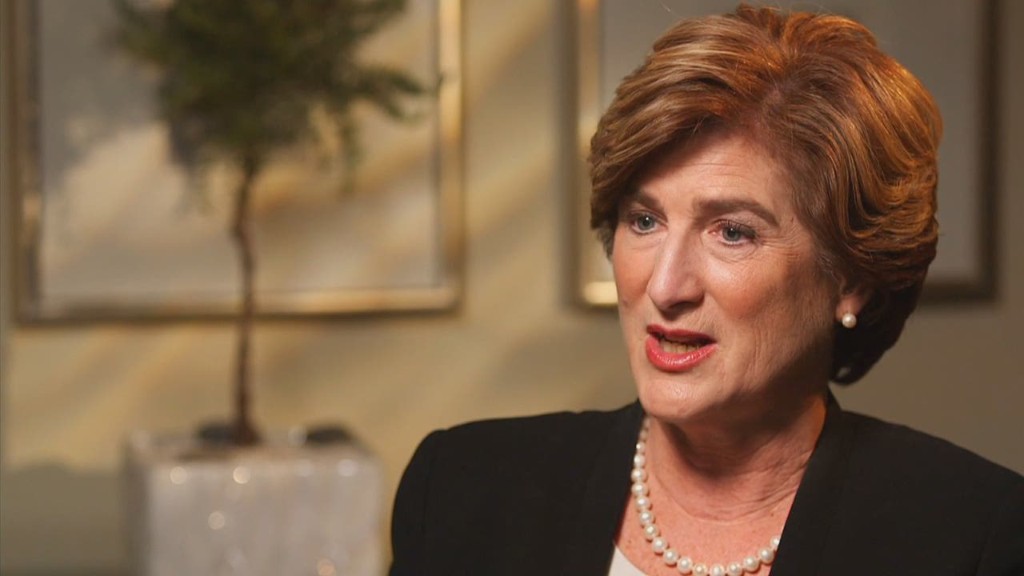 Campbell Soup is hungry for pretzels, chips and popcorn.
Soup sales have lagged, so Campbell announced on Monday that it's buying Snyder's-Lance for $50 a share in an all-cash deal valued at $4.9 billion. Snyder's-Lance makes snacks such as Snyder's of Hanover pretzels, Cape Cod and Kettle potato chips and Pop Secret popcorn.
Buying Snyder's-Lance will "dramatically transform Campbell, shifting our center of gravity," Campbell CEO Denise Morrison said in a statement.
Campbell already owns Pepperidge Farm, which makes Goldfish crackers and Milano cookies. But snacks currently account for just a third of Campbell's sales. Most of its other holdings are soup and sauce brands.
After the deal, snacks will make up nearly half of Campbell's sales.
Campbell is under pressure to broaden its offerings as food prices drop at grocery stores. Shares of Campbell (CPB) are down 17% this year.
Related: No soup for you? Campbell plunges on poor sales
Soup sales have fallen 9% since last year, the company reported in November. A spat with Walmart over pricing and shelf space contributed to the drop. Campbell's share of the U.S. soup market has dropped seven percentage points over the last five years to 42%, according to research firm Euromonitor.
But snacks have been a bright spot for the company. Pepperidge Farm sales were up 3% last quarter during an otherwise lackluster summer.
In Snyder's, Campbell is getting is a hot snack food company whose sales have grown nearly 12% a year over the past five years. That has far outpaced the rest of the $89 billion U.S. snack industry.
Campbell is paying a 27% premium on Snyder's-Lance's stock price and is taking on more than $6 billion in debt to finance the purchase.
In addition to snacks, Campbell's also wants to expand fresh foods unit, which accounts for 12% of sales. Last week, Campbell completed a $700 million purchase for Pacific Foods, a company that makes organic soups and drinks.
Shares of Snyder's-Lance (LNCE) opened at record high Monday. Campbell ticked up 1%.