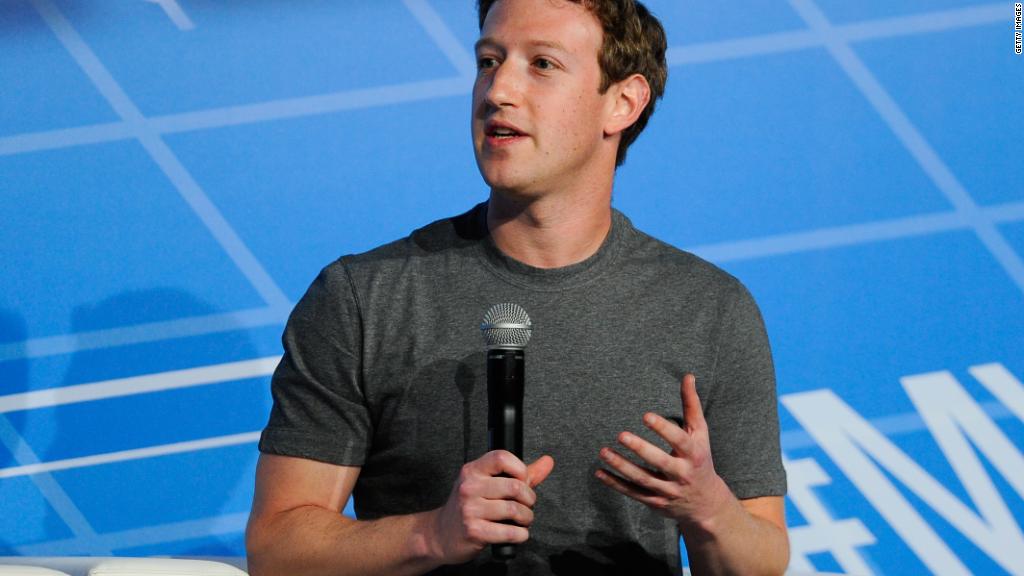 Facebook wants users to stop posting "engagement bait."
On Monday, the social network said it would start demoting posts that exploit its algorithm, which prioritizes updates with high engagement.
These posts, which encourage users to interact with likes, shares and comments, often show up in more News Feeds. One such example: "Tag a friend who is a Capricorn."
Although any Facebook user could take advantage of the method, it's most commonly used among brands looking to grow its reach.
Related: Facebook worries it might be bad for you, adds a mute button
"To help us foster more authentic engagement, teams at Facebook have reviewed and categorized hundreds of thousands of posts to inform a machine learning model that can detect different types of engagement bait," the company said in a blog post. "Posts that use this tactic will be shown less in News Feed."
The company said it will have stricter demotions for repeat offenders. It added that page administrators looking to increase brand reach on the site should "focus on posting relevant and meaningful stories."
The update will be rolled out over several weeks to give publishers time to adjust.
However, posts that ask users for help, advice or recommendations will not be affected by the update.
Facebook's slap on the wrist is a part of a greater effort to crackdown on spam. Earlier this year, the tech giant said it would demote clickbait headlines and show less "low-quality" web pages, which have too many ads and not enough original text or images. If a site's ads are "disruptive, shocking, or malicious,"Facebook will make sure fewer users can see and click it. These pages cannot buy ads on Facebook.
The move also comes days after Facebook announced a 30-day "mute" button for people, pages and groups. The company says this will give users more control over their Feed.