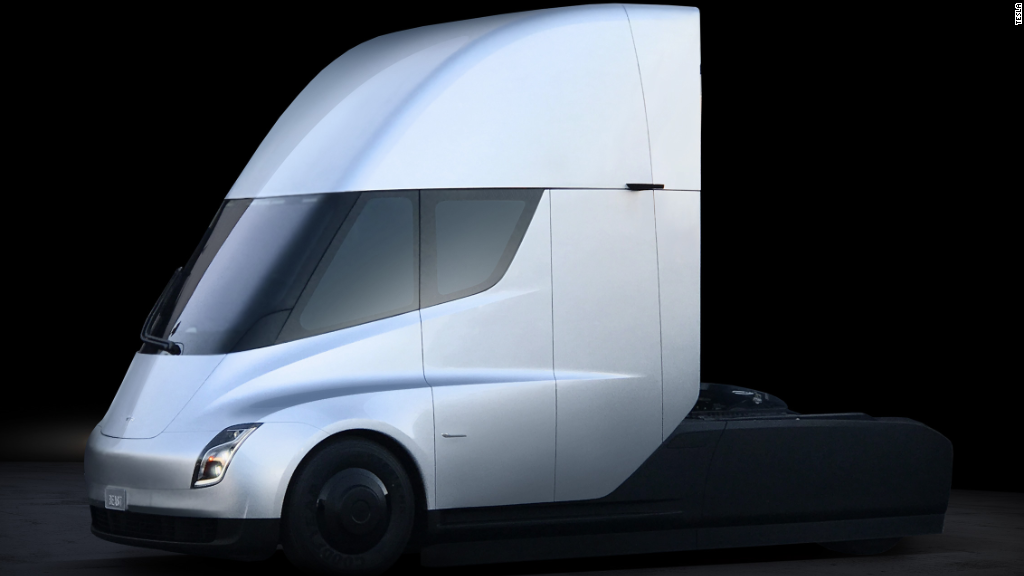 Competition is heating up for Tesla in the world's biggest market for electric cars.
Shanghai-based startup NIO is the latest Chinese company to try to get in on the action. It unveiled a 7-seater electric SUV at a glitzy launch event in Beijing over the weekend.
Starting at 448,000 yuan (about $68,000), the NIO ES8 is nearly 50% cheaper than Tesla's Model X, which sells for 836,000 yuan (about $127,000) in China.
NIO is also offering some Tesla-esque features and perks, including an in-car artificial intelligence system and a charging portal that it says will let drivers change their car batteries in just three minutes.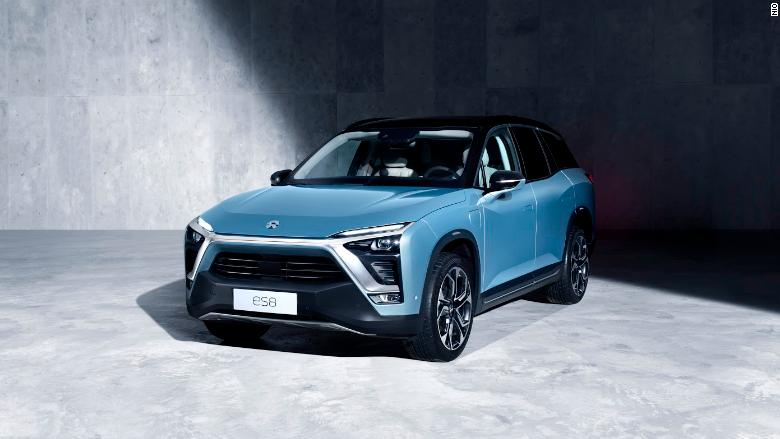 NIO President Lihong Qin told CNN his company plans to "target the middle class in the big cities in China," predicting that market will double in size in the next four to six years.
China is already a major market for Tesla (TSLA). It reported revenues of more than $1.5 billion from the country in the first nine months of this year, up from just $570 million in the same period a year earlier.
Related: Tesla could face an uphill slog in China
Qin insists that NIO isn't planning to go head-to-head with Elon Musk's company.
"Of course, we can compete against Tesla, technologically and product-wise," he said.
But "there is no winner-take-all rule in this industry," Qin added. "If we can be ourselves and we do what we think is right, we will have our market share. We don't need to care about the competition too much."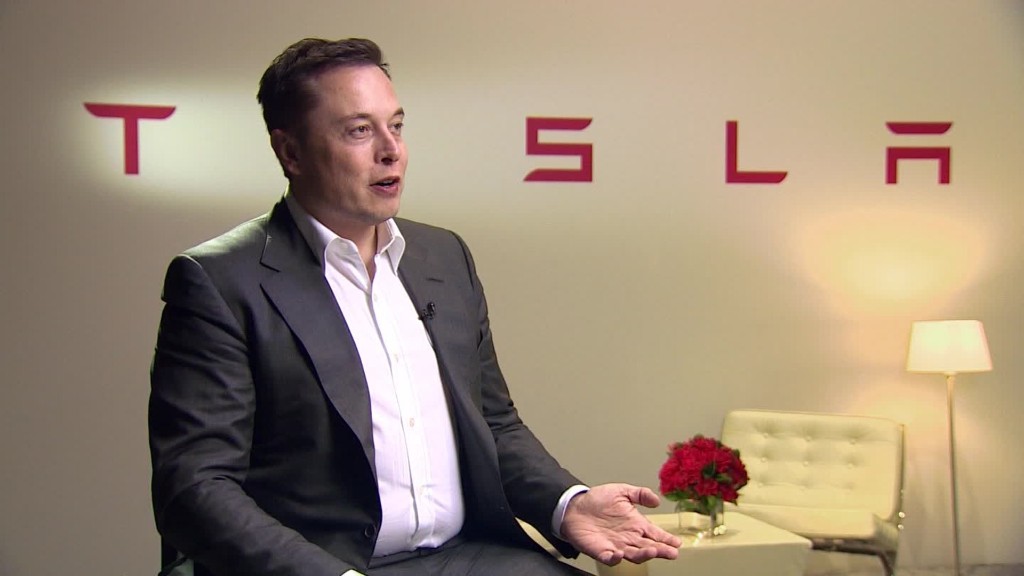 NIO is a 3-year-old startup that now employs more than 4,000 employees across China, Europe and the U.S. It has some deep-pocketed investors, including Chinese tech giants Tencent and Baidu and U.S. venture capital firm Sequoia Capital.
The company is working on expanding its charging network across the country, with a goal of 1,100 stations by 2020.
Building that infrastructure "will be a big challenge in China," Qin said. And the high population density in larger Chinese cities means people can't install charging facilities in their own garages, he explained.
Related: VW has a $12 billion plan for electric cars in China
The company is proposing ways to try to make it easier for its customers keep their cars charged, including a monthly subscription plan to rent batteries, and vans that function as mobile charging stations.
These so-called "Power Mobile" vehicles will give NIO cars enough electricity to drive 100 kilometers from just a 10-minute charge. It wants to have 1,200 of the vans on the roads by 2020.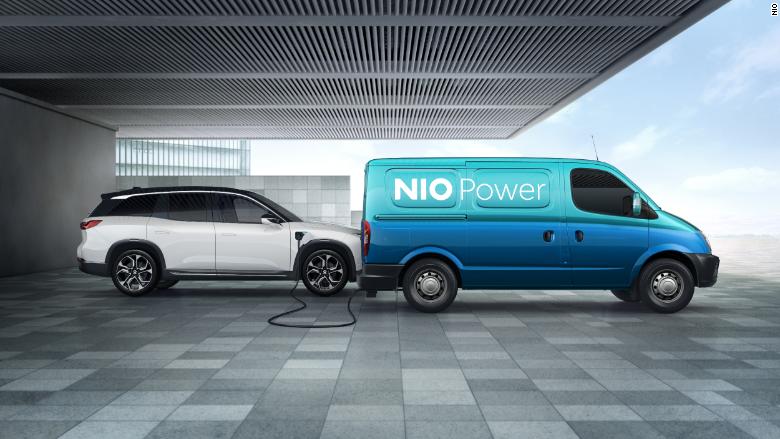 The company also wants to eventually expand sales beyond China, including to the U.S. It already has offices around the globe, including in California, London and Munich.
But in China, it's entering an already crowded market for electric cars.
The country is already home to companies that have been focused on electric vehicles for years such as BYD (BYDDF), which is backed by Warren Buffett.
Related: China is winning electric cars 'arms race'
Meanwhile, many of China's top traditional carmakers are pouring resources into the technology, and a flurry of international auto giants have announced plans recently to make electric vehicles in China.
The industry in China has long benefited from significant government subsidies that aim to cut down on pollution. NIO pointed out on Saturday that the base price for its new SUV was listed "before subsidies."
Other features it hopes will attract consumers include a deal with Chinese e-commerce company JD.com, which will allow goods ordered online by an NIO driver to be dropped directly into the car's trunk by a delivery worker using a one-time code.
-- Steven Jiang contributed reporting.