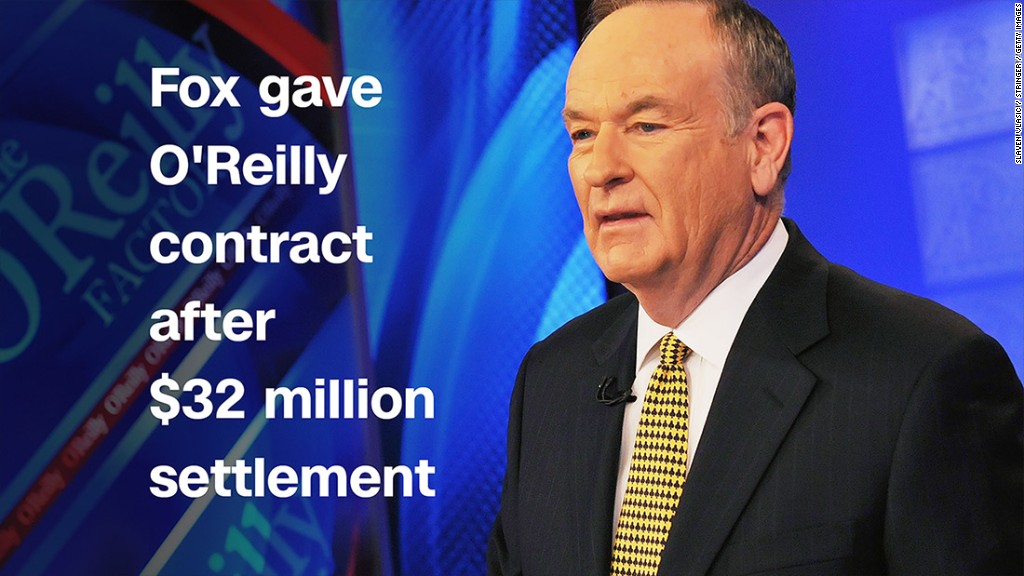 Two women who had previously settled sexual harassment allegations against Bill O'Reilly joined a lawsuit on Wednesday accusing the former Fox News host of defamation.
The women, Rebecca Gomez Diamond and Andrea Mackris, are both former Fox News employees. They are asking for damages for emotional and reputational harm, among other things.
Diamond and Mackris are joining a lawsuit brought against O'Reilly by Rachel Witlieb Bernstein in the United States District Court for the Southern District of New York earlier this month. The women are represented by the same firm that helped former Fox News host Gretchen Carlson bring the lawsuit against former network CEO and Chairman Roger Ailes that led to his ouster.
"They are tired of being smeared with lies by a bully who thinks that his victims are afraid to answer them," Nancy Erika Smith, one of the attorneys representing the women, said in a statement. "They are standing up for the truth, joining the many voices of brave women who are no longer tolerating abuse or being silenced."
Fredric Newman, an attorney representing O'Reilly, said the suit had "no merit" and contested its underpinnings. He said O'Reilly "never mentioned any of the plaintiffs" in his public statements about the settlements he made, but said he now has "no choice but to litigate fully and aggressively."
The suit cites statements that O'Reilly has made publicly about the settlements that he, Fox News and its parent company 21st Century Fox reached with women during his time at the network. Fox News, which is named as a defendant in the suit, did not immediately respond to a request for comment.
O'Reilly, who denies all the allegations against him, has been on a public campaign to declare his innocence recently.
Related: Bill O'Reilly portrays himself as the victim in interview with New York Times
The lawsuit referenced a comment he gave to the New York Times, among others, for the article it published in which it revealed the history of settlements involving him. In that article, which prompted a scandal and advertiser revolt that ended with his firing, he is quoted as saying that in his more than 20 years at Fox News, "no one has ever filed a complaint about me with the Human Resources Department, even on the anonymous hotline."
"By making the repeated false statements that none of the plaintiffs (members of a small identifiable group) complained, defendants disparaged and defamed them, portraying them as liars and extortionists who have concocted complaints and never gave the company the opportunity to investigate them in a timely way," the lawsuit says. "In fact, defendant Fox News chose to get rid of women who complained about sexual harassment and insist on their silence while continuing to employe defendant O'Reilly, allowing him to continue his harassment and abuse of female employees."
Smith said through their lawsuit the women "seek to stop O'Reilly and Fox from continuing to bully and making women O'Reilly abused and harassed."
"They want to expose and stop the Fox culture of sexism and misogyny and give the victims their voices back," Smith said. "At this time in our culture women are tired of being told to shut up about abuse at the hands of men."