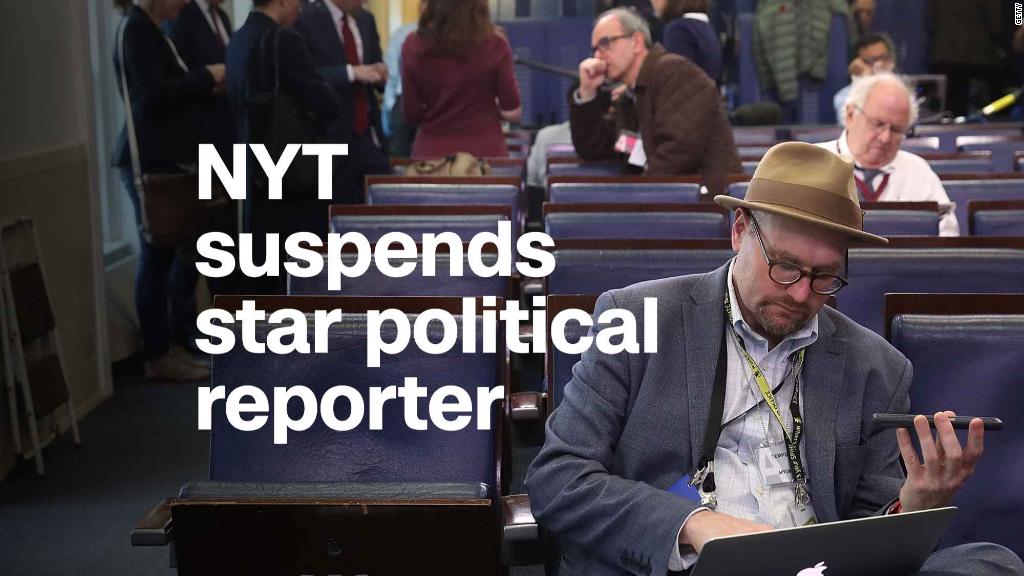 Glenn Thrush, a star political reporter for the New York Times, will be returning to the news outlet following an investigation into alleged sexual misconduct. However, he will not be going back to his previous beat covering the White House.
Dean Baquet, the paper's executive editor, said in a statement that the Times has suspended Thrush for two months and removed him from the White House beat. Baquet also said that the paper has completed its investigation of Thrush, which included "dozens of interviews with people both inside and outside the newsroom."
"We found that Glenn has behaved in ways that we do not condone," Baquet said in the statement. "While we believe that Glenn has acted offensively, we have decided that he does not deserve to be fired."
Baquet also said that Thrush will receive training designed to "improve his workplace conduct" and that Thrush is "undergoing counseling and substance abuse rehabilitation on his own."
"We understand that our colleagues and the public at large are grappling with what constitutes sexually offensive behavior in the workplace and what consequences are appropriate," Baquet said. "Each case has to be evaluated based on individual circumstances. We believe this is an appropriate response to Glenn's situation."
Thrush, 50, was suspended over allegations of sexual misconduct involving younger, female journalists in November following an article published by Vox.
The article, written by Laura McGann, included allegations from three women, including McGann herself, who together accused Thrush of "a range of similar experiences" that included unwanted groping and kissing and "hazy sexual encounters that played out under the influence of alcohol."
Thrush and McGann did not immediately respond to requests for comment.