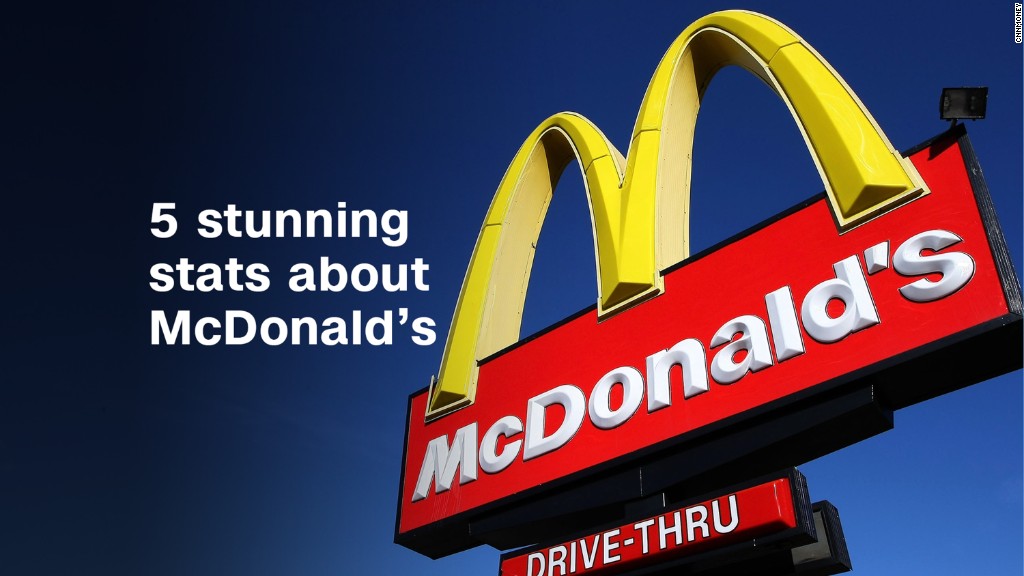 Let the value menu wars begin.
McDonald's,Taco Bell and others are fighting over penny-pinching customers by expanding their cheaper options.
On Thursday, Taco Bell (YUM) adds the $1 "Stacker," a quesadilla-like egg sandwich, to its Dollar All Day menu. It plans to add 20 different $1 items.
Other fast food giants have plans to offer lower-cost food, too.
Jack in the Box (JACK) launches a new "Value Done Jack's Way" menu on January 1 with items priced from $1 to $5.
"Value has been an integral part of Jack in the Box's menu strategy, but particularly as our competitors begin to roll out out their own value plan, we have to ensure that Jack in the Box remains competitive in the category," said Jack in the Box brand president Frances Allen.
Then on January 4, McDonald's (MCD) launches its $1 $2 $3 menu, a lineup of low-cost items that includes the Happy Meal as a value item for the first time. It's priced at $3.
Will other fast food giants follow? The chances are good.
"Usually when the dominoes start to fall you can count on the rest of the industry to follow with some sort of promotional activity," said Morningstar analyst R.J. Hottovy.
This $1 $2 $3 menu move from McDonald's is seen a potential threat to other fast food chains, according to an industry report from Credit Suisse, which says that McDonald's could boost its sales by 2% pushing the low-cost menu.
"Fast food competitors are gearing up to combat this new value effort from McD, setting up 2018 as a potential year for intensive discounting in the fast food space, particularly in the first part of the year," said Credit Suisse analyst Jason West in an industry report.
Related: McDonald's to sell McVegan burger in Scandinavia
Restaurants like Burger King, Wendy's (WEN) and KFC already offer low-cost food bundles. But now they have to deal with additional pressure from McDonald's aggressive expansive of its value menu.
"Given the success of the $1/$2 beverage and $5 20-piece McNuggets deals, we think McDonald's is well positioned to take more share if it establishes even deeper everyday discounting," said Jefferies analyst Andy Barish, in an industry report.
This sounds like good news for customers, but what do the companies get out of this dollar menu race to the bottom?
Restaurants won't make much money off the actual discounted items, said Hottovy, especially in the face of food inflation. But he said the dollar menus serve as a lure for higher-priced items, or bundles of items, and that's where they could profit.
Related: McDonald's vows to reboot Szechuan Sauce for 'Rick and Morty' fans
"The goals of these, with any kind of value platform, is to drive traffic to the restaurant," he said. "You go into there to buy the dollar cheeseburger but then you start adding on fries and the drinks."
He said that value menus are likely to be popular with cash-strapped consumers who are getting squeezed by wage stagnation and the ever-growing costs of housing and healthcare.