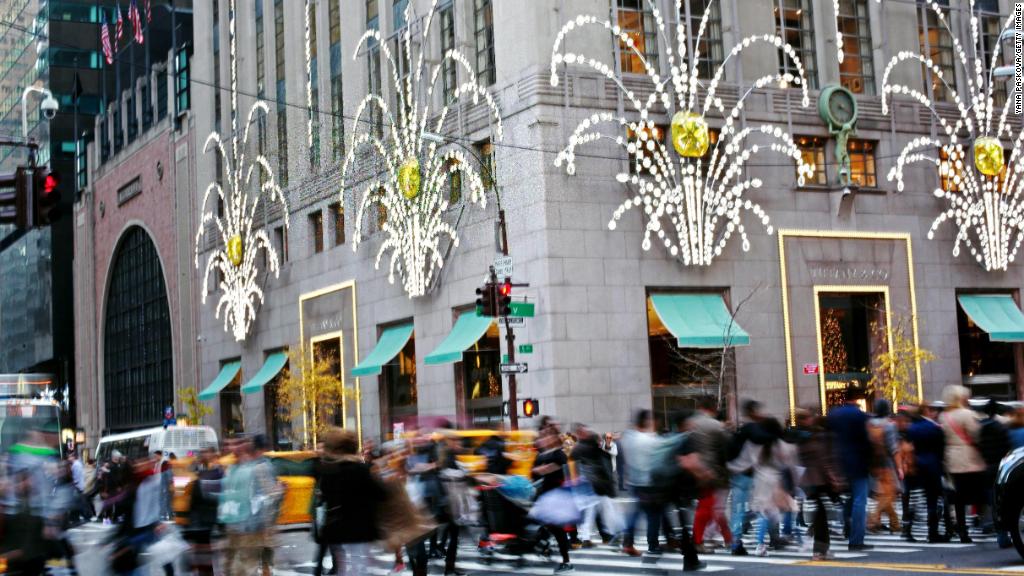 Retailers are trying to figure out whether subscriptions are the way of the future or just a fad.
Over the past several months, Ann Taylor, Fruit of the Loom, Gap (GPS), JCPenney (JCP), Old Navy and Under Armour (UA) have all quietly launched subscription services. They have plenty of reasons to test out the new craze: Subscription services can help cut down on returns, help companies figure out what customers want and turn intermittent shoppers into regular customers.
"Everyone is trying to understand customer taste better," said Paula Rosenblum, a retail technology analyst with RSR Research. Subscriptions can let retailers see how consumers respond to products before they decide to stock them in stores.
Plus, she added, about 30% of items bought online are returned. By only charging customers for the products they want to keep, subscription services can help retailers cut down on credit card processing fees.
So far, big retailers' subscription services have flown under the radar. Subscriptions are hot right now, but it's too soon to tell whether they're actually profitable. By rolling out services to a small audience and without much fanfare, companies can see if they work before pouring in major funds.
Companies may also be holding out hope that shoppers will return to stores. Retail sales rose by 0.8% in November -- much better than expected -- and retailers pulled out all the stops to convince customers to shop in person this holiday season.
Retailers, Rosenblum summed up, "don't want to cannibalize the store anymore." Convincing customers to transition to subscription services could end badly, even if it works.
For now, big brands are taking it slow. Here's what some of them are offering customers.
Ann Taylor
Ann Taylor's subscription service, Infinite Style, lets shoppers rent an unlimited amount of clothing (three items at a time) for $95 a month, similar to Rent the Runway.
Fruit of the Loom
Fruit to Your Door calls itself an "auto delivery" service, the plan gives shoppers 30% off and a discounted delivery price on the items they've selected, which come to their doors at regularly scheduled intervals.
Gap
Gap first launched its babyGap Outfit Box to a small number of customers in May to "rapidly test and learn through a new shopping format and business model," explained Sebastian DiGrande, Gap's chief customer officer. The company later opened the service up to the public. The box costs $70 and gives customers six items worth $100 in total.
Subscription services for baby apparel could be a good strategy for Gap, said Susan Anderson, a retail analyst at B. Riley FBR. "It could be a unique service for busy working parent," she explained.
JCPenney
JCPenney recently joined forces with Bombfell, a subscription clothing service for men that launched in 2011, to serve its "Big & Tall" customers.
Customers choose how many items they get as well as the budgets for each type of clothing or accessory. Shoppers pay a $20 "styling fee" and get discounts depending on how many items they keep (if they keep more, they save more per item).
The partnership is designed to pair Bombfell's styling expertise with JCPenney's merchandise. Bombfell items cost about $85 to $95. JCPenney's cost about $39.
Old Navy
Gap drew lessons from the babyGap box and applied them to the Old Navy subscription box, which also costs $70 for six items worth $100. Old Navy's box is for children aged five to twelve.
Under Armour
Subscribers get four to six Under Armour articles and have a week to decide whether or not they want to keep them. They only pay for the items they keep -- no fee for subscribing or deliveries -- and get a 20% discount if they buy everything in the box. Customers can also get their box every 30, 60 or 90 days.