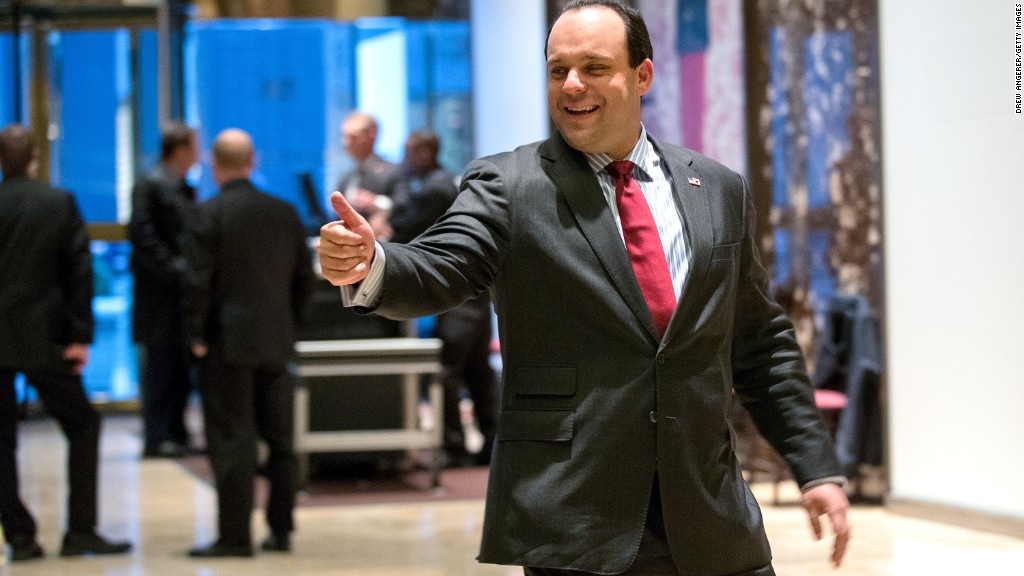 Sinclair Broadcasting Group is joining the growing list of companies handing out bonuses to employees as a result of the recent tax bill.
Sinclair, one of the largest owners of local television stations in the country, announced Friday that around 9,000 full and part-time employees at all of its stations and subsidiaries, excluding senior-level executives and employees covered by collective bargaining agreements currently being negotiated, will receive a $1,000 bonus.
"We are grateful to our President and legislature for passing the landmark Tax Cuts and Jobs Act and are excited about the benefits it will provide for our country's economy, our Company, and our employees," Sinclair President and CEO Chris Ripley said in a statement. "We recognize that our employees are our most valuable resource, truly appreciate their combined achievements for our Company and look forward to a very bright future."
Employees were notified in a memo with similar language sent out Friday, just before the Christmas holiday. Two sources at Sinclair's stations who spoke on condition of anonymity because they were not authorized to discuss the matter said the company has not handed out bonuses like this in recent memory. A Sinclair spokesperson declined to comment when asked whether this was the first time the company had handed out such bonuses.
Related: These companies promise to pass on some of their tax cut to workers
Other companies, including AT&T and Comcast, have similarly announced $1,000 bonuses for their staff as a result of the tax bill.
Congressional Republicans this week pushed sweeping tax reform legislation throungh both chambers, and it was signed into law by President Trump on Friday. Among other things, it will slice the corporate tax rate to 21% from 35%.
Both Sinclair and AT&T (T) have major issues pending in front of the government. The Justice Department has sued to block AT&T's proposed acquisition of Time Warner (TWX), CNN's parent company. Sinclair, the largest owner of local television stations in the country, is bidding to become even bigger with a $3.9 billion acquisition of Tribune Media. The FCC is currently reviewing that deal. AT&T had been outspoken in its support for the tax bill before the lawsuit.
Sinclair (SBGI) has come under fire in some circles for its conservative tilt. It requires its stations to air certain segments that critics say are biased, including commentary segments from former Trump administration officials like Boris Epshteyn. Sinclair has pushed back, with executives saying that these types of segments provide viewpoints that "often gets lost in the typical national broadcast media dialogue."
This week the FCC fined Sinclair $13.3 million for airing 1,723 segments about the Huntsman Cancer Institute across 64 of its local TV stations around the country. The segments looked just like independent news stories, but Sinclair failed to disclose that they were paid for by the Huntsman Cancer Foundation.
Sinclair said in a statement they disagree with the fine and any absence of sponsorship identification was "unintended."