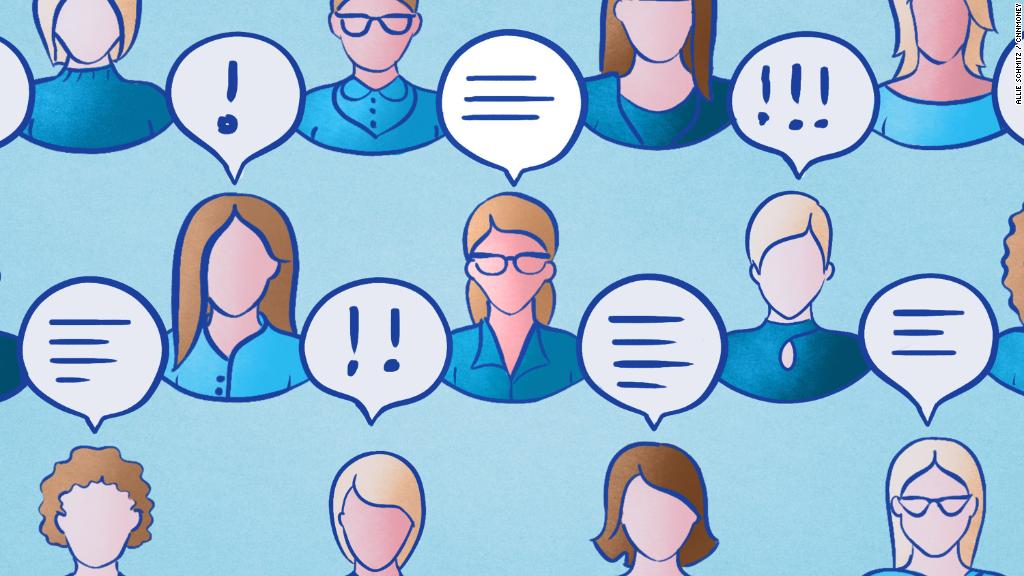 Vice Media's top executives offered a sweeping mea culpa on Saturday in response to a bombshell story on the company's history of sexual harassment and misogyny.
After The New York Times published an investigation into the culture of the company, founders Shane Smith and Suroosh Alvi published a note to the Vice website admitting to much of the company's past misconduct and setting a higher bar for the future.
"From the top down, we have failed as a company to create a safe and inclusive workplace where everyone, especially women, can feel respected and thrive," the statement reads. "We are truly sorry for this."
Star New York Times reporter to return after alleged sexual misconduct
The statement also highlighted the actions Vice has taken to fix the company culture, including hiring a global director of human resources and no longer requiring employees to sign a so-called "non-traditional workplace agreement." Representatives from Vice Media did not immediately return a request for comment.
The story has been the subject of intense speculation in media circles for months, causing consternation among Vice staff members. A former Vice producer told CNNMoney in November that she and several other women met with The Times.
In November, Vice unveiled an all-female advisory board led by feminist icon Gloria Steinem. Around that same time, The Daily Beast produced its own story about Vice's "sexual-harassment culture," which led to a suspension for Jason Mojica, the company's lead filmmaker.
Mojica was later fired, along with two other employees, for actions that the company said "ranged from verbal and sexual harassment to other behavior that is inconsistent with our policies, our values, and the way in which we believe colleagues should work together."
Vice fires three employees amid investigations into sexual harassment
The story from The Times was written by Emily Steel, who also broke news earlier this year on sexual harassment settlements paid by former Fox News star Bill O'Reilly. CNN reported last month that she began working on the story in the spring, around the same time O'Reilly was fired over her reporting.
Steel wrote that as word spread that she was reporting on Vice, "more than a dozen women and men contacted The Times with accounts that they said were humiliating and emotionally traumatic."
"Several broke confidentiality agreements to speak on the record, but many spoke on the condition of anonymity, citing those agreements and fear of reprisal," Steel wrote.
"Vice" became a trending topic on Twitter Saturday. Many journalists -- including some former employees at the company -- reacted to what many described as a long-overdue reckoning.
"FINALLY!!! I interned at Vice at 18. My editors constantly talked about their STDs but how they were safe to have sex with because they were under control," tweeted Stephanie Foo, a producer at This American Life. "Editors hit on another intern I knew...she quit and left journalism."
Helen Donahue, a former Vice employee, said she shared more than what was included in the piece. In Steel's story, Donahue described being groped by Mojica at a holiday party, only to have her complaints dismissed by Vice's former human resources director (Mojica told The Times he did not "remember doing anything of the sort.")
"The New York Times used a sound bite. I talked for 2 hours. I named 6 dudes who made my work and personal life a living hell," Donahue tweeted. "Enough for a book, I guess, just way too much to squeeze into an article"
In a subsequent tweet, Donahue called out Vice's leader: "I'm gonna say it: Vice won't be a safe place for women until Shane Smith steps down. Dismantle it from the top."
Vice began in Canada in the 1990s as a guide to the subversive punk counterculture. During the past decade it has evolved into a somewhat mainstream news source with serious investments from and partnerships with big media companies like Disney and CNN parent company Time Warner, which owns HBO. Vice has a series on HBO.
The Times story is rife with anecdotes of misconduct both inside the newsroom and at the notorious parties Vice would throw.
One accuser said an executive pressured her into a sexual relationship and that she was fired upon rejecting him. One women even said she had to use her umbrella to fight off a coworker who grabbed her face and attempted to kiss her.
The story also includes details of a number of settlements the company has reached over the years. One, with former London-based Vice journalist Joanna Fuertes-Knight, was for $24,000 according to The Times. Fuertes-Knight, who is of mixed race, said that a Vice producer made racist and sexist statements to her, including remarks about her body and inquisitions about her sex life, the story says.
Vice employees are bracing for more after sexual harassment report
Another settlement, this one for $25,000 according to The Times story, was with freelance writer Jessica Hopper. In 2003, Hopper interviewed rapper Murs for the magazine. In the interview, the rapper asked Hopper if she would sleep with him, according to The Times. She answered no, and put that in the story. When the interview was published her answer had been changed to yes. Vice eventually apologized and printed a retraction.
At the heart of many of the complaints about the company is party culture. The Times story notes that coworkers often drank together, and that women reported having to deal with harassment and sexual advances at these events.
Vice has now done away with its non-traditional workplace agreement, which The Times story notes was a problem for many employees. The report said employees felt like signing the agreement, which said that in the course of a job at Vice employees could expect to see material that was violent or disturbing, meant that they couldn't complain about the harassment they experienced or witnessed.