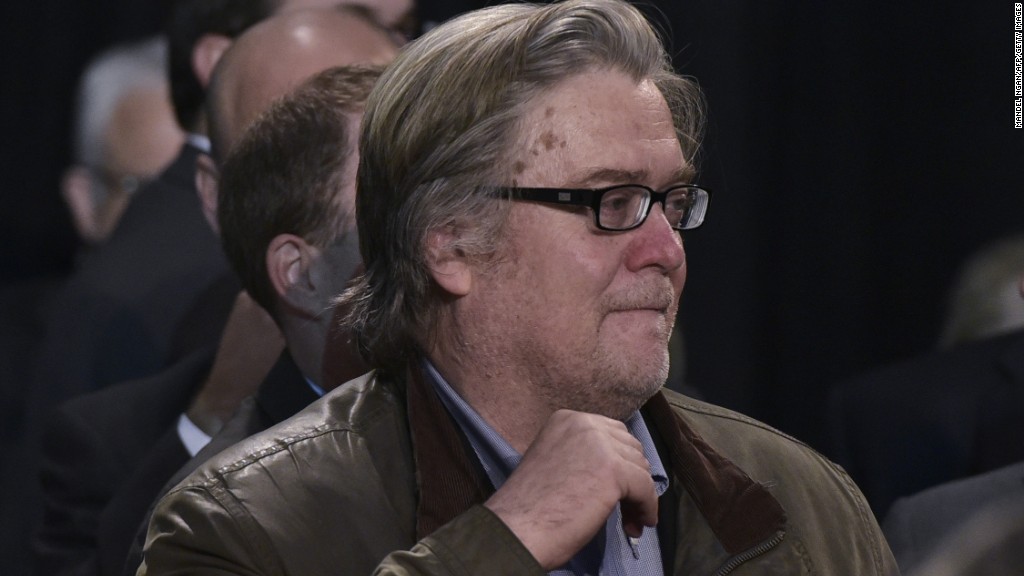 Breitbart executive chairman Steve Bannon has cut ties with Paul Nehlen, the far-right activist who is challenging Paul Ryan for his congressional seat and who has received extremely favorable coverage from Breitbart in the past.
"Nehlen is dead to us," said Arthur Schwartz, an adviser of Bannon's who is familiar with the former White House chief strategist's thinking.
Nehlen, who became a lightning rod for his anti-immigrant views, has escalated his rhetoric in recent days with a number of incendiary tweets.
In one tweet, Nehlen proudly revealed that he is reading "The Culture of Critique," a book about Jewish culture widely considered to be anti-semitic. In other tweets, he has used the "#ItsOkayToBeWhite" hashtag. 
The inflammatory online activity has drawn fierce scrutiny from Nehlen's critics, and beckoned the question whether Breitbart, which previously published highly supportive coverage of his candidacy, still supported him. 
When Nehlen challenged Ryan during the 2016 Republican primary, Breitbart dispatched Mathew Boyle, one of its top writers, to Wisconsin. Throughout the race, Boyle taunted Ryan on the campaign trail with outlandishly negative stories while simultaneously writing positive articles about Nehlen. Ryan ultimately walloped Nehlen by a margin of 84% to 16%.
During the special election for the Alabama Senate seat, Nehlen endorsed far-right candidate Roy Moore, who was accused by several women of sexual misconduct, including one who alleged the incident occurred when she was just 14 years old. On the eve of that election, which Moore lost, Nehlen stumped at the same rally that Bannon spoke at.
But Breitbart and Bannon recently severed ties with Nehlen. Schwartz told CNN the decision was made earlier this month after Bannon was alerted that Nehlen had appeared on a white nationalist podcast.
Nehlen, who previously published material on Breitbart, has seen his author page scrubbed entirely from the far-right website. Moreover, Joel Pollak, a senior editor at Breitbart, publicly denounced Nehlen on Twitter.
"We don't support him," Pollak tweeted late Tuesday night, adding that Nehlen had "disqualified" himself.
As of Wednesday afternoon, Breitbart had not denounced Nehlen on its website. A Google search returned no articles this week about Nehlen's latest tweets or statements.
Neither a spokesperson for Bannon nor Breitbart responded to a request for comment. 
Reached for comment, Nehlen told CNN, "Putting America First above all other nations, such as being pro-wall and for freedom of lawful speech, has brought a coordinated attack by globalists from both parties; nevertheless I will continue to stand strong against anti-American sentiment, however it manifests."
Update: This article has been updated to reflect information provided by Schwartz after it was published.