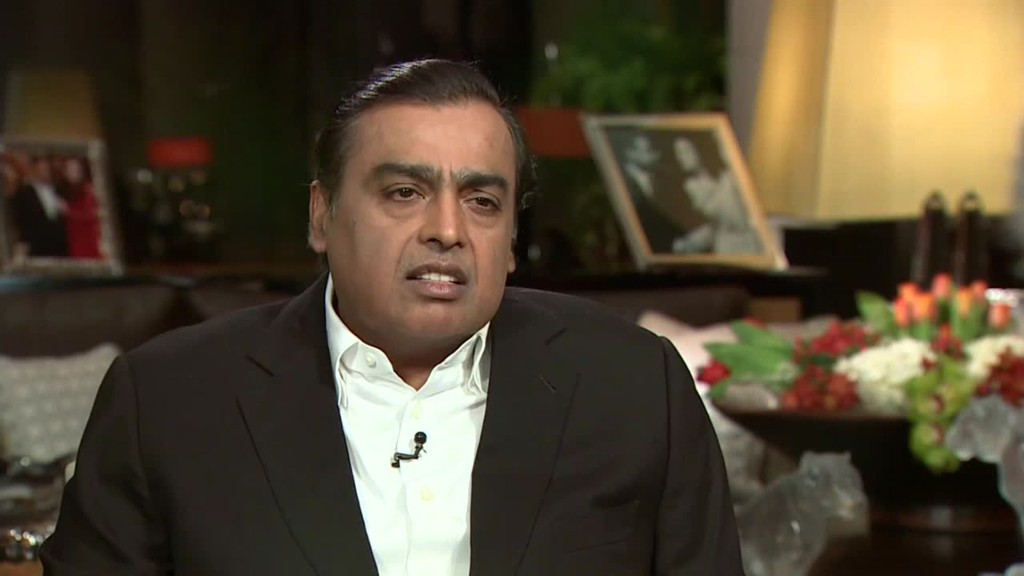 India's telecom price war has claimed its latest victim.
Reliance Communications, owned by billionaire Anil Ambani, announced it will sell most of its assets and exit the mobile business as it struggles to compete in the fast-growing Indian mobile market.
In a strange twist, Ambani's inability to compete is largely thanks to his older brother, Mukesh, who is India's wealthiest man.
Mukesh Ambani sparked a frenzy in the country's telecom industry when he launched his mobile network in September 2016, offering customers free 4G internet for six months. The network, Reliance Jio, racked up more than 150 million subscribers and left other big players scrambling to survive.
Related: A huge wave of new users is killing 4G speeds in India
Reliance Communications has hit out at the disruption caused by Jio in the past, saying earlier this year that "free offers, disruptive pricing and hypercompetition" had created a "crisis" in the telecom industry.
The younger Ambani referenced the "crisis" again on Tuesday while announcing Reliance Communications' exit from the industry, saying it had "engulfed many people and many companies."
"This is something which is not for 10 players to enjoy," he added. "This is for two or three or four players to enjoy."
The two brothers divided up the Reliance empire their father created, after a bitter succession battle following his death in 2002.
Related: India is poised for a smartphone revolution
Reliance Communications is offloading its mobile business to help pay off its crushing $7 billion debt.
The company will auction off assets including high-speed bandwidth, more than 43,000 cellphone towers and prime real estate in cities like New Delhi, Mumbai, Chennai, and Kolkata.
The sales, expected to be completed by March 2018, will slash Reliance Communications' debt to less than $1 billion, it said Tuesday.
The telecom firm will now shift from serving individual customers to focusing on corporate clients, providing them with access to internet data centers and its underwater cable network.
Reliance Communications shares surged on the news, closing around 35% higher on Wednesday in Mumbai.
Related: The best performing global stock markets of 2017
Jio's enticing deals have also prompted a wave of consolidation across the industry.
Vodafone announced plans in March to merge its Indian business with local rival Idea Cellular. When the deal is complete, it's expected to create a network with more subscribers than the population of the U.S.
Industry leader Bharti Airtel also acquired the Indian subsidiary of Norwegian telecom firm Telenor.