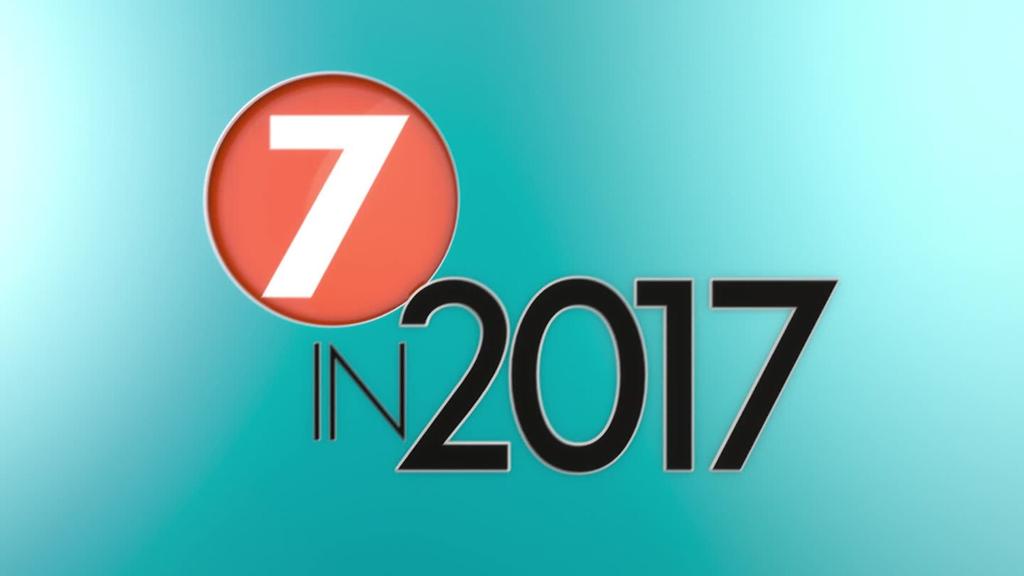 From media powerhouses like Si Newhouse and Roger Ailes, to business leaders who created household brands like Little Caesars, Costco and Pac-Man, here's a look at who we lost in 2017.
Levi Felix, 32, Digital Detox
Felix co-founded Digital Detox. The group ran tech-free getaways and adopted the slogan "disconnect to reconnect," which underlines its ethos that people should spend less time consumed by work and more time cultivating human relationships. At the time of Felix's death, Digital Detox had hosted 15 camps in four states.
Felix once worked grueling hours as vice president at the Los Angeles software startup Causecast. He suffered an esophageal tear about a decade ago, and it caused internal bleeding. That served as a wakeup call, he later said.
Felix was diagnosed with brain cancer in 2016. He died January 11.
Brenda Barnes, 63, PepsiCo and Sara Lee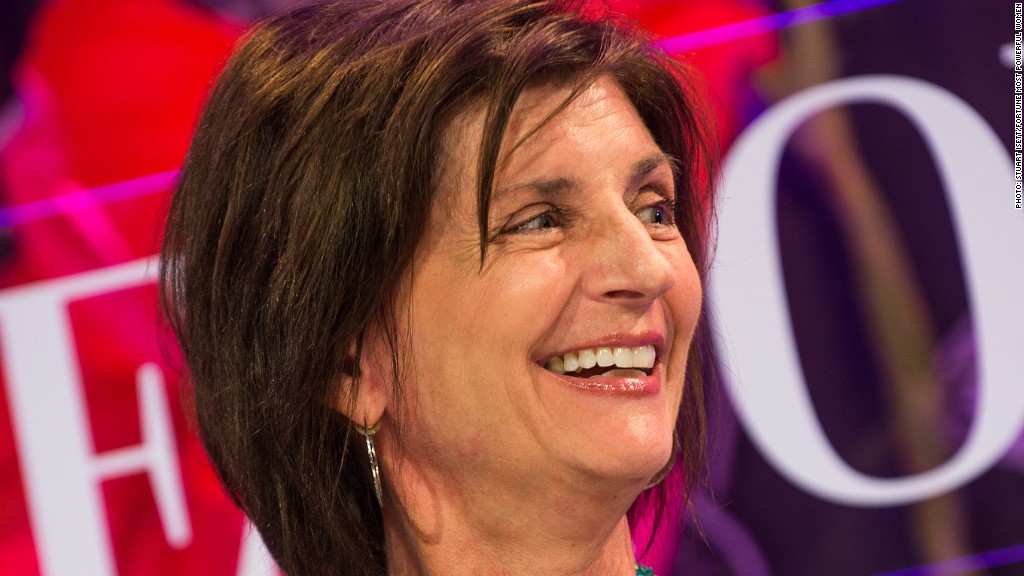 Barnes rose through the ranks at PepsiCo to be named its CEO in 1996. Her decision to leave the company a year and a half later in order to spend more time with her family made headlines and sparked discussion about balancing careers and motherhood.
After her departure, she continued serving on the boards of various companies. In 2004, Barnes returned to corporate life to become president at Sara Lee. She was named CEO the following year.
Her tenure ended in 2010 when she suffered a stroke.
Barnes died January 17 after another stroke, The Wall Street Journal reported.
Wayne Barrett, 71, journalist
Barrett, a legendary investigative reporter, wrote for New York's famed news and culture publication, the Village Voice, from 1973 to 2010.
Perhaps his best-known work involved his unyielding coverage of Donald Trump dating back to the late 1970s, when Trump was a relatively unknown real estate developer.
He authored the 1992 book "Trump: The Deals and the Downfall." Publishing house Simon & Schuster billed it as a "seminal book [that] reveals how Trump put together the biggest deal of his life -- Trump Tower -- through manipulation and deceit."
Barrett died January 19 after a battle with pneumonia.
Masaya Nakamura, 91, Pac-Man
Nakamura, dubbed the "father of Pac-Man," founded Namco, the Japanese company behind the arcade game, in 1955. The company estimates that the wildly popular arcade game has been played more than 10 billion times.
The launch of Ms. Pac-Man in 1982 marked the introduction of the first playable female character in a video game, according to the Guinness Book of World Records.
Nakamura died January 22. The cause of death was not made public.
Mike Ilitch, 87, Little Caesars
Ilitch opened the first Little Caesars pizza restaurant in Michigan in 1959. Over several decades, he grew the business into a multi-billion franchise that has locations in every U.S. state.
Ilitch also owned the Detroit Tigers baseball team and the Detroit Red Wings hockey team. He was a native of Motor City.
Ilitch's son said after his death that his father will be remembered for his "passion" for Detroit. The elder Ilitch's mark on his home city includes huge investment and development projects, highlighted by the Little Caesars Arena.
He died February 10 at a hospital in Detroit. The cause of death was not released.
Alan Colmes, 66, broadcast journalist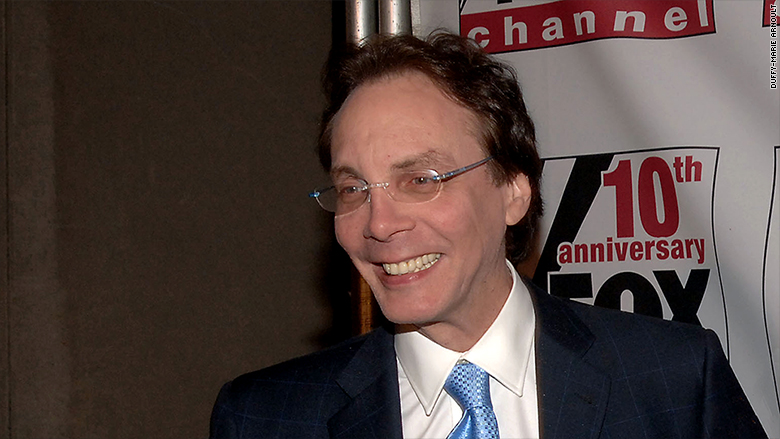 Colmes, a longtime broadcaster, served as the liberal counterpart to conservative Sean Hannity on Fox News's "Hannity & Colmes," which aired from the network's inception in 1996 through 2009. Colmes also hosted the "Alan Colmes Show" on Fox News's radio channel.
He was known for his affable delivery and penchant for cracking jokes.
Friends and colleagues from both sides of the political aisle lamented his passing. Hannity issued a statement saying Colmes was "one of life's most decent, kind and wonderful people you'd ever want to meet."
Colmes died February 23 after a "brief illness," according to his website.
Jimmy Breslin, 88, columnist
Breslin, known as a larger-than-life newspaperman, wrote for the New York Daily News, the New York Post, Newsday, the New York Herald Tribune, and the New York Journal-American over the course of his decades-long career.
Some of his most notable columns were about the Son of Sam serial murders that set New York City on edge in the 1970s. Breslin's articles prompted replies from the killer himself, David Berkowitz.
Berkowitz wrote: "I also want to tell you that I read your column daily and find it quite informative."
Breslin, in turn, urged Berkowitz to stop terrorizing the city.
Breslin also won a Pulitzer Prize for Commentary in 1986 for a column that detailed the life of a man living with AIDS at the height of the epidemic.
Breslin died March 19 due to complications from pneumonia.
David Rockefeller, 101, banker
Rockefeller was the youngest son of famed oil magnate John D. Rockefeller, who founded Standard Oil in 1870 and made Rockefeller into a household name synonymous with riches.
David Rockefeller served for two decades as CEO of Chase Manhattan Bank, which has since, through mergers, become JPMorgan Chase.
He notably gave the world a glimpse into his charmed upbringing and the politics within his fabled family in his 2002 book, "Memoirs."
Rockefeller was also a philanthropist and helped manage funds aimed at bolstering medical research and the arts.
He died March 20 from congestive heart failure.
Chris Bevington, 41, Spotify
Bevington was an executive at Spotify, the popular music streaming service. He worked out of the company's offices in Stockholm, Sweden.
He was one of four people killed in the city when a terrorist drove a stolen truck into pedestrians on a busy street on April 7.
After the attack, Spotify CEO Daniel Ek lamented Bevington's passing in a Facebook post.
"Chris has been a member of our band for over 5 years. He has had a great impact on not just the business but on everyone who had the privilege to know and work with him," Ek wrote. "There are no words for how missed he will be or for how sad we all are to have lost him like this."
Joe Rogers, 97, and Tom Forkner, 98, Waffle House
Rogers and Forkner co-founded the iconic Waffle House diner chain. The pair were neighbors and friends before deciding to go into business together.
It all started in 1955 with a location in an Atlanta suburb. With its focus on friendly service, Waffle House attracted a loyal following and new locations popped up in states surrounding Georgia.
Today, Waffle House is known for its bold yellow signage, homestyle cooking and 24/7 operating hours at all of its 1,900-plus locations across most of the Eastern, Southern and Central U.S.
Rogers died March 3, The New York Times reported. A cause of death was not given. Forkner died shortly after, on April 26, his son told The Times.
Brad Grey, 59, Paramount
Grey joined Paramount Pictures as CEO in 2005 after leaving his wildly influential production company, Brillstein-Grey Entertainment.
At Brillstein-Grey, he worked on TV's "The Sopranos" and films like "Happy Gilmore," "The Wedding Singer," "Charlie and the Chocolate Factory," and the Academy-Award winning "The Departed."
At Paramount, he oversaw successful franchises such as "Mission: Impossible" and "Transformers." But his tenure was a rocky one, as the studio suffered waning ratings and produced some high-profile flops. He stepped down as CEO in February.
Grey died May 14. According to his family, he was battling cancer.
Roger Ailes, 77, Fox News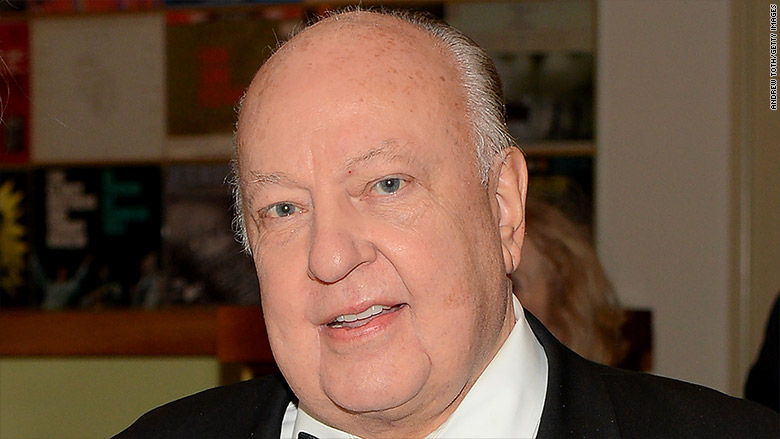 Ailes transformed the cable news landscape as the founding CEO and chairman of Fox News, which launched in 1996. Under his leadership, Fox News became the highest-rated cable news channel, beating out MSNBC and CNN.
He left behind a complex legacy. Within the industry, he was known to be bold and brilliant -- but also profane and intimidating. Sexual harassment allegations and rumored misbehavior ultimately led to his ouster from Fox News in 2016. He denied the charges.
Ailes died May 18 after a fall at his home in Palm Beach, Florida that left him comatose, a family friend told CNN.
Frank Deford, 78, sportswriter
Deford became a heralded sportswriter and commentator through his contributions to Sports Illustrated and four decades of work with NPR. He was known for his profiles of sports figures that delved into their athleticism, as well as their lives off the court or field.
He wrote lengthy features on iconic sports figures like Bob Knight, the cantankerous Indiana basketball coach, and Billy Conn, the boxer known as "The Pittsburgh Kid."
Deford also authored several sports books, including the memoir "Alex: The Life of a Child," about his daughter's battle with cystic fibrosis.
He died May 28. The cause of death was not released.
Jeff Brotman, 74, Costco
Brotman was co-founder and chairman of Costco, the ubiquitous wholesale shopping chain that's earned loyal customers through its membership program.
He launched the first store in Seattle in 1983 with Jim Sinegal.
Costco grew to become the third-largest retailer in the world by sales, behind Walmart and Kroger. It now operates more than 700 warehouses in 11 countries.
Brotman died August 1. The cause of death was not made public.
Liliane Bettencourt, 94, L'Oréal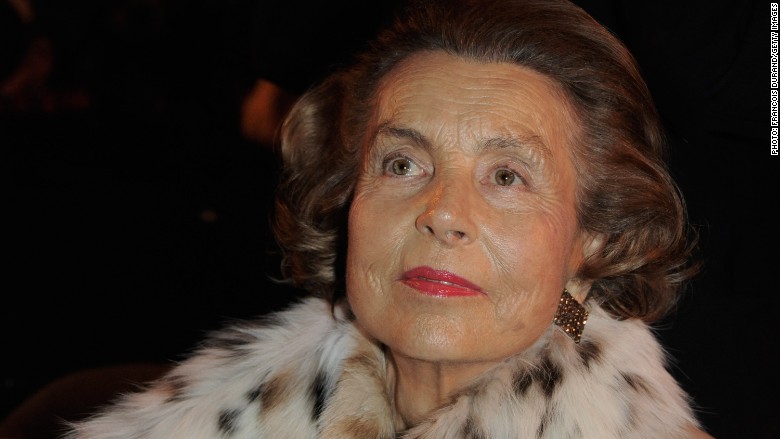 Bettencourt, with an estimated net worth of $44 billion, was the world's richest woman and heiress to the fortune accrued by L'Oréal, the cosmetics company started by her father Eugene Schueller.
Bettencourt worked at L'Oréal since she was 15 years old, and she inherited her father's stake in the company in 1957.
She died September 21. The cause was not made public.
Hugh Hefner, 91, Playboy
Media mogul Hefner's Playboy magazine served as a catalyst for the 1960s sexual revolution.
He launched the publication in 1953. Playboy stood out by accompanying its racy pictures with thoughtful and provoking articles that included movie reviews, celebrity profiles and short stories. Hefner once said the magazine's purpose was to "help people find their identities, and give them a sense of their real self."
The magazine was not without its critics. Feminists posited that Hefner, who routinely dated women significantly younger than him, exploited women while amassing a multi-million dollar fortune.
He died September 27 from natural causes, according to his company.
Si Newhouse Jr., 89, Condé Nast
Newhouse was a driving force behind Condé Nast, a group that includes magazine titles like Vogue, Vanity Fair, The New Yorker and GQ. He inherited the media group from his father.
At the time of his death, Newhouse was worth an estimated $12.7 billion and ranked at 100 on Bloomberg's list of billionaires.
He died October 1. His cause of death was not known.
Anna Wintour, the trailblazing editor-in-chief of Vogue, said at the time that Newhouse "was the most extraordinary leader. Wherever he led, I followed, unquestioningly, simply because he put as much faith in me as I had in him."
Paul Otellini, 66, Intel
Otellini served as the chief executive at Intel (INTC), the chipmaker, for eight years ending in 2012. He oversaw Intel during a seismic shift in the tech industry -- away from PCs to smartphones.
When he was named to the chief executive seat in 2005, Otellini became the company's first CEO who didn't have an engineering background. Cinching a deal with Apple to put Intel processors inside Mac computers was among his most notable moves as CEO.
All told, Otellini spent more than three decades with Intel, serving in various capacities.
He died in his sleep October 2, according to Intel. The cause was not made public.
Arthur Cinader, 90, J. Crew
Cinader founded the J. Crew clothing company, known for its preppy staple items and mid-range price points, as a mail-order catalog in the early 1980s.
The first flagship store opened in lower Manhattan in 1989 and others around the country soon followed. With Cinader's daughter Emily in charge of design, J. Crew grew into a widely successful brand, popular among college students and the prep school crowd.
In the late '90s, an activist investor gobbled up a large stake in J. Crew, after which Cinader retired and Emily took the CEO seat. By the turn of the century, however, Emily still chaired the company but did not have much day-to-day involvement. Both father and daughter left behind reputations as workaholics and perfectionists.
Cinader died October 11. His family told The New York Times that the cause was complications related to a fall.
Liz Smith, 94, columnist
Smith was a famed gossip columnist whose words graced Cosmopolitan and then the New York Daily News beginning in 1976. At one point her column, entitled "Liz Smith," was syndicated to nearly 70 newspapers around the country.
Her work covering celebrities earned her the nickname "the Grande Dame of Dish." Her most notable work included coverage of the dramatic divorce between Donald Trump and his first wife, Ivana. Donald Trump was so displeased with Smith's coverage he reportedly sought to buy the Daily News so he could fire her, according to The New York Times.
She died November 12.
Lowell Hawthorne, 57, Golden Krust
Over the course of three decades, Caribbean-born Hawthorne built up his family-owned bakery, called Golden Krust, from a single Bronx location into a franchise that spans much of the East Coast and sells products in stores across the country.
Many say his tale epitomized the American dream. In a 2012 interview with Black Enterprise magazine, he described his experience.
"Overcoming the obstacles imposed by government regulation, lack of funds, cultural differences, etc., meant that we had to work very hard to be successful," he said. "However, my family and I possessed the drive, determination and tenacity to succeed."
In an incident that stunned his friends and family, Hawthorne died from a self-inflicted gun shot wound on December 2, according to The New York Times.
Marshall Loeb, 88, editor
Loeb was a longtime business journalist who became hugely influential in the industry. At the editorial helm of Money magazine in the early 1980s, he helped boost the publication's subscribers past the one million mark, according to The Times.
Then he met similar success at Fortune when he took on the top editorial role there from 1986 to 1994.
In an obituary for Loeb, Fortune digital editor Andrew Nusca wrote, "As with the publications before him, he left [Fortune] transformed...This publication is forever indebted to Loeb."
Loeb also hosted a show on CBS Radio called "Your Dollars," and he wrote a syndicated column titled "Your Money."
He died December 9 due to issues related to Parkinson's disease, a family member told The Times.
Barry Sherman, 75, Apotex
Sherman, a billionaire philanthropist, amassed his fortune through Apotex, the Canadian firm that manufactures more than 300 generic drugs. He founded the firm in 1974 and was its sole owner, according to Bloomberg.
Sherman and his wife, Honey, were found dead at their Toronto home on December 15 under mysterious circumstances. Police said the cause of death was "ligature neck compressions," but did not elaborate.
Apotex issued a statement at the time, saying Sherman "gave his life to the singular purpose of our organization -- innovating for patient affordability...As employees, we are proud of his tremendous accomplishments, honored to have known him, and vow to carry on with the Apotex purpose in his honor."
Hunter Harrison, 73, CSX
Harrison took on the chief executive role at railroad company CSX Transporation on March 6 after spending decades in the industry.
Trains Magazine, a trade publication, described Harrison as an "influential and innovative railroader who was respected, sought after, feared, and loathed in equal measures."
After just nine months on the job, Harrison announced a medical leave on December 14.
He died December 16 "due to unexpectedly severe complications from a recent illness," CSX said in a statement.
"Hunter was a larger-than-life figure who brought his remarkable passion, experience and energy in railroading to CSX," the statement read.
Robert Wilmers, 83, M&T Bank
Wilmers spent more than three decades in M&T Bank's top executive seat as it grew its assets from $2 billion to more than $120 billion.
Under Wilmers, the bank stayed true to old-fashioned lending practices, allowing M&T to weather the financial crisis of 2008 and the ensuing recession better than some of its competitors. Investing guru Warren Buffett owns a stake in the bank through his Berkshire Hathaway.
"It's been run very well ever since Bob took it over," Buffett once told Fortune of Wilmers and M&T. "The tone at the top is important in any business, but there is no business where it's more important than banking."
He died "suddenly and unexpectedly at home" on December 16, the bank said in a statement.
--The CNNMoney staff contributed to this report.