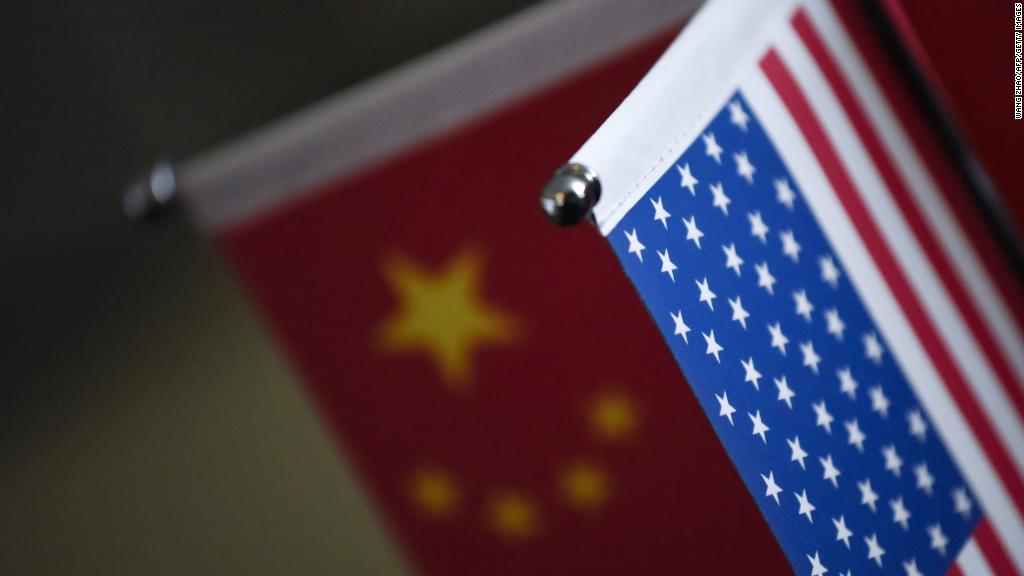 MoneyGram is calling off its merger with a Chinese financial services giant after failing to get approval from the U.S. government.
"The geopolitical environment has changed considerably since we first announced the proposed transaction with Ant Financial nearly a year ago," MoneyGram (MGI) CEO Alex Holmes said in a statement Tuesday.
The deal between Ant Financial, an affiliate of Jack Ma's tech company Alibaba (BABA), and the American money transfer service was first announced in January 2017. Ant Financial originally agreed to pay $880 million, but upped its offer to $1.2 billion in April after a U.S. company made an unsolicited bid on MoneyGram.
The agreement had been under review by the Committee on Foreign Investment in the United States, the inter-agency body that vets deals that could give a foreign investor control of a U.S. business.
"Despite our best efforts to work cooperatively with the U.S. government, it has now become clear that CFIUS will not approve this merger," Holmes said.
The Treasury Department, which chairs CFIUS, said the agency is "prohibited by statute from publicly disclosing information filed with CFIUS."
"CFIUS reviews focus on national security concerns and Treasury takes the role as Chair of CFIUS very seriously, to ensure that CFIUS identifies and addresses any national security concerns posed by such foreign investment," a spokesperson said in an emailed statement.
Related: Trump and China: 2018 could get nasty
Ant Financial's proposed takeover of MoneyGram had been contentious among some lawmakers.
In a Wall Street Journal op-ed published last February, Congressmen Robert Pittenger and Chris Smith voiced major concerns.
"Should this transaction be approved, the Chinese government would gain significant access to, and information on, financial markets and specific international consumer money flows," they wrote. "We cannot afford to ignore well-coordinated Chinese investments that target our critical and financial infrastructure," they added.
The Chinese government holds a 15% stake in Ant Financial, according to the congressmen, who are both Republicans. However, a spokesperson for Ant Financial said the company is "neither owned nor controlled by the Chinese government."
"Similar to U.S. government pension funds investing in American companies, a small number of Chinese government investment funds have minority stakes in Ant Financial," the company said. "These are all passive, non-controlling stakes, and none of these investors participate in management or have board representation."
The acquisition would have been Ant Financial's first major move to expand its footprint overseas. MoneyGram, which has over 650 million users worldwide, competes with Western Union for cross-border money transfers to countries like Mexico.
Ant Financial paid MoneyGram a $30 million fee to terminate the deal.
President Trump has made getting tough on China a cornerstone of his foreign and trade policy, though he hasn't yet followed through on campaign promises like labeling the country a currency manipulator. Experts have said tensions may escalate in 2018.