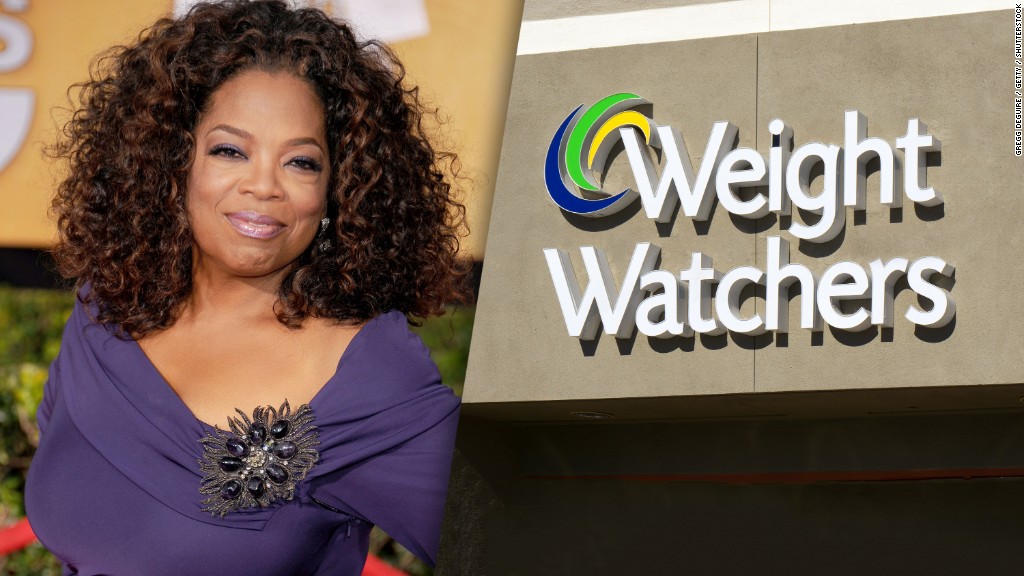 Weight Watchers enjoyed an epic boost from Oprah Winfrey. Will it get an even bigger bump from DJ Khaled?
Shares of Weight Watchers (WTW) rose more than 6% on Tuesday after the company signed the insanely popular global music star and producer to be a "social media ambassador."
DJ Khaled says he's lost 20 pounds on the program, and he's touting it to his legions of followers -- 3.4 million on Facebook, 3.92 million on Twitter, 8.9 million on Instagram and a reported 3 million to 4 million views for his Snapchat posts.
The stock surge is similar to what happened after Winfrey disclosed she had started to lose weight (while still eating her beloved bread) on Weight Watchers. Weight Watchers shares soared nearly 300% in 2017.
Of course, it helped that Winfrey also bought a 10% stake in Weight Watchers and joined its board in addition to becoming a celebrity spokeswoman. (Winfrey acquired her shares for $43 million in October 2015. That investment is now worth $282 million.)
But DJ Khaled -- whose given name is Khaled Mohamed Khaled -- could help Weight Watchers reach an even younger audience than Winfrey did, not to mention more men.
"Being healthier is not just about weight anymore. It's about overall health and wellness -- being your best self," Weight Watchers CEO Mindy Grossman, who joined the company from HSN (HSNI) last year, said in a statement.
"By capturing and sharing his process, (DJ Khaled) will enliven and inspire his community, showing that it's possible to integrate healthy habits into your life," Grossman added.
Related: The Oprah effect is stronger than ever at Weight Watchers
Weight Watchers hopes signing DJ Khaled will also boost its new WW Freestyle program, which expands its famous "zero points" offerings beyond fruits and vegetables to things like eggs, beans, chicken and seafood.
The company added that DJ Khaled will work with a Weight Watchers coach and use its mobile app to keep track of his fitness and health goals.
There was nothing in the news release from Weight Watchers about whether DJ Khaled was also receiving Weight Watchers stock (or other forms of payment for that matter) to endorse the company.
But if he is getting even a fraction of what Winfrey got to tout its food and other weight loss products, then DJ Khaled could wind up with a slimmer physique and a fatter bank account.