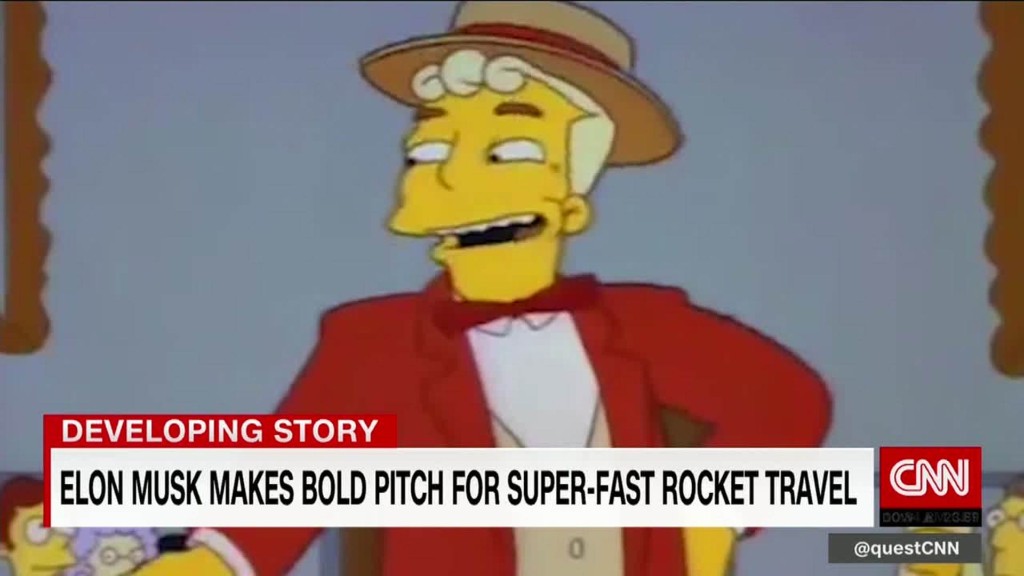 Tesla is still way behind on its Model 3 production goals -- but the company swears it's getting better.
In a press release issued Wednesday, the electric carmaker said it churned out just 2,425 Model 3 sedans over the last three months.
Tesla (TSLA) said last year that it hoped to be making 5,000 Model 3s per week by the end of 2017 before pushing that target back to March 2018. Now, it's not expecting to hit that mark before June this year.
Still, the company promised it "made major progress addressing Model 3 production bottlenecks, with our production rate increasing significantly towards the end of the quarter."
In a blog post Wednesday, Loup Venture co-founder Gene Munster responded to Tesla's report, calling the production ramp "encouraging."
But none of that appeared to quell all investors' fears. Tesla's shares sank more than 2% at one point during after hours trading.
The Model 3 is the electric carmaker's first mass market car with a base price of $35,000, and it's key to Tesla's business model. It costs much less than its other two models: the Model S sedan and the Model X SUV.
In a statement Wednesday, Akshay Anand, executive analyst for Kelley Blue Book, pointed out how important the car is for Tela.
"[I]f Tesla is solving its 'production hell' issues, it has a chance to get on track toward its lofty expectations," Anand said. "Regardless, the reality still remains: Tesla needs to get the Model 3 right in order to succeed as a company."
Related: Does Tesla have enough cash to fix Model 3 production woes?
Demand for the Model 3 has soared, but Tesla has hit numerous roadblocks trying to get production up to speed.
That means the company has built about 2,700 Model 3s since production officially began in October last year.
Only time will tell if the startup can reach its goal of eventually churning out 10,000 Model 3's a week.
Company officials originally said Tesla could hit that rate sometime in 2018 -- but it's since pulled back on that promise.
All of these production woes come as Tesla continues to spend about $1 billion per quarter. In its latest earnings release in November, the company posted the largest quarterly loss in its history.
Some analysts worry that the automaker is headed for a cash crunch. And the company is facing at least one lawsuit from shareholders over its ongoing Model 3 production issues.
--CNNMoney's Chris Isidore contributed to this report.
Correction: An earlier version of this article incorrectly stated how far shares dropped in after hours trading.