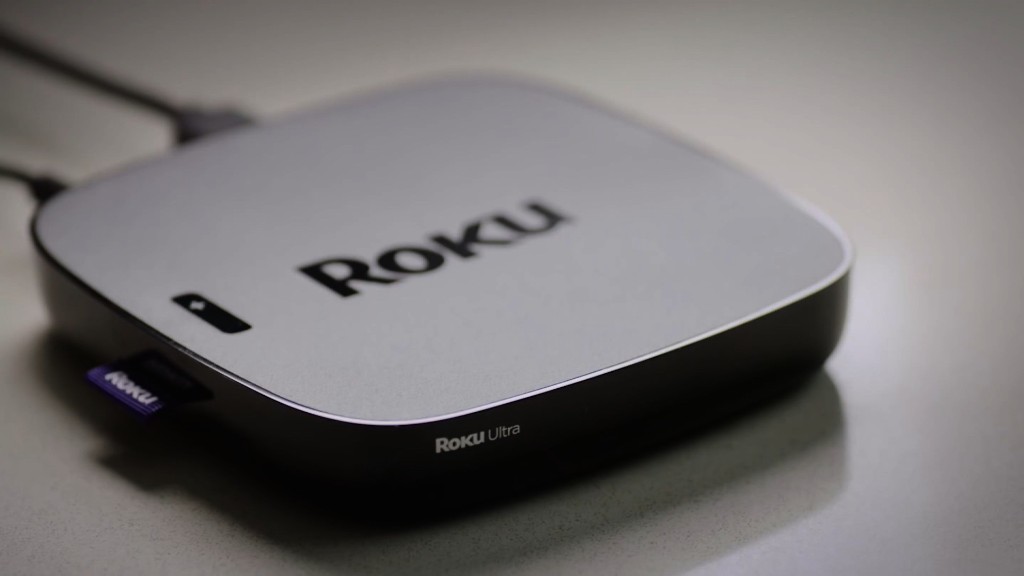 Roku is working on its own voice assistant to take on Alexa, Cortana, Siri and Google Assistant. You can call it ... "Roku."
The company's TV-streaming devices and smart TVs will get the assistant in an automatic software update this fall. It's officially called "Roku Entertainment Assistant," but you can just use its first name. For example, "Roku, play Rihanna in the guest room."
Roku (ROKU) has ambitions for the rest of your house as well. The new assistant will be available in smart speakers, but Roku isn't making them itself. It just launched a licensing program that will let hardware makers sell Roku branded smart speakers, soundbars and audio systems. TCL will be the first company to announce a Roku branded device at CES January 8.
The audio gadgets will run Roku's own operating system and be able to connect wirelessly to each other to do things like sync audio. Customers will be able to control them all with one Roku remote and voice commands. The company is not yet sharing details on what tasks the assistant will do beyond control music and videos.
Related: Roku dazzles thanks to its booming ad business
Roku is the most popular streaming device in the U.S., beating out competing hardware from tech giants Apple, Amazon and Google, according to Parks Associates.
The company, which was founded in 2002 and went public in September, had a head start on the market. It also benefits from cheap dongles (they start at $30) and from not producing its own content.
While Apple, Google and Amazon fight over what competing streaming services they'll allow on their devices, and try and lock users into their ecosystems, Roku has apps for all the major players except iTunes.
Ads and licensing agreements make up nearly half of the company's revenue, according to its November earnings report. It launched a TV licensing program four years ago and works with brands like RCA, Hitachi, Hisense, Sharp and soon Magnavox.