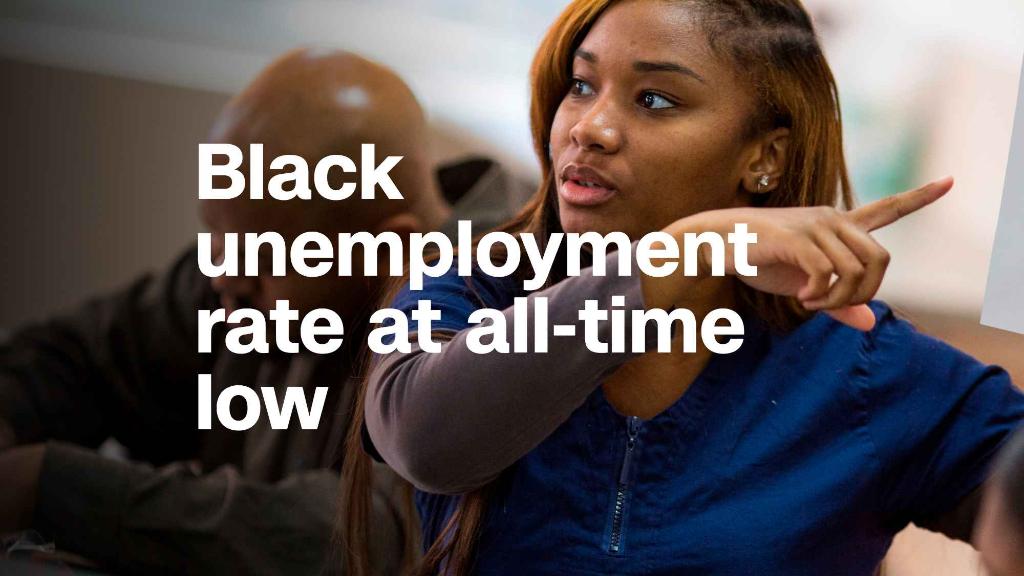 Black unemployment is at its lowest point on record, yet it's still well above the jobless rate for white, Hispanic or Asian Americans.
The unemployment rate for black Americans fell to 6.8% in December, the lowest level since at least 1972 when the Labor Department began tracking the figure. It marks a swift comeback for black workers, who suffered through extremely high unemployment during the Great Recession. Black unemployment peaked at 16.8% in March 2010, well above the peaks for other demographics.
Despite significant progress, unemployment for black Americans today is still far higher than other groups. White unemployment was 3.7% in December; Asian unemployment was 2.5%; Hispanic joblessness was 4.9%.
The U.S. national unemployment rate was 4.1% last month, matching the lowest level in 17 years.
Job growth among black Americans maintained momentum last year. About 480,000 black Americans got a new job last year, which marked the eighth straight year of job gains. Still, about 1.2 million white Americans got hired last year, more than double the gains for black Americans. Some of that disparity is explained by economic inequality while another factor is that the white labor force is significantly higher than the black labor force.
Related: U.S. economy added 2 million jobs in 2017
A disproportionate number of black Americans tend to work in industries that have many low-wage jobs, such as retail, restaurants and bars. Median weekly earnings for black Americans last fall were $696 compared to $887 for whites and $1,010 for Asian Americans. Hispanics' median weekly earnings were the lowest at $655, according to the most recent Labor Department figures.
Black men earned $744 a week compared to $965 for white men. Black women were paid $658 weekly, lower than the $791 white women earned.