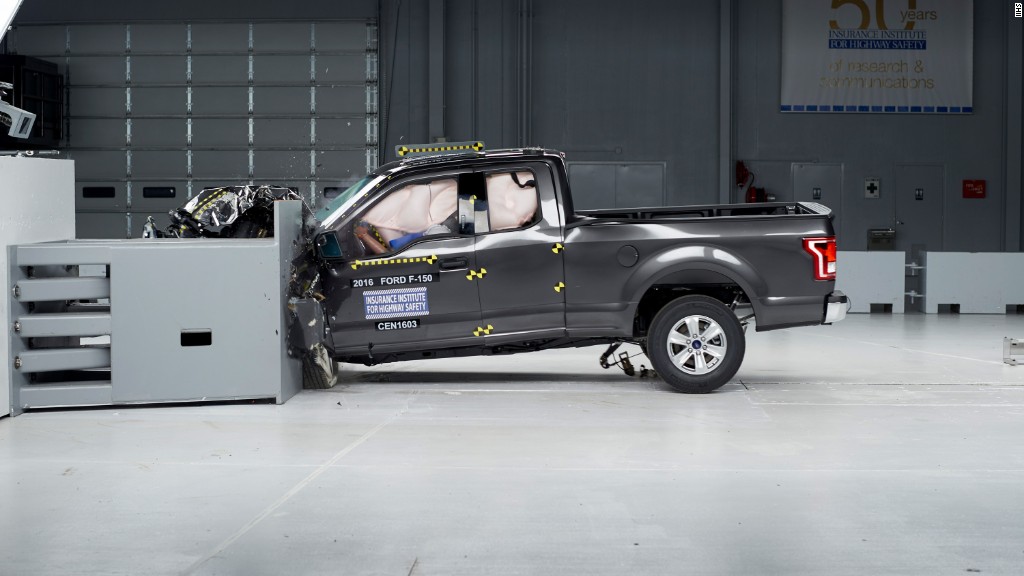 The Ford F-150 pickup truck, the bestselling U.S. vehicle for the last 41 years, is getting something new: a diesel engine.
Ford announced the diesel engine option Monday, a week ahead of the Detroit auto show.
The new engine will give the pickup a fuel economy rating of 30 miles per gallon, Ford estimates. Ford (F) already increased the fuel economy of the truck by introducing an aluminum body in 2015.
Despite predictions at the time that pickup truck buyers wouldn't be interested in fuel economy, Ford sold 896,764 F-Series trucks last year, up 9% from 2016 (those numbers include the larger size super-duty trucks).
Ford has long offered a diesel version of the larger super-duty versions of the F-series trucks, but the F-150 is a more mainstream vehicle.
Diesel engines are common in large trucks, especially semi-tractor trailers. In addition to the better fuel economy, they allow for greater towing capability. Ford said the new diesel F-150 will be offer a best-in-class 11,400 pounds of towing and 2,020 pounds of payload capacity.
Customers will be able to place orders for the diesel version of the pickup later this month, with deliveries beginning in the spring.
Related: Ford reveals $100,000 F-450 pickup truck
Diesel vehicles haven't sold well in recent years since an emissions testing scandal involving Volkswagen (VLKAF) diesel vehicles. VW used software that limited diesel emissions during tests.
VW CEO Matthias Mueller signaled the German automaker's shift away from diesel offerings when he said that Germany should reduce subsidies for diesel cars and ban heavily polluting vehicles from its city centers.