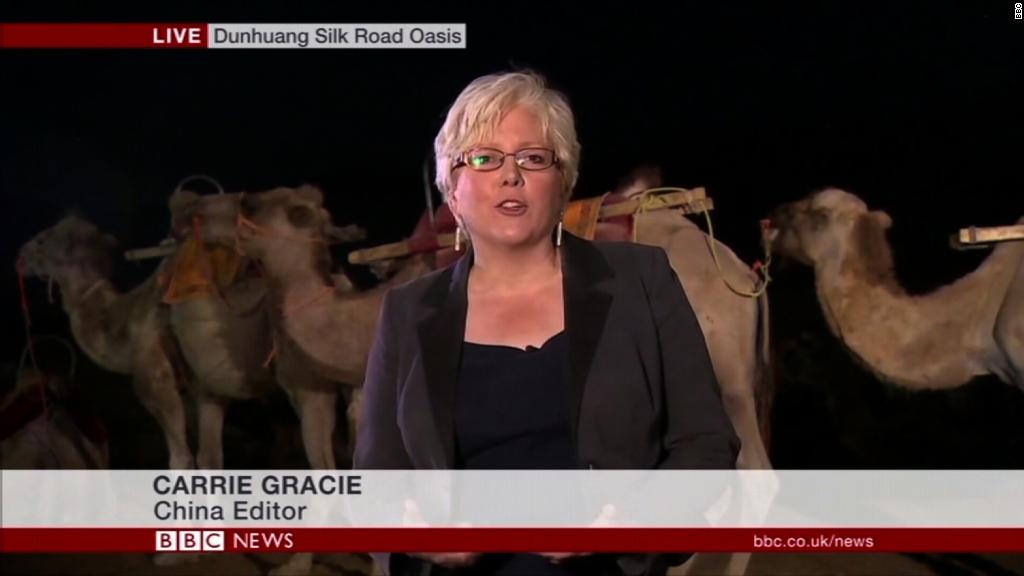 One of the BBC's most senior international journalists has resigned her post as China editor, slamming the news organization's "secretive and illegal pay structure."
The BBC "is breaking equality law and resisting pressure for a fair and transparent pay structure," Carrie Gracie wrote in an open letter addressed to BBC viewers on Sunday. She said she would return to her former position in the BBC's TV newsroom "where I expect to be paid equally."
Gracie's protest is part of a bigger dispute about pay at the BBC. About 200 women journalists have complained that they're being treated unfairly.
A report published by the British public broadcaster last July exposed a major gender pay gap, revealing that just under a third of its top paid executives, managers and media stars are women.
The BBC said in a statement that it previously carried out an "independent judge led audit of pay for rank and file staff which showed 'no systemic discrimination against women.'"
"A separate report for on air staff will be published in the not too distant future," it said.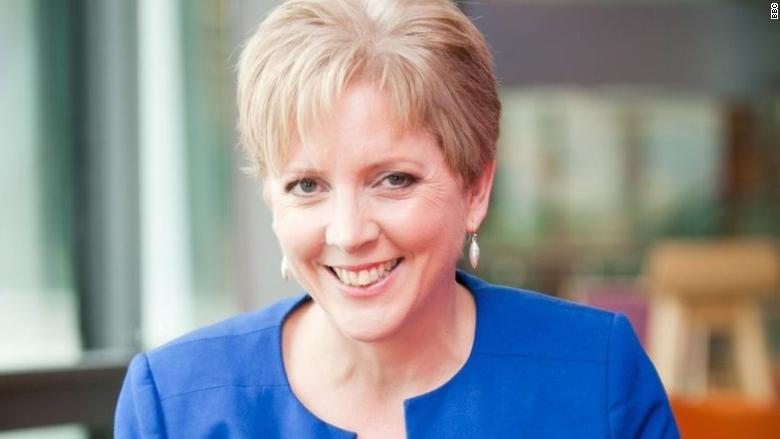 Male and female journalists within the BBC and from other news organizations -- including CNN -- applauded Gracie's decision, many using the hashtag #IStandWithCarrie on Twitter.
Speaking on BBC Radio on Monday, Gracie called the solidarity "very moving."
"The support that I've had in the last few hours, I think it does speak to the depth, to the hunger for an equal and fair and transparent pay system," she said.
Last year's report on the BBC's pay gap led Gracie to uncover that the network's four international editors were paid unequally -- two male editors "earned at least 50% more" than their female counterparts, she said.
The 2017 report noted the salaries of all employees who earn more than £150,000 ($200,000) a year.
Related: BBC reveals its highest paid stars and a major gender gap
On the list were North America editor Jonathan Sopel, identified as earning £200,000-£249,999 ($270,000-$340,000), and Middle East editor Jeremy Bowen, who earns £150,000-£199,999 ($200,000-$270,000).
Gracie, and Europe editor Katya Adler, were not listed, meaning they earn less than £150,000.
Gracie was guest presenter of the BBC's flagship radio program on Monday, sitting alongside John Humphrys, who is paid between £600,000 and £649,999 a year.
After the pay report was published last July, Gracie said she told her bosses "the only acceptable resolution would be for all international editors to be paid the same amount," she writes. She cited the U.K. Equality Act 2010, which states men and women doing equal work should receive equal pay.
Gracie said she wasn't seeking a pay raise, just equal pay. The BBC responded by offering her a big raise that still "remained far short of equality," she said.
Gracie, a fluent Mandarin speaker who has covered China for nearly three decades, said that after she turned down the raise, she was "subjected to a dismayingly incompetent and undermining grievance process."
"Enough is enough," she added.
Related: The link between the gender wage gap and sexual harassment
"Fairness in pay is vital," the BBC statement said. "A significant number of organizations have now published their gender pay figures showing that we are performing considerably better than many."
The BBC is funded through fees paid by its viewers, who are required to shell out £147 ($199) a year.
For years, it resisted political pressure to reveal its salary data.
But the government required the BBC to publish its pay data as part of an effort to improve transparency. The threshold for disclosure was set at £150,000 because that's roughly what the prime minister earns.
-- Stephanie Halasz contributed to this report.