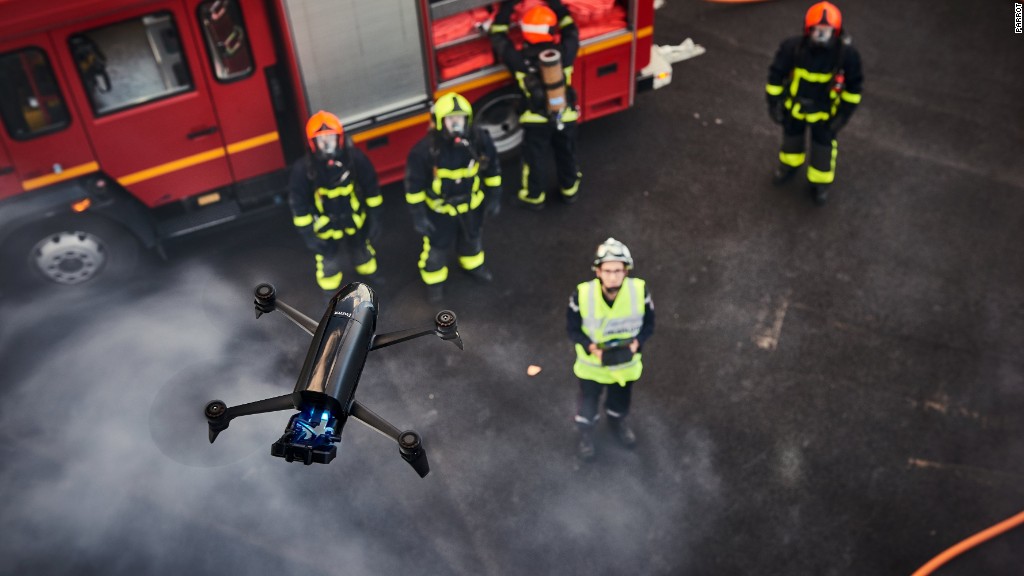 GoPro is killing its drone business, slashing 20% of its staff and is reportedly exploring a possible sale of the company after reporting weak demand for its products.
The company, which had 1,254 emplyees as of September 30, is trimming that to fewer than 1,000. Founder and CEO Nicholas Woodman is also cutting his annual pay to $1. The company had previously laid off about 200 employees in November of 2016.
The company said its Karma drone, which cost about $800 without a camera and about $1,100 with a camera, was the second best seller in its price range. But it said a hostile regulatory environment in Europe and the United States, as well as an extremely competitive market, makes staying in the business untenable. GoPro said it will exit the business once it sells off its remaining Karma inventory.
"When we considered the amount of investment in the category relative to the profit margins that are possible in that category, we determined it wasn't going to continue to be a sound business investment for us," Woodman said in an appearance on CNBC Monday.
Woodman declined to answer a question about whether GoPro has discussed a possible sale.
CNBC later reported that the company has hired JPMorgan Chase (JPM) to broker a potential sale of the company.
"We've always been clear that we are open to any opportunity that will help us scale our mission," GoPro said in a statement. "JP Morgan is our banker, but there is no active engagement to sell. It is our responsibility to scale the business, so if the right opportunity presented itself, it's something we would consider."
In a filing Monday the company said that chief operating officer Charles "CJ" Prober and Sharon Zezima, its senior vice president of corporate and business development, are both leaving the company. Proder will leave Feb. 16, while Zezima will leave in March or April. GoPro also said it expects to spend between $23 million and $33 million on restructuring costs, including severance.
Related: Programmable drone will follow you down the slopes
The company was already forced to announce a price cut on Dec. 10 for its core camera product, the HERO5, due to weak pre-holiday sales. GoPro said that helped boost sales. Then on Sunday it also cut the price of its premium HERO6 camera.
Preliminary results show the company had fourth quarter revenue of $340 million, down $200 million, or 37% from the fourth quarter a year earlier. Woodman said on CNBC that the company aims to become profitable in the second half of 2018.
Shares of GoPro (GPRO) fell to an all time low of $5.04, down 33% in early trading. But shares rebounded from that low to be trading down only 15% after the report about a possible sale. Shares of GoPro had already lost 13% during the course of 2017.