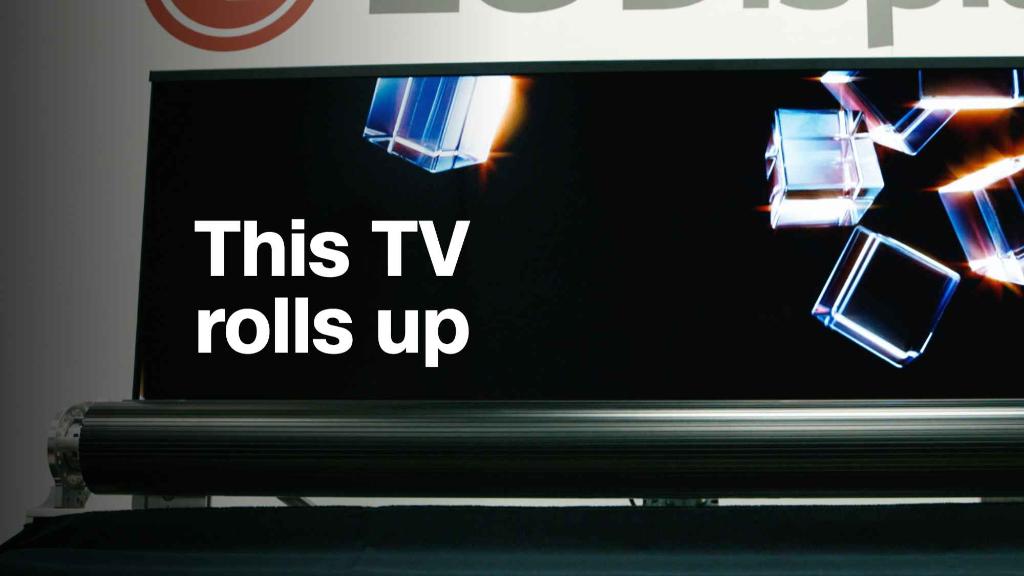 A Silicon Valley company that for years was a household name only for video gamers now finds itself playing a starring role across the tech industry.
Nvidia (NVDA) provides critical technology for some of the hottest sectors out there, including self-driving cars and bitcoin mining.
During a nearly two-hour event at CES in Las Vegas on Sunday night, Nvidia announced a laundry list of new big-name partners, ranging from Volkswagen (VLKAF) to Uber and Chinese tech giant Baidu (BIDU).
Nvidia is blossoming -- and shows no signs of slowing down. There are 320 companies using its products for self-driving vehicle technology. Wall Street has noticed: Nvidia's share price has doubled in the past eight months.
"It's amazing how they started with such humble beginnings," Amitabh Varshney, a University of Maryland computer science professor, told CNN Tech. "At first, they were targeting literally teenagers and gamers."
Related: CES kicks off with oddball gadgets
Founded in 1993, Nvidia started off selling computer cards that improved the performance of video games. But it's since expanded into bigger and pricier areas. Today, one Nvidia product, the DGX, can cost as much as $149,000.
Nvidia's secret sauce is its computer chips, called graphical processing units (GPUs).
The company's breakout moment came about a decade ago when researchers experimented with using its GPUs for artificial intelligence. The results were a game-changer.
"What's happened to Nvidia is amazing," Pedro Domingos, a University of Washington computer science professor, told CNN Tech. "Once Nvidia realized its chips were popular with artificial intelligence researchers, it seized the market."
As the first company to develop GPUs for artificial intelligence, it enjoyed an advantage over competitors that it still holds today. The chips use parallel processing, which is ideal for tasks such as image recognition.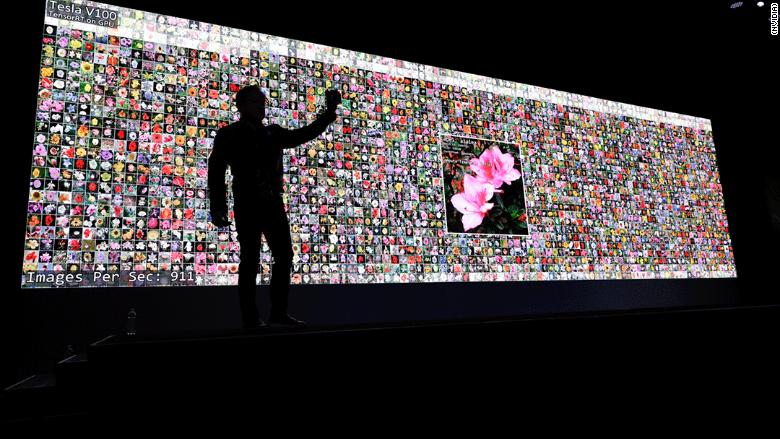 According to Gartner analyst Michael Ramsey, Nvidia has smartly invested in helping other businesses find ways to use its technology.
"CEO Jensen Huang reminds me of a less crazy Elon Musk," Ramsey said. "Nvidia seems to be setting a new curve of dramatic improvement where every year they come out with something smaller, faster and more efficient."
Its latest product is called Xavier, which has a huge amount of computing power. It includes 9 billion transistors and delivers 30 trillion operations per second. It is the product of more than $2 billion in research and development.
Related: Intel in battle for driverless tech with Tesla and Nvidia
The company's heavy investment in artificial intelligence has given it a big lead, but it's not guaranteed to dominate forever. Every decade or so, a different type of artificial intelligence explodes in popularity, according to Domingos, and Nvidia will have to identify the next winner to continue its growth.
"Nvidia won the first round," he said. "But they and Intel and the others know there will be more rounds after this."