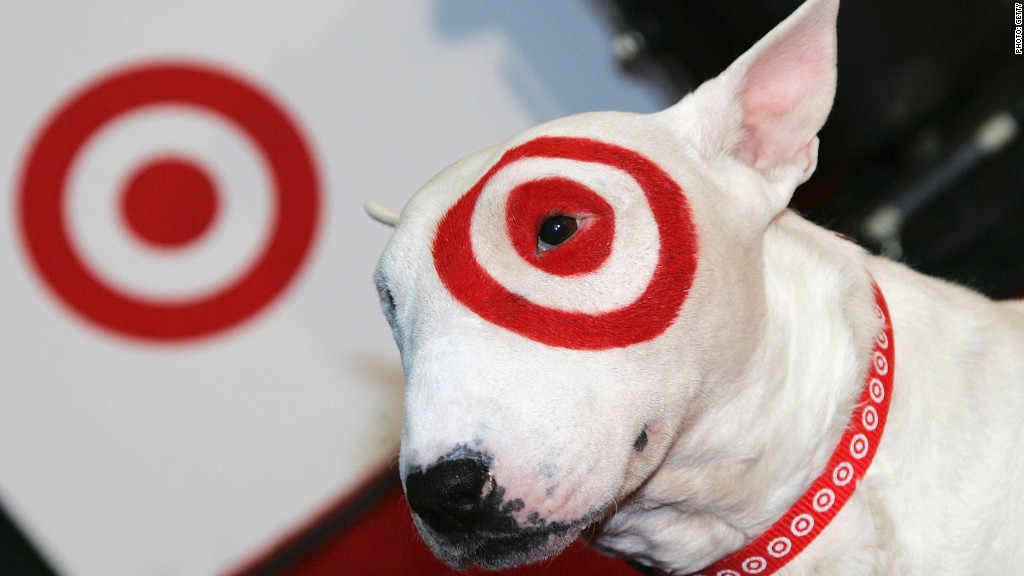 It may be time to remove a nail from the coffin of traditional stores.
Target is the latest to report strong holiday sales and a healthy outlook.
The company raised its quarterly profit forecast on Tuesday because of a jump of more than 3% in same-store sales during November and December and a surge in demand from online shoppers.
Target (TGT) CEO Brian Cornell said on the company's corporate website that cordless vacuums from Roomba and Dyson, Instant Pot cookers, the Nintendo Switch console and Apple (AAPL) products -- including the Watch and iPad -- were particularly popular.
Digital sales are growing at a more than 25% clip, a sign that Target is competing more with Amazon (AMZN). Target stepped up its efforts in delivery last month when it bought the same-day delivery service Shipt for $550 million.
Target stock rose nearly 3% on the news.
On Monday, rival Kohl's (KSS) said that it, too, enjoyed healthy growth in the fourth quarter. And Macy's (M) and JCPenney (JCP), two retailers that have really struggled lately, surprised Wall Street last week with better sales, though their outlooks aren't fantastic.
The results from Target and Kohl's suggest there is life in retail beyond Amazon.
Chuck Grom, a retail analyst for the firm Gordon Haskett, summed that sentiment up in the title of a report about Target's sales: "Amazon Who?"
Target is not alone in the fight. Walmart (WMT) is doing extremely well after a series of acquisitions in the past two years, most notably Jet.com, to increase its presence online.
Related: These big American retailers are still struggling
Sales have been booming at home improvement stores Home Depot (HD) and Lowe's (LOW) -- and so have their stocks. Best Buy's (BBY) stock is not far from a record high because of solid sales of video games, TVs and Apple products.
Of course, many other retailers have entered -- to quote John Goodman's character in "The Big Lebowski" -- a world of pain.
Barnes & Noble (BKS) and Sears (SHLD) are trading at all-time lows as sales keep sinking. Victoria's Secret owner L Brands (LB) is hurting, too.
Toys 'R' Us, Gymboree and The Limited all filed for bankruptcy last year. And RadioShack went the Chapter 11 route for the second time in two years.
It's clear that consumer tastes are changing fast -- and that means there will be plenty of losers in traditional retail. But it's a mistake to assume Amazon will be the only winner. Some brick-and-mortar stores are doing just fine, thank you very much.