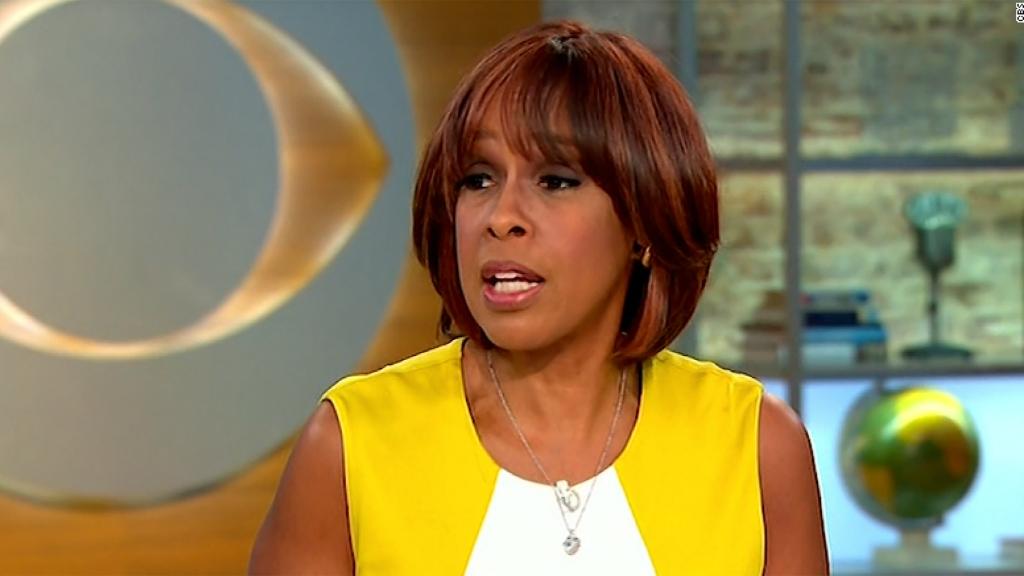 Oprah built her multibillion-dollar career on her everywoman persona. But the reality is she's one of the savviest business executives in recent memory.
She got her start anchoring local news in Baltimore and Nashville, Tennessee, in the 1970s and early 1980s.
In 1984, Winfrey began hosting a local talk show in Chicago and led it to the top of the ratings. Two years later, she relaunched her show for a national audience and snagged an Academy Award nomination for her role in the period drama "The Color Purple."
Widespread fame soon followed.
"I was beyond excited," Winfrey recalled while announcing the end of the program more than two decades later. "And as you all might expect, a little nervous."
Related: Oprah Winfrey is 'very intrigued' by the idea of running, says Gayle King
Winfrey's focus on "everyday people" struck a chord, and helped attract massive audiences that now hang on the media mogul's every word (and product).
National syndication also brought in big money. Oprah's show brought in $115 million in sales during its first two seasons, according to a 1995 Forbes profile of Winfrey.
It's unclear how much she has ultimately pulled in from her runaway hit talk show, but it's a lot: She owns Harpo, the show's production studio, so she reaped the rewards of her show's success.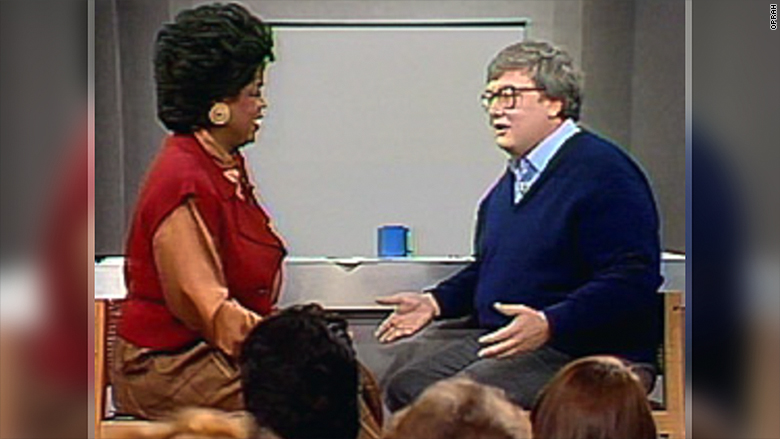 The late movie critic Roger Ebert, a friend of Winfrey's who said he persuaded her to enter syndication, put it this way: She made the decision to syndicate her show immediately after he jotted down her potential earnings on a napkin.
"With simple, high-school-level math, you can now figure out how much Oprah Winfrey makes in a year for her show," he wrote in a 2005 column.
"Step 1: Estimate how much I made in a year, 20 years ago. Step 2: Carry out the other multiplications described above. Step 3: Times 20."
Winfrey continued to expand her influence -- and wealth -- over the decades.
She was among the first investors in the Oxygen network, a cable channel geared toward women. NBC Universal bought Oxygen for more than $900 million in 2007, according to The New York Times.
In 2000, she founded O Magazine, which now boasts a circulation of 2.4 million, most of which are paid subscriptions, according to recent figures from the publication.
She was instrumental in the launches of two nationally syndicated talk shows, "Dr. Phil" and "Dr. Oz." They're hosted by Phil McGraw and Mehmet Oz, who were frequent guests on her talk show. Her studio created both of their programs.
By 2003, Winfrey had cemented her legacy as an elite business executive. That February, she became the first black woman on Forbes magazine's "World's Richest People" list. Her listed net worth: $1 billion.
Her imprint also expanded in less tangible ways. She started an "Oprah's Book Club" segment on her television show that became massively influential for the publishing industry.
Time magazine in 2008 called the club a "ruthlessly influential marketing vehicle, with the power to fundamentally alter bestseller lists."
She hasn't slowed down. Winfrey made one of her most ambitious plays in 2011, when she launched her television project, the Oprah Winfrey Network.
Although OWN has not been a major success, its ratings have improved in recent years. And it has been valued in the hundreds of millions of dollars. Winfrey's production company sold a 24.5% stake to Discovery Communications for $70 million last December.
Winfrey has also branched out into other products. She partnered with Kraft Heinz (KHC) on a line of refrigerated soups and side dishes that rolled out to grocery stores nationwide last September.
Related: Oprah's Golden Globes speech sends Weight Watchers stock soaring
And then there's Weight Watchers. A little over two years ago, Winfrey bought 10% of the struggling company for $43 million.
Since then, enrollment has boomed by nearly 1 million members. Her stake in the company was worth more than $344 million last November.
Oh, and Weight Watchers is still on the rise. Shares spiked 13% on Monday after her much-buzzed-about Golden Globes speech.
Winfrey's total wealth is now estimated to be about $2.8 billion, according to Forbes. That makes her one of the richest celebrities in the country.
--CNNMoney's Brian Stelter contributed to this story.